ETR 2003, Concord, NH
| | |
| --- | --- |
| Date | July 3-6, 2003 |
| Hosts | Granite State Wheelmen |
| Where | Concord, NH |
| Who (else) | Judy Allison and Malcolm Boyd, Marji Brandriss and Dave Kristol, Barb and Tracy Cate, Van and George Connolly, Brenda and Larry Isherwood, Susan Nicolich and Dave Snope, Cheryl Prudhomme and Mark Cook, Theresa Seidler and Joe Rutch, Caroline and Cam Witt |
The Eastern Tandem Rally was held this year in Concord, NH, in the midst of the first blast of summer heat of the season. (So much for its being cooler in New England in the summer.) Nine DOGS teams participated, an impressive showing.
Concord, NH's capital, is an attractive small city. The ETR hotel was well located, a block or so outside the town center, which had a variety of shops and restaurants, although many were closed for the July 4th holiday.
Friday's ride (three lengths) included a stop at Beech Hill Farm for (awesome) ice cream, which filled the role of the customary ice cream social. On Friday night there were town fireworks in a nearby park. Saturday's ride (three lengths) stopped at the Canterbury Shaker Village for lunch and tours. The organizers provided bonus rides for Thursday and Sunday, as well.
All the rides featured rolling hills (some more rolling than others) and views of farms and lakes. The heat and humidity made them more challenging. Except for the roads into and out of Concord, most of the roads were lightly traveled and in good shape.
DOGS, here and there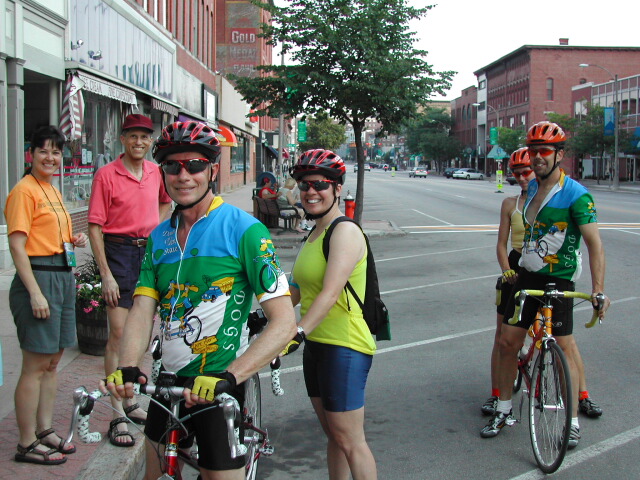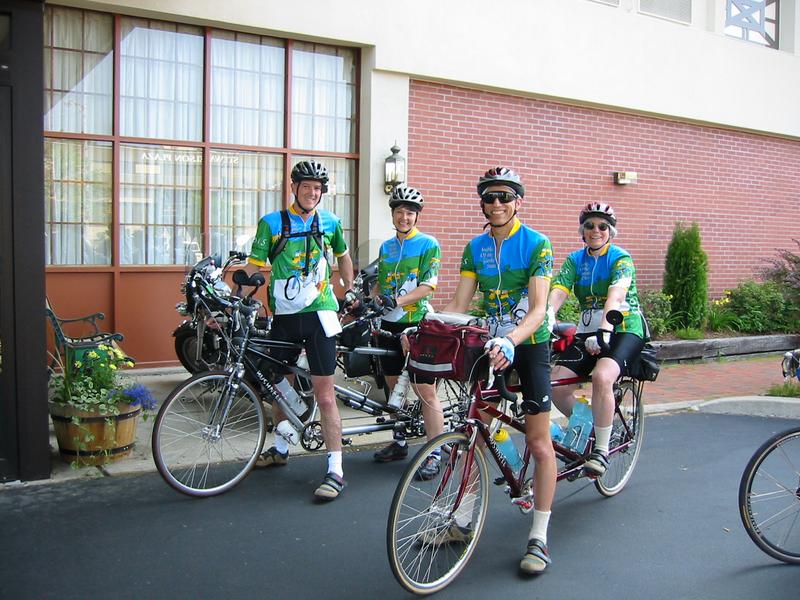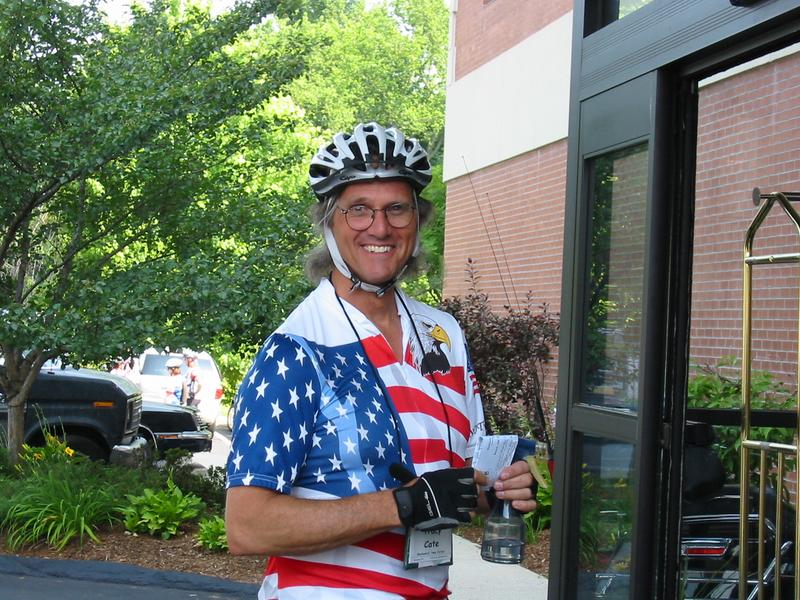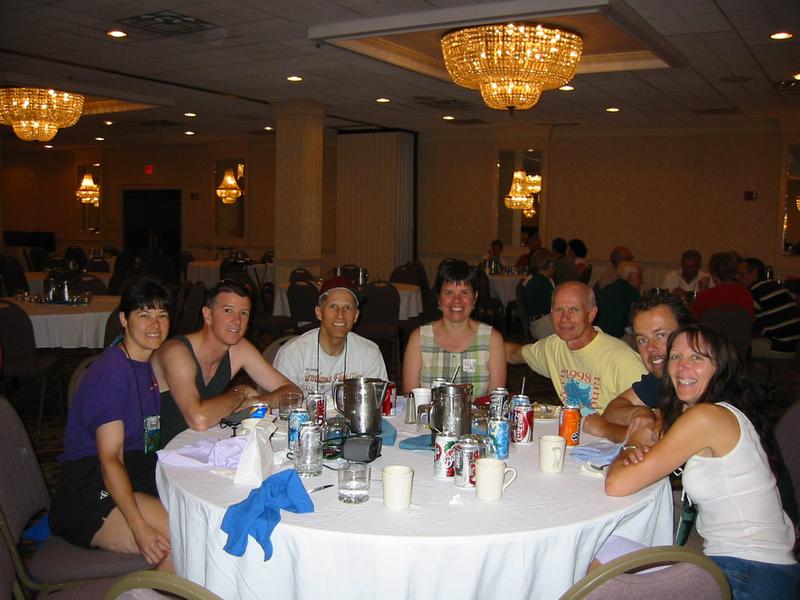 Thursday, Corn Hill Loop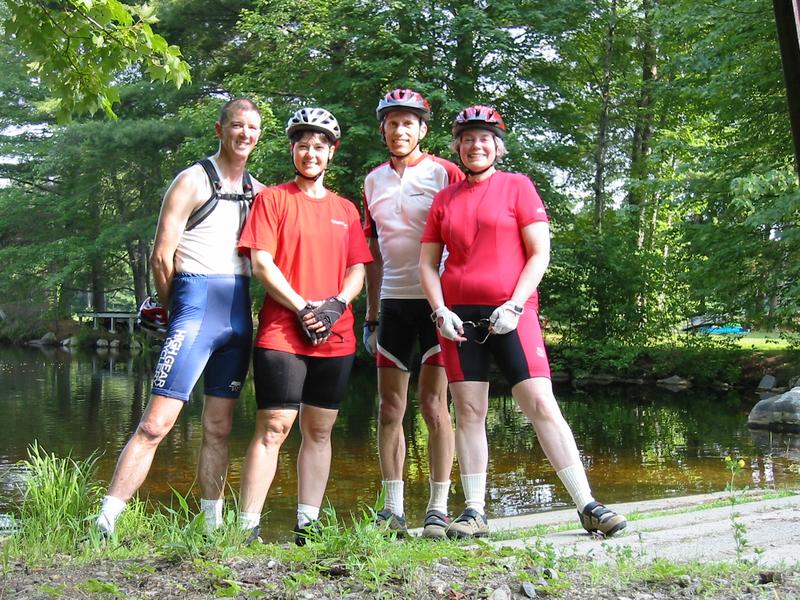 Friday, Beech Hill Farm, ice cream!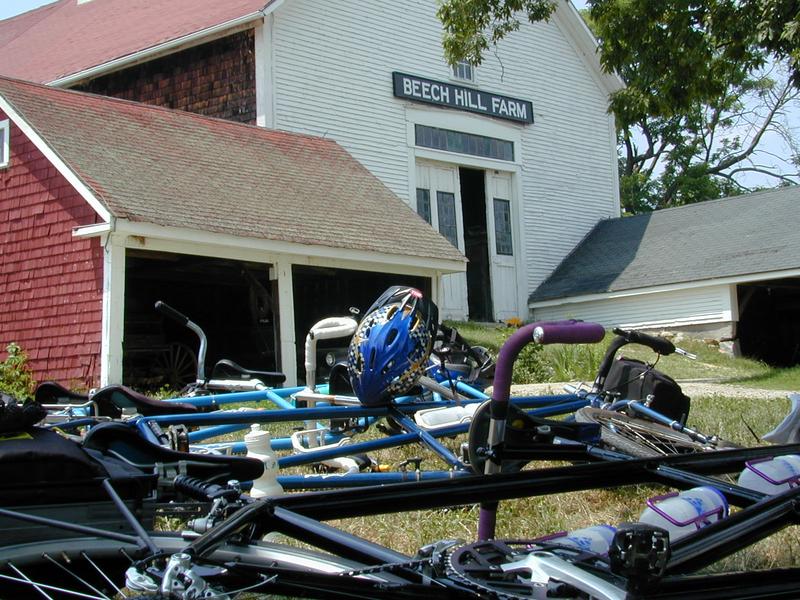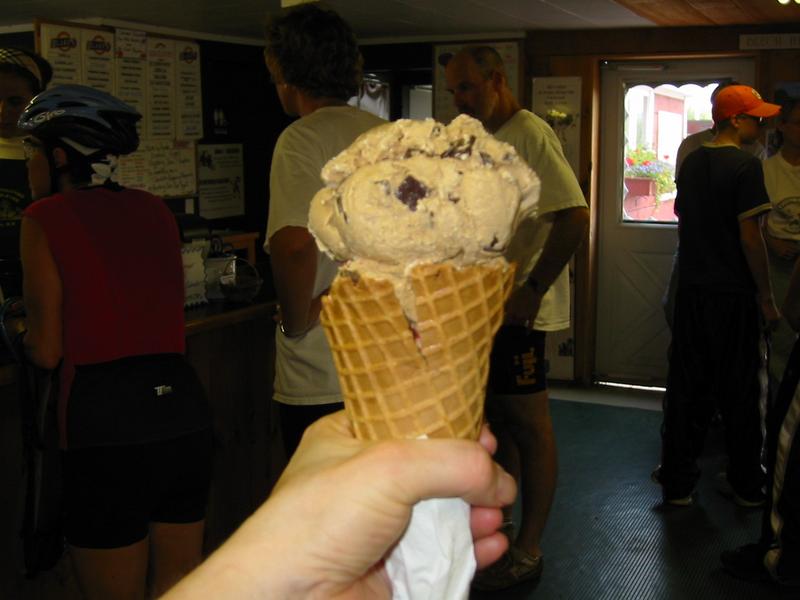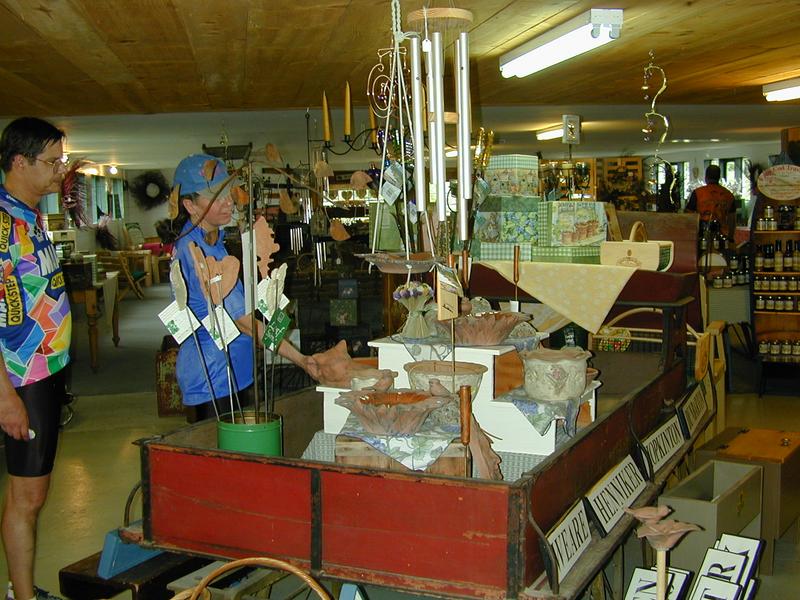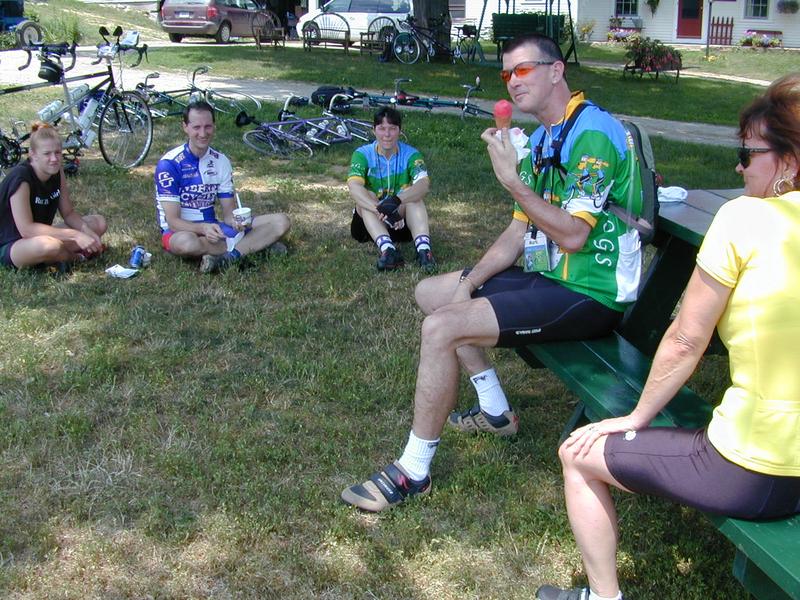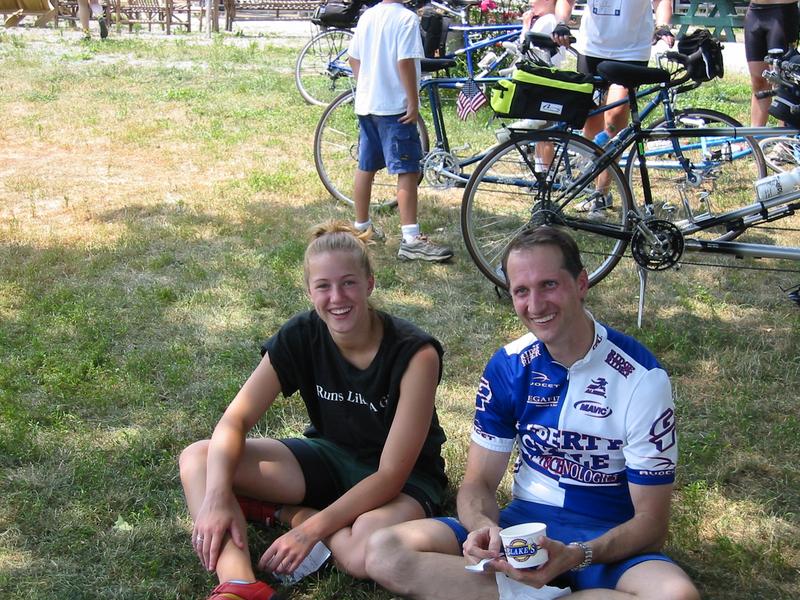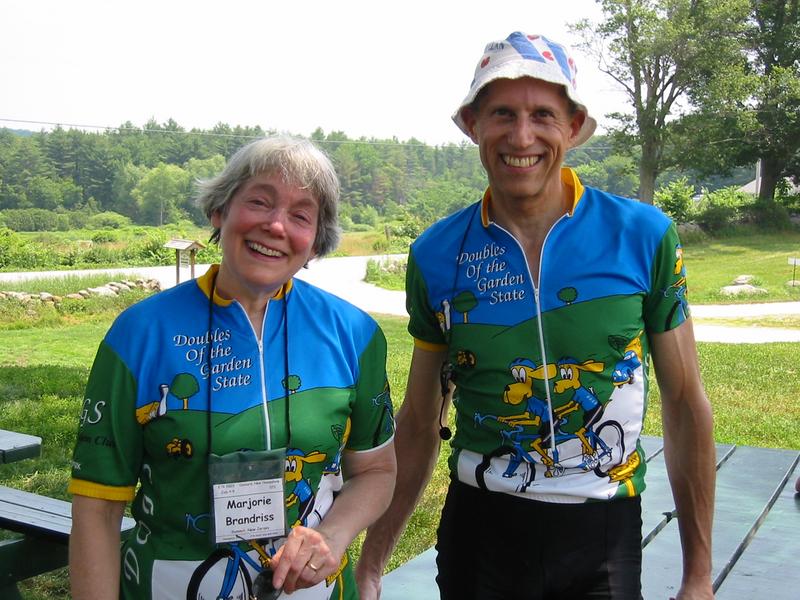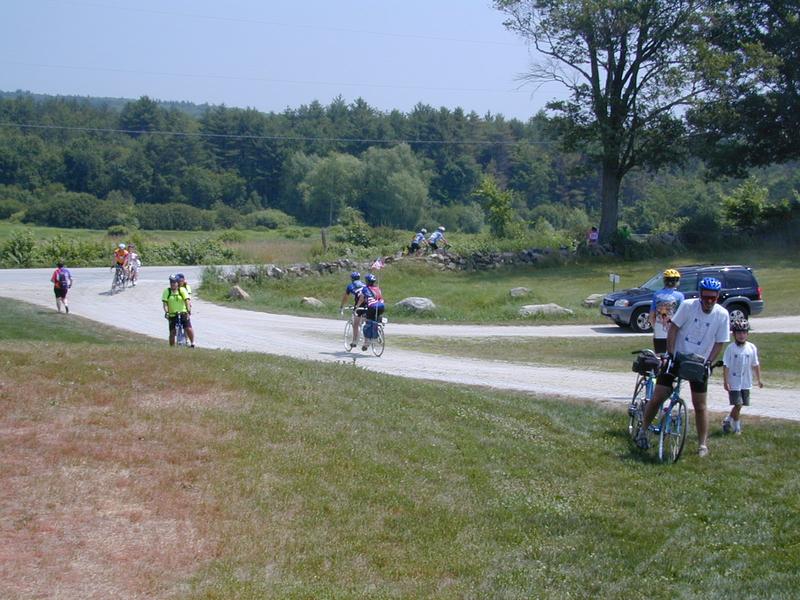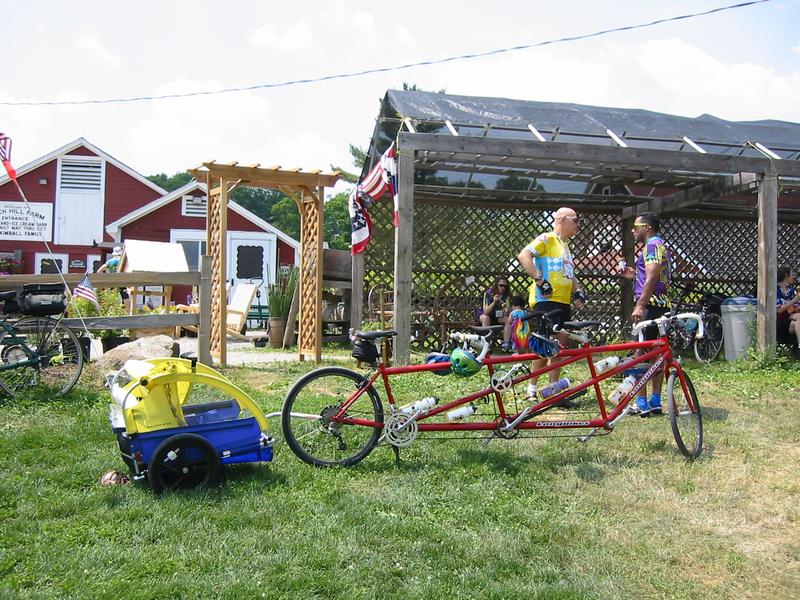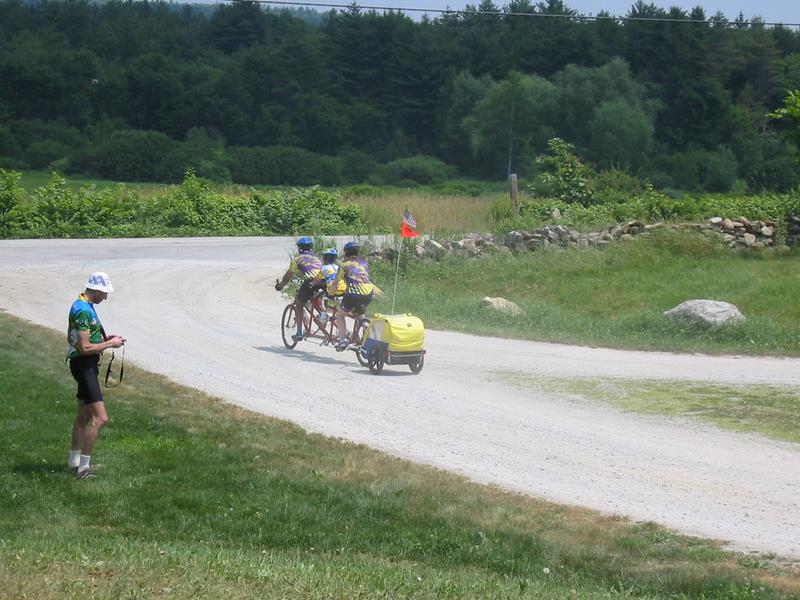 Friday night, fireworks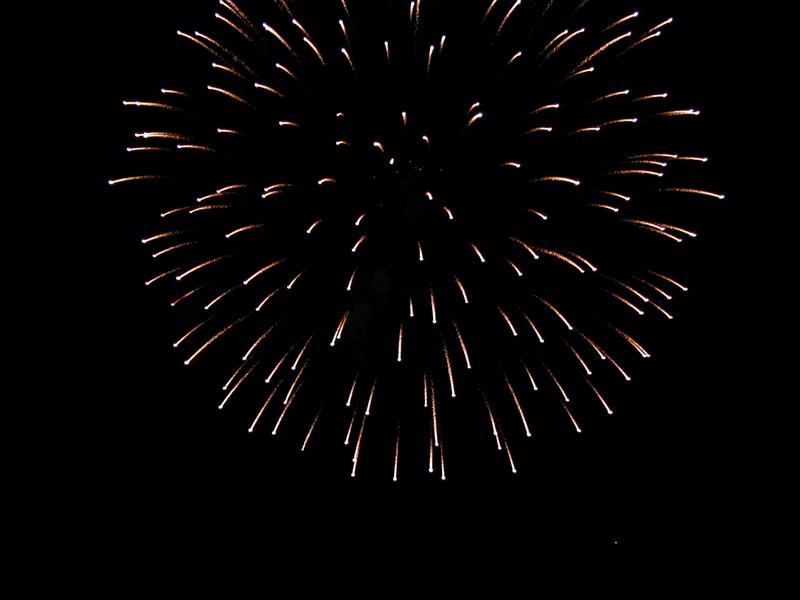 Saturday, Canterbury Shaker Village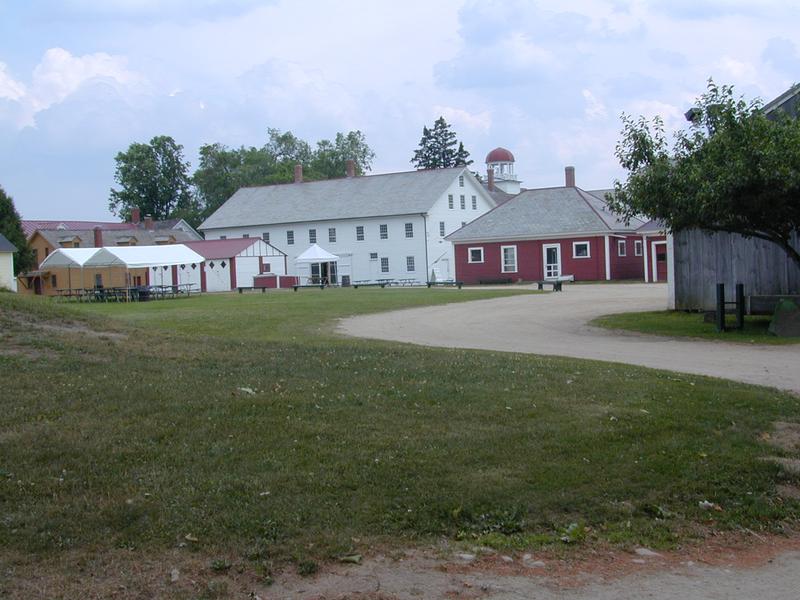 Bikes, bikes, more bikes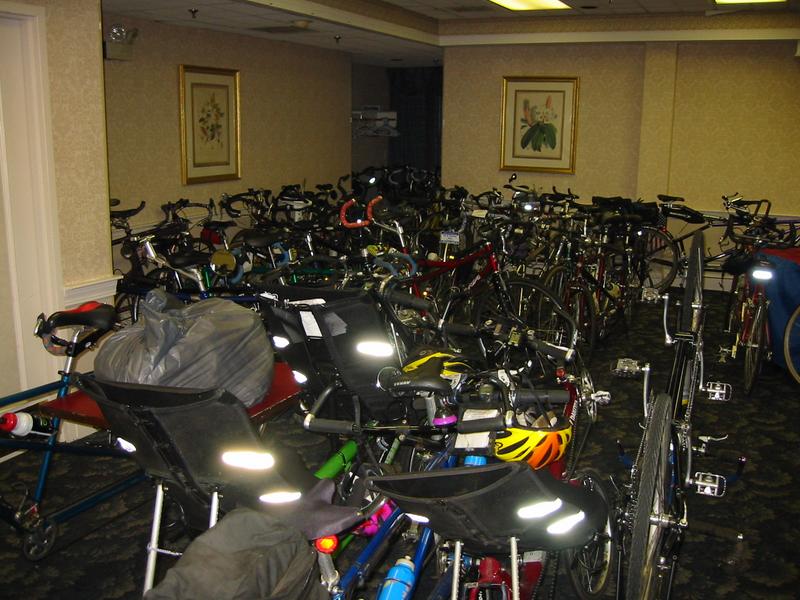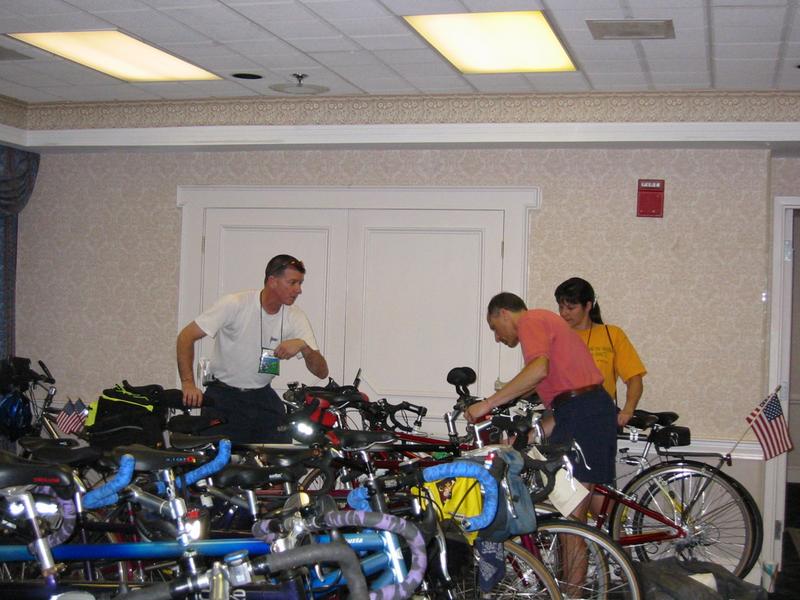 Downtown Concord, with restored clock tower and statehouse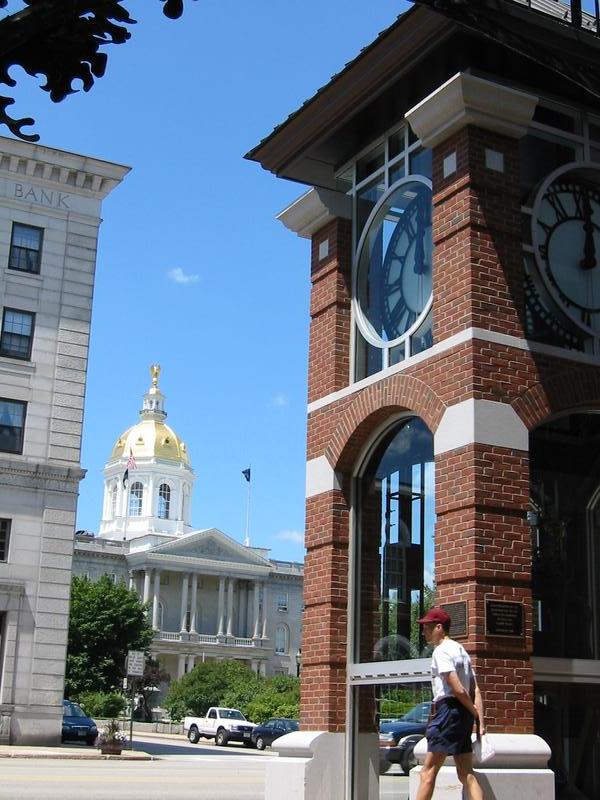 ---
---
Generated automagically on Mon Jul 21 15:58:11 US/Eastern 2003 from etr2003.pho dated Mon Jul 21 15:58:09 US/Eastern 2003 by /home/dmk/perl/pho.pl, @(#)pho.pl 1.22.
Copyright © 2003, David M. Kristol (text, photos), Marjorie Brandriss, Mark Cook, photos