2013 Spring Equinox Party
| | |
| --- | --- |
| Date | April 6, 2013 |
| Hosts | Caren and Mike Bianco |
| Where | Bianco home, Montville, NJ |
| Who (else) | Judy Allison and Malcolm Boyd, Helen and Bob Bird, Barb and Tracy Cate, Michelle and Rich Dittmar, Cheryl Feather and Tom Ghan, Barb Flint and Neal McPhee, Brenda and Larry Isherwood, Dave Kristol, Susan Nicolich and Dave Snope, Cheryl Prudhomme and Mark Cook, Tricia and Ed Troike, Linda and George Wells |
The DOGS met for another genial spring equinox ride and party with the usual great assortment of food. Of note:
Tom Ghan and Cheryl Feather had gotten married a mere six days earlier. Naturally we had to have a traditional "bride cuts the cake" event, at which Tom and Cheryl fed each other.
There were some fierce games of air hockey.
Pre-ride group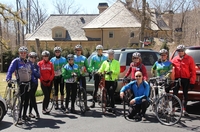 Pretty smart, huh?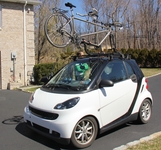 Fun at the party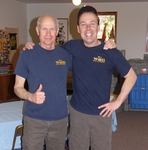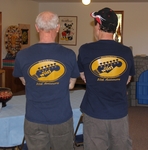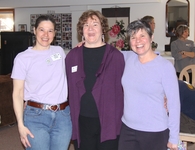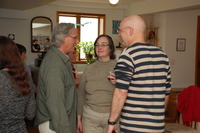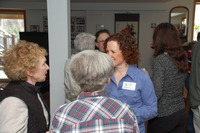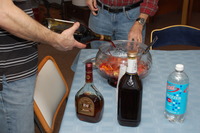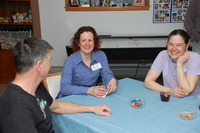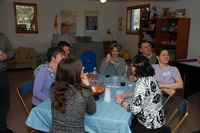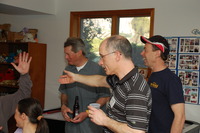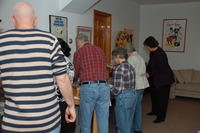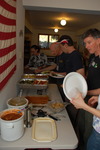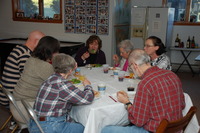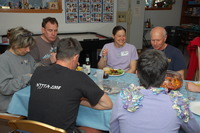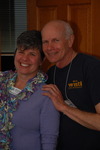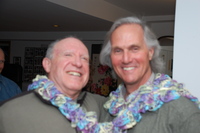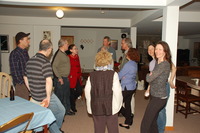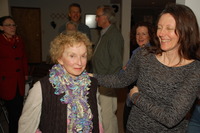 Hey, who's the guy in the blue shirt?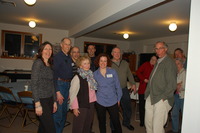 The bride cuts the cake...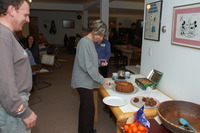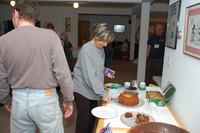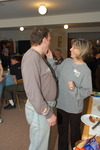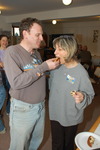 Fierce competition!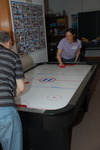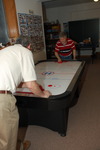 Mike and Caren's tandem art collection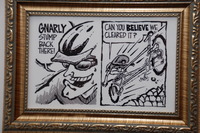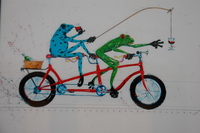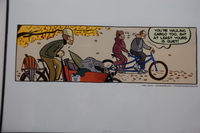 ---
---
Generated automagically on Wed Apr 10 21:30:34 2013 from 130406.pho dated Wed Apr 10 21:30:30 2013 by /home/dmk/bin/pho.pl, $Id: pho.pl,v 1.5 2008/11/15 21:11:45 dmk Exp $.
Copyright © 2013, David M. Kristol (text, photos), Mike Bianco (photos)