2008 Solstice Party
| | |
| --- | --- |
| Date | December 20, 2008 |
| Hosts | Barb Flint and Neil McPhee |
| Where | Team Flee home |
| Who (else) | Judy Allison and Malcolm Boyd, Barbara and Ron Anderson, Marji Brandriss and Dave Kristol, Barb and Tracy Cate, Deb and Al Cudworth, Pat and Ed Gifford, Brenda and Larry Isherwood, Jane and Paul Kimmel, Renee Mayeux and Bud McIlvain, Laura Nesbitt and Pete Sklarow, Susan Nicolich and Dave Snope, Cheryl Prudhomme and Mark Cook, Pat and Bill Rock, Linda and George Wells |
For the annual Solstice Party, sometimes the weather cooperates and it's possible to have a ride before the party, and sometimes it doesn't. This year was one of the latter. With snow, ice, and cold temperatures overnight, there was no ride. Initially the snow looked like it might make cross-country skiing a possibility, but rain on top of the snow laid on a layer of ice, so even that was out. Weather never stops a good DOGS party, however!
An estimable group of DOGS turned out to eat, gab, and generally enjoy ourselves at Barb Flint and Neil McPhee's lovely house. As always, the food was outstanding. Barb Cate, umm..., enlightened the party by handing out flashing LED earrings (just to the women, I'll add). Everyone struggled with the packaging, but eventually the earrings made their way to ears. Pretty soon the house looked like there had been an invasion of fireflies.
Later there was a gift exchange that goes by various names. Those who wanted to participate were asked to bring a new, wrapped, $10-15 item to exchange, which were then arrayed on a table. We drew numbers and picked items from the table in order. But, not so fast! People with higher numbers could "steal" the gifts that others had already picked (and unwrapped and which were now visible). The result was a lot of good-spirited theft and laughter.
George reported on the season just past.

Teams That Led Rides In 2008
Team Anderson (Ron & Barbara)
Team Allison/Boyd (Judy & Malcolm)
Team Isherwood (Larry & Brenda)
Team Nicolich/Snope (Susan & Dave )
Team Witt (Cam & Karen)
Team Cook/Prudhomme (Mark & Cheryl)
Team Adam (Greg & Susan)
Team Nesbitt/Sklarow (Laura & Pete)
Team Flint/McPhee (Barbara & Neil).
Team Cudworth (Al & Deb)
Team Kornbluh (Mel & Barbara)
Team Rock (Bill & Pat)

Without you and your determination to lead rides the club would not be where it is today -- healthy and strong in many ways. A special thanks to Larry & Brenda -- going through the statistics for this year (and many previous years), we are reminded of their dedication to the DOGS both in organizing lots of rides and in opening up new and different riding experiences, like the weekends in PA and adding off-road riding to the mix. The rest of us should thank them and also take our turn on-the-front by organizing and leading a ride in 2009. Actually, organizing a DOGS ride is a great way to get together with your fellow DOGS as well as share your favorite tandem routes.

Of course the club could not communicate without the tireless work of our webmaster and his partner, Dave and Marji -- thanks again for all the background work keeping us in the 21st Century.

Some statistics on the 2008 season:
359 riders participated in DOGS rides during 2008
24 rides were led by DOGS Teams
15 riders per team per ride at each of our 24 DOGS rides during 2008
We'll see all of you on the roads in 2009!
What would a DOGS event be without a...
Group Photo
Look for the glowing earrings!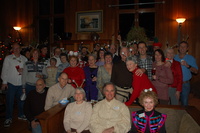 Vittles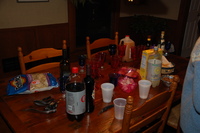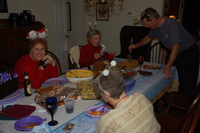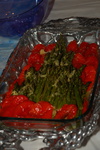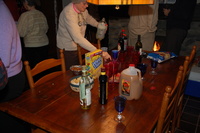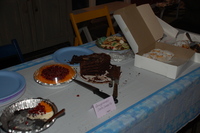 People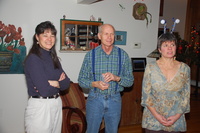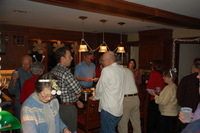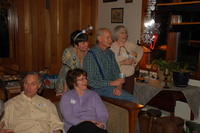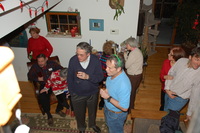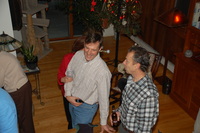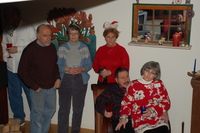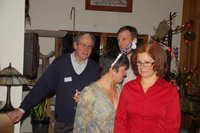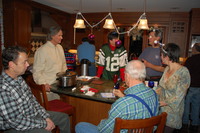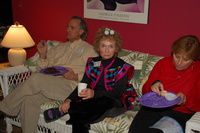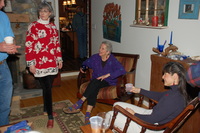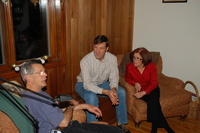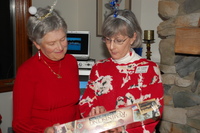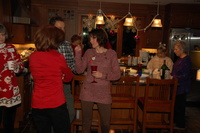 Trying to get those earrings unwrapped and worn!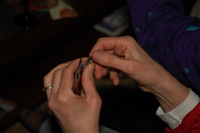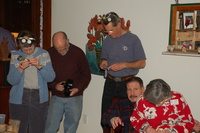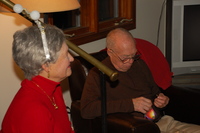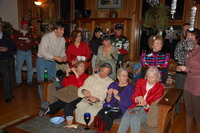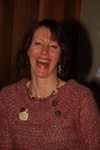 The gift exchange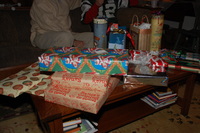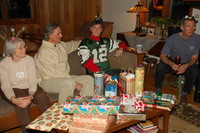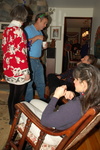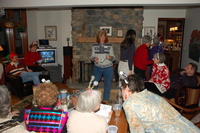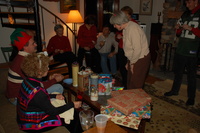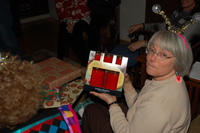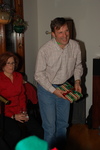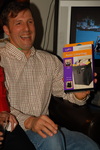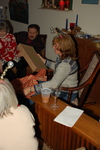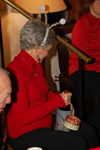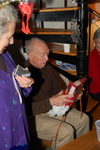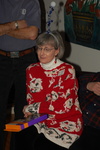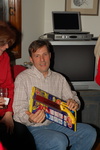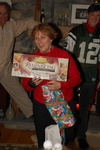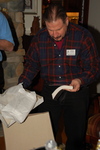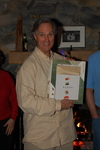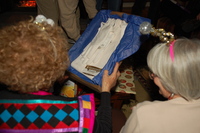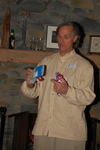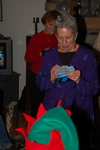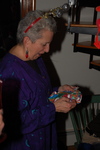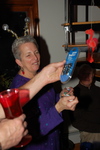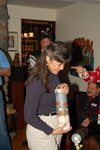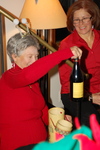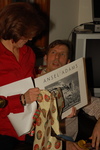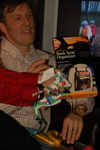 ---
---
Generated automagically on Mon Dec 29 21:46:29 2008 from 081220.pho dated Mon Dec 29 21:46:12 2008 by /home/dmk/bin/pho.pl, $Id: pho.pl,v 1.5 2008/11/15 21:11:45 dmk Exp $.
Copyright © 2008, David M. Kristol (text, photos)