DOGS Winter Solstice Party 2007
| | |
| --- | --- |
| Date | December 8, 2007 |
| Hosts | Barbara and Tracy Cate |
| Where | Cate house, Maplewood |
| Who (else) | Ron and Barbara Anderson, Malcolm Boyd and Judy Allison, Stu and Julie Conway, Mark Cook and Cheryl Prudhomme, Al and Debbie Cudworth, Rich and Michelle Dittmar, Paul and Jane Fialcowitz, Ed and Pat Gifford, Larry and Brenda Isherwood, Paul and Jane Kimmel, Dave Kristol and Marji Brandriss, Bud MacIlvain and Renee Mayeux, Neil McPhee and Barbara Flint, Paul and Nora Meixner, Pete Sklarow and Laura Nesbitt, Dave Snope, Ed and Tricia Troike, George and Linda Wells, Walt Willard and Claire Hamanaka, Cam and Karen Witt |
Last Saturday (8 December) was the 10th Annual DOGS Winter Solstice Party and we had a fantastic turnout with 22 teams participating in the event. Team Wells was a bit distracted during the party because we are caring for and very concerned about our Male Siamese, Muggles, who is in Chronic Renal Failure. We appreciated the support from members of our chosen extended family that was expressed at the party.
The food was, as always, abundant and excellent, not to mention contributing to the need for all of the attendees to get back in training just to work-off the food. Barbara Cate led another tour of their home, and we were all treated to a "hat show" by those who took the tour.
We honored the work of Dave Kristol and the support of Marji his faithful wife/stoker in creating and maintaining our web-site and list-server. Then we had a sharing of photos from various DOGS teams with a narrative by the contributors. It was a great way to re-live the past season.
[Mark Cook announced that he and Cheryl, along with anticipated help from the rest of the DOGS, are organizing MATES 2008, to be held in Flemington, Jun 13-15. MATES is a companion to ETR, but on a much smaller scale. Stay tuned.
Mark also introduced very handsome DOGS polo shirts that are available for purchase. See the DOGS Clothing link on the website. -- webmaster]
It was a great night and we are already looking forward to the next party which will be the Spring Equinox sometime in March. Keep an eye on the web-site for more information.
Linda & George Wells
Leaders -- Doubles Of the Garden State
Mingling and Hors D'ouvres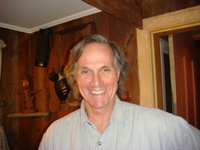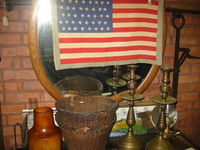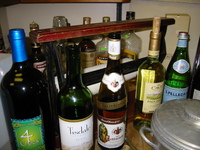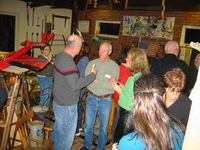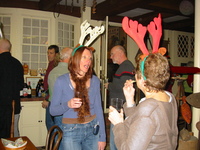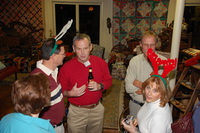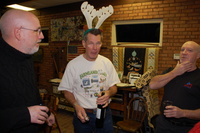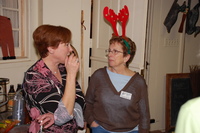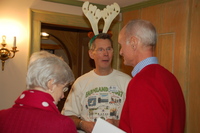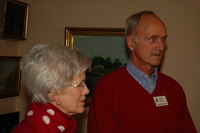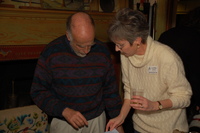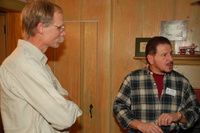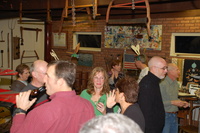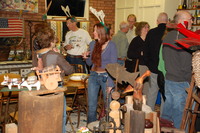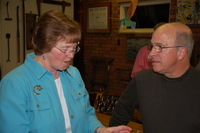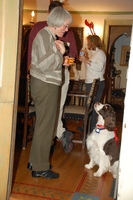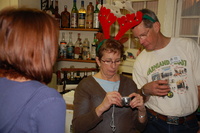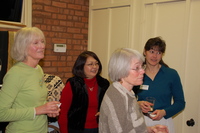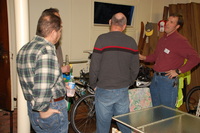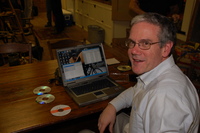 The Tour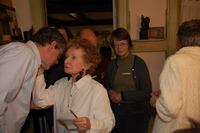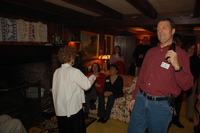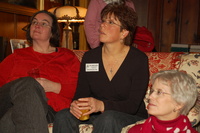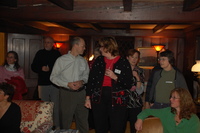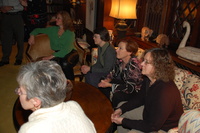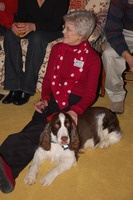 Main Course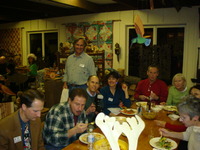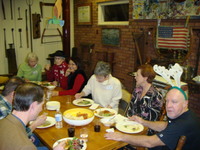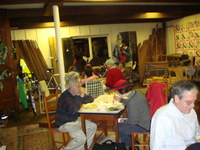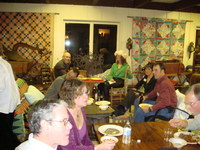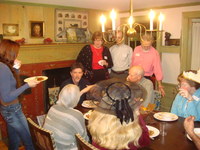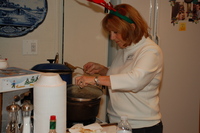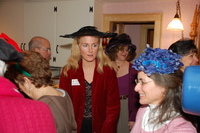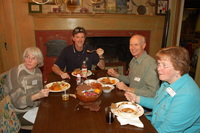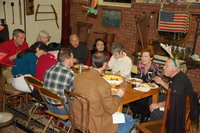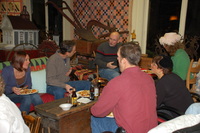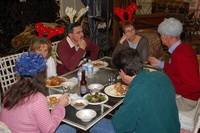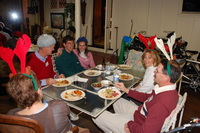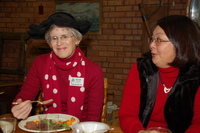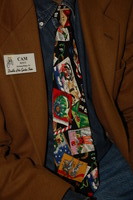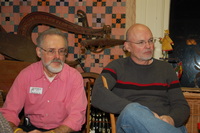 Dessert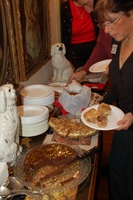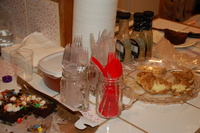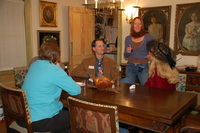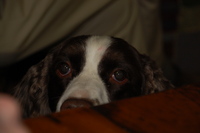 Awards and Announcements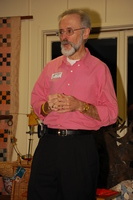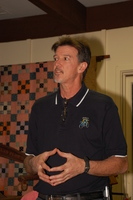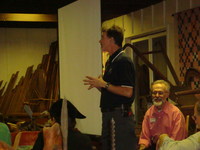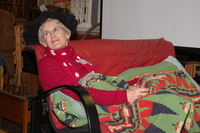 Hat Show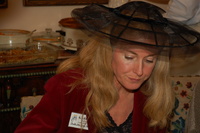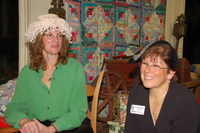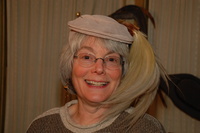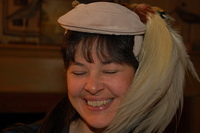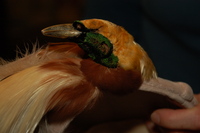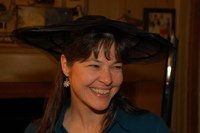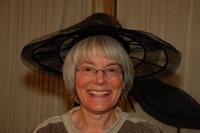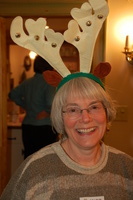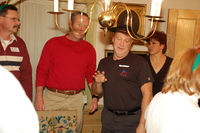 Cleanup -- high and low
Saying Goodbye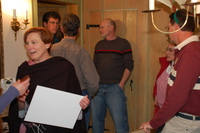 ---
---
Generated automagically on Tue Dec 25 15:36:14 US/Eastern 2007 from 071208.pho dated Tue Dec 25 15:36:11 US/Eastern 2007 by /home/dmk/perl/pho.pl, @(#)pho.pl 1.30.
Copyright © George Wells (text); Dave Kristol, Marji Brandriss, Walt Willard (photos)