Start of Season/Daylight Savings Time Ride
| | |
| --- | --- |
| Date | April 2, 2006 |
| Hosts | Brenda and Larry Isherwood, Susan Nicolich and Dave Snope |
| Where | Califon Island State Park |
| Who (else) | Marji Brandriss and Dave Kristol, Barbara and Tracy Cate, Jane and Paul Fialcowitz, Debby Laskin and Howard Kipen, Cheryl Prudhomme and Mark Cook |
The 2006 riding season got off to a beautiful start the morning after our clocks sprang ahead an hour. The weather was perfect as seven teams (including first-timers Debby and Howard with perhaps the club's first DaVinci) rode the familiar loop from Califon Island State Park. Debby and Howard got off to a rough start -- at home -- damaging their bike carrier by backing into a tree. Ouch!
After the usual milling around, including greeting our first-timers, we headed out toward Frog Hollow Rd. and its sharp hill at the end. (We now have an inclinometer. Aren't you glad to know it's 15%!?) The other hill you'll want to know about comes shortly after turning onto Hacklebarney Rd. from Black River Rd. That one's 18%. You're welcome.
As Howard observed, it's nice to get the nasty hills out of the way early. The rest of the ride was mostly rolling, with some much less threatening climbs and a few swooping downhills. The final cruise along Raritan River Rd. provides a nice bucolic finale to the ride before we ride through Califon and back into the park.
After the ride and more milling around, everyone headed off to Casola's to order pizza and whatever and sit around and chat. It gave us all a socialize, chat, and anticipate the 2006 season.
After lunch, many of us accepted Dave Snope's invitation to see his new Califon estate. It's good to know he understands the concept of retirement and downsizing.
Debby and Howard's tough break, but the bike's okay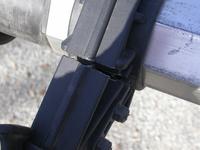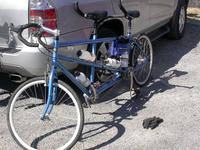 Milling around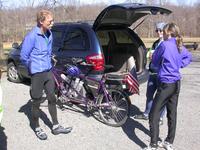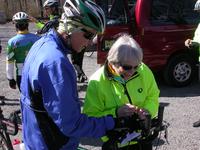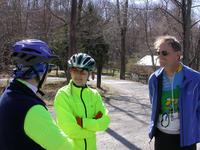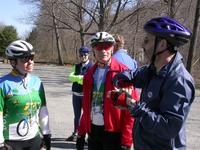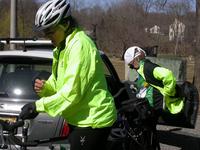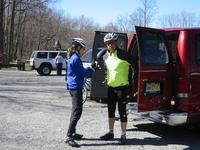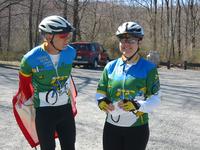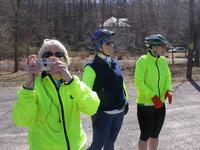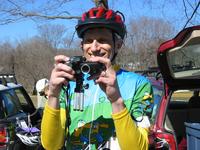 Pearl Izumi's fan club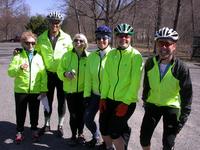 Another ride, another group photo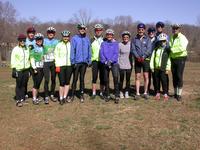 Off we went...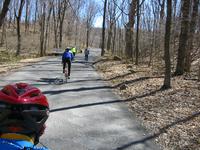 And then we returned...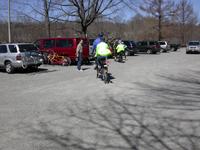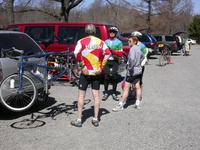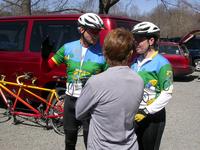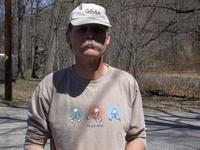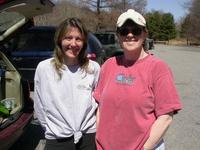 Mark and Cheryl's Element-ary tandeming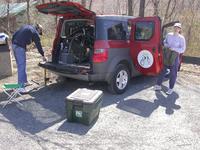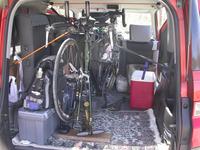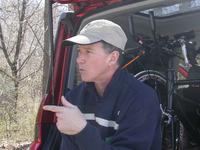 Lunch at Casola's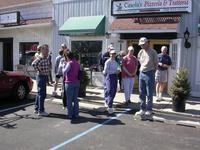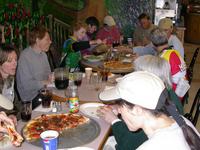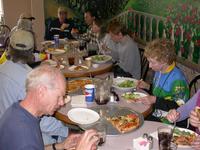 ---
---
Generated automagically on Mon Apr 3 17:22:39 US/Eastern 2006 from 060402.pho dated Mon Apr 3 17:21:56 US/Eastern 2006 by /home/dmk/perl/pho.pl, @(#)pho.pl 1.24.
Copyright © 2006, David M. Kristol (text, photos), Marjorie Brandriss (photos)