Northbound Warren County
| | |
| --- | --- |
| Date | October 5, 2003 |
| Hosts | Claire Hamanaka and Walt Wilalrd |
| Where | White Township; Warren County |
| Who (else) | Marji Brandriss and Dave Kristol, Barbara and Tracy Cate, Christina Chan and Rich LeGrand, Brenda and Larry Isherwood, Susan Nicolich and Dave Snope, Cheryl Prudhomme and Mark Cook, Pam and John Ruggini, Linda and George Wells |
Sunday's weather was certainly better than Saturday's. The ride was originally called for Saturday, but the sullen and grim, not to mention rainy (in Warren County), weather led Walt and Claire to postpone to Sunday. Linda Wells called us just minutes before we drove off to the start point. (It wasn't raining in Summit.)
A nice turn-out of nine teams gathered in White Township on Sunday under partly sunny skies, with light breezes and cool temperatures (40's to 50's). It's been a few weeks since the last DOGS event, so there was a certain "reunion" feeling as people milled around in the parking lot, admiring people's new toys: Cheryl/Mark's new Element, Susan/Dave's new (slightly used) bike, Dave K's new camera. Once we all settled on our clothing choices and posed for the customary pre-ride group photo, we were off.
The ride was advertised as rolling/hilly, and it certainly was. The 37-mile (or 33, if you took the shortcut) route incorporated parts of the "Hillier Than Thou" century ride, though we learned that fact only at the end. After a brief period when we all rode together, the usual suspects took off, leaving us laggards to toodle along at our own pace. The route included some choice views of the Delaware Water Gap and farm fields. We stopped to regroup at Race Farms, where we shared some yummy cider doughnuts. The wind picked up, though, which provided the incentive to start rolling again.
Back at the Recreation Area, Claire and Walt brought out an amazing spread of food, augmented by contributions by others, including George's amazing brownies. Claire also sprang a surprise birthday cake for Barbara Cate (81 -- incredible!).
Milling around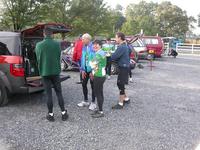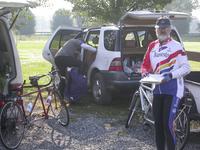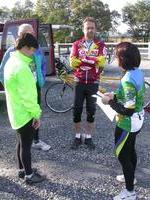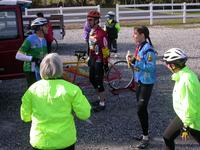 New toys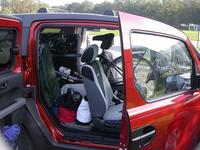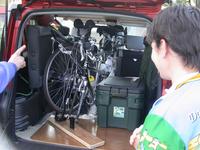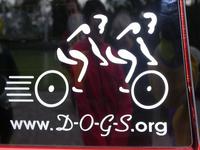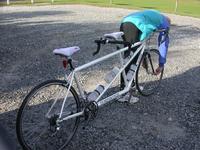 Group photo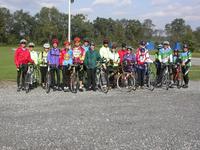 On the road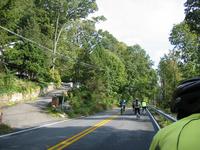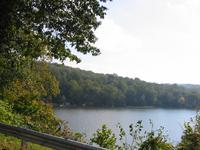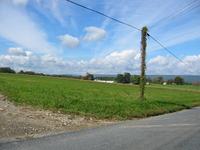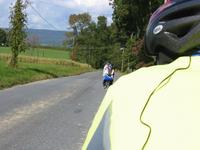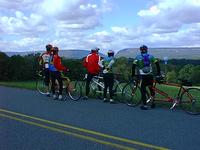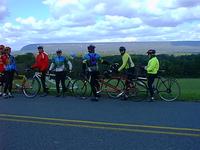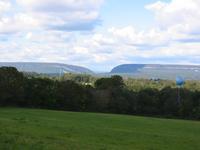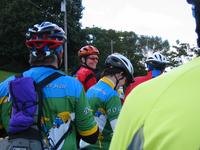 Stopped to help Marji and Dave handle a thrown chain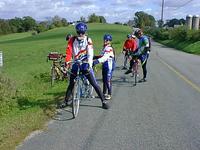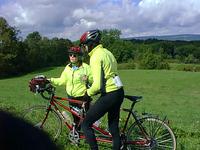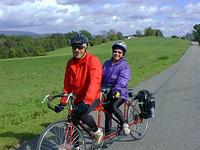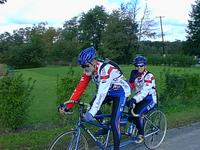 Taking a break at Race Farm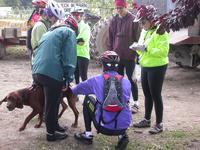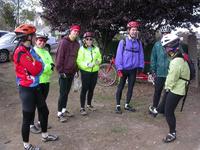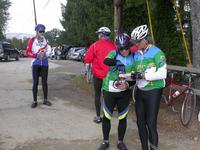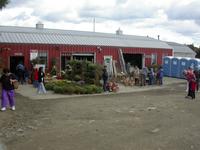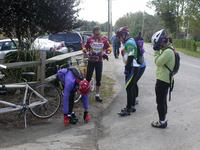 It's a bird, it's a plane, it's... What is it?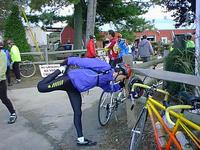 Wave:No Wave::3:4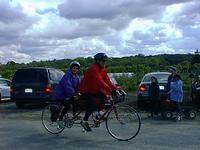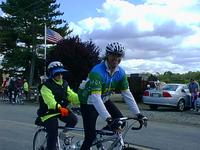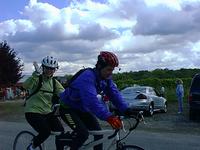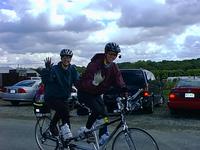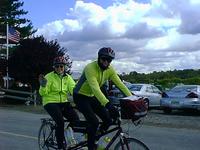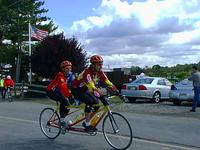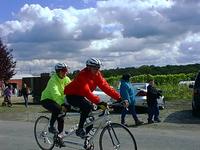 Riding's done. Time to eat!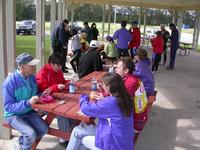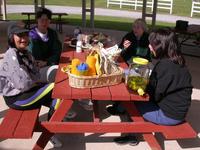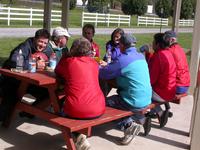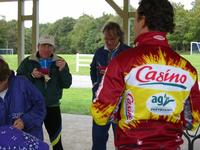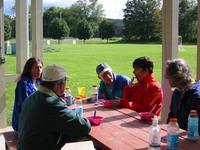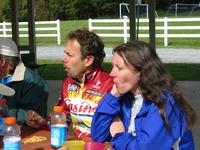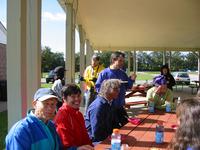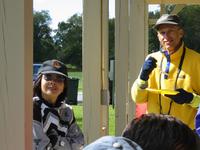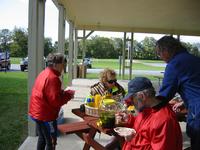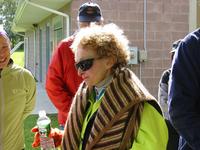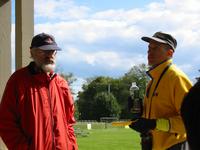 Happy Birthday, Barbara!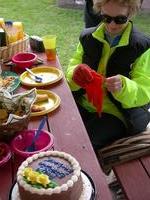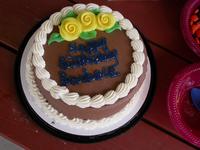 Some people have way too much energy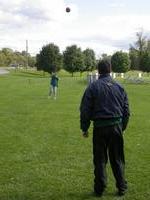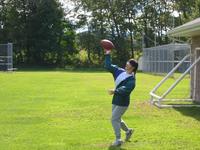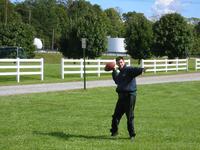 Oh, geez, who spilled water on my pristine new Element?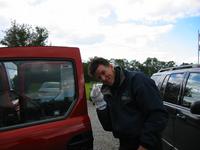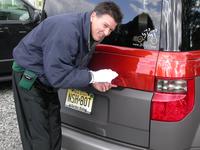 Cheryl in her Element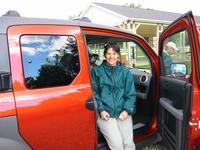 ---
---
Generated automagically on Wed Oct 8 8:19:26 US/Eastern 2003 from 031005.pho dated Wed Oct 8 8:19:19 US/Eastern 2003 by /home/dmk/perl/pho.pl, @(#)pho.pl 1.23.
Copyright © 2003, David M. Kristol (text, photos), Marjorie Brandriss (photos), Walt Willard (photos)