General Store Tour
| | |
| --- | --- |
| Date | July 26, 2003 |
| Hosts | Pam and Alan Bergstrom |
| Where | Branchburg; Somerset and Hunterdon Counties |
| Who (else) | Judy Allison and Malcolm Boyd, Marji Brandriss and Dave Kristol, Annemarie Cooke and Doug McCray, Deb and Alan Cudworth, Ellen and Larry Garber, Lynn and Mary Hahn, Brenda and Larry Isherwood, Greta and John Mast, Cheryl Prudhomme and Mark Cook, Theresa Seidler and Joe Rutch, Linda and George Wells |
Wow, what a crowd! We were not among the early risers who watched the balloon launches, so when we arrived at the Bergstrom house, we were surprised at the line of cars along the street. (Of course, Pam's earlier email tipped us off that lots of people would be coming.) In addition, both Pam's and Alan's parents were there, along with their daughter. In the kitchen there was a formidable breakfast spread with plenty of leftovers, even with our late arrival.
Soon after we arrived, everyone got ready for the ride, and, after the obligatory group photos, we got underway. The route was mostly flat to gently rolling along streams and shade-covered roads. (There were a few hills just to, ummm, make it interesting.) There were potential stops at four general stores along the way.
As luck would have it, we got a flat rear tire (I hope this doesn't become a habit) fairly early on and did not catch up to most of the group until Pottersville General Store. Meanwhile, the McCray/Cooke team had problems with their drum brake that delayed them. Still, everyone managed to do the route on this classic sunny, warm, humid mid-July day.
On our return to the Bergstrom house, we continued to whittle away at the breakfast leftovers and to snack on more goodies that some of us brought. A typical DOGS ride and finish.
Milling around prior to starting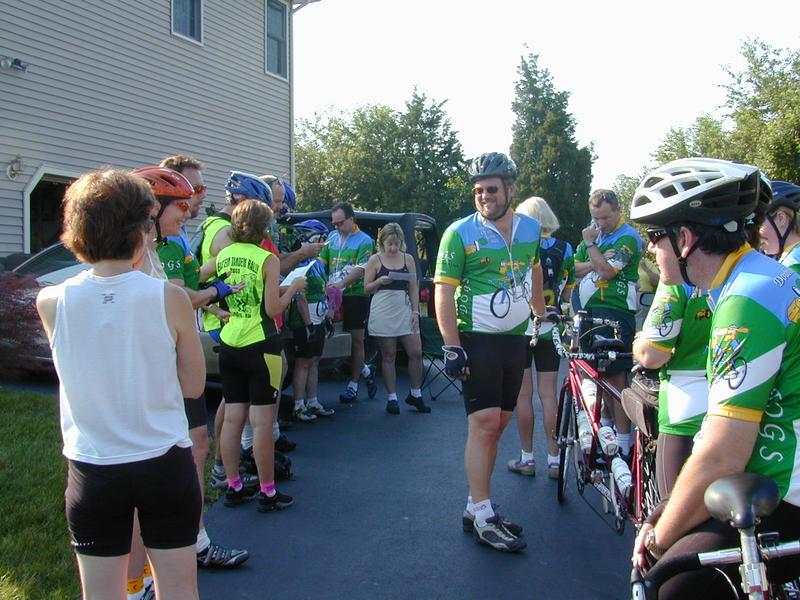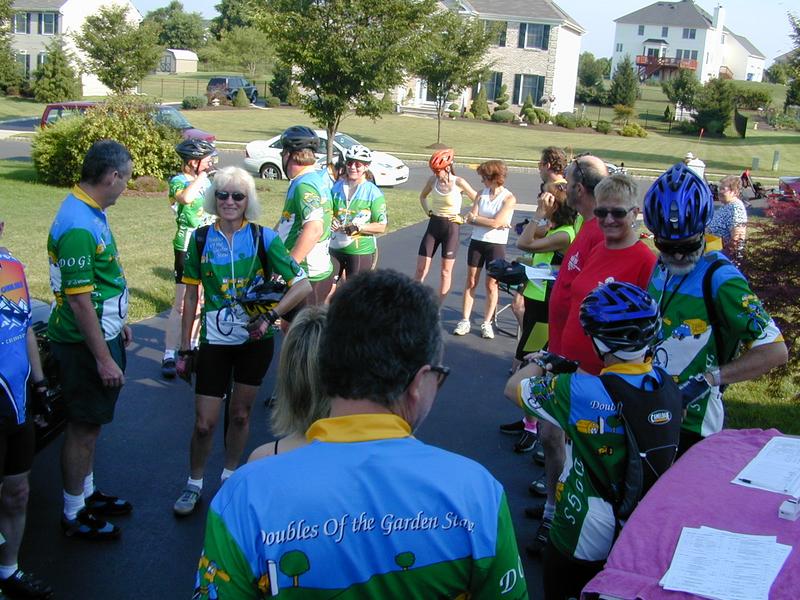 Okay, it's official!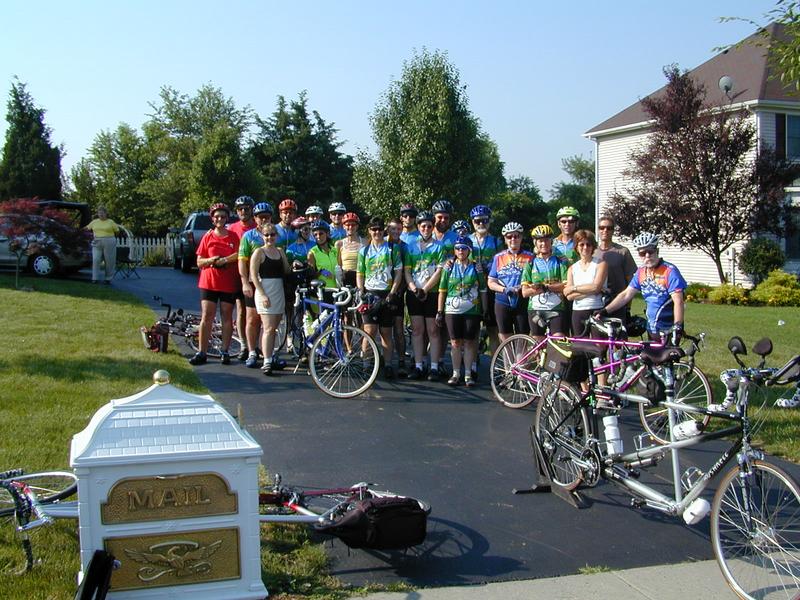 At Oldwick General Store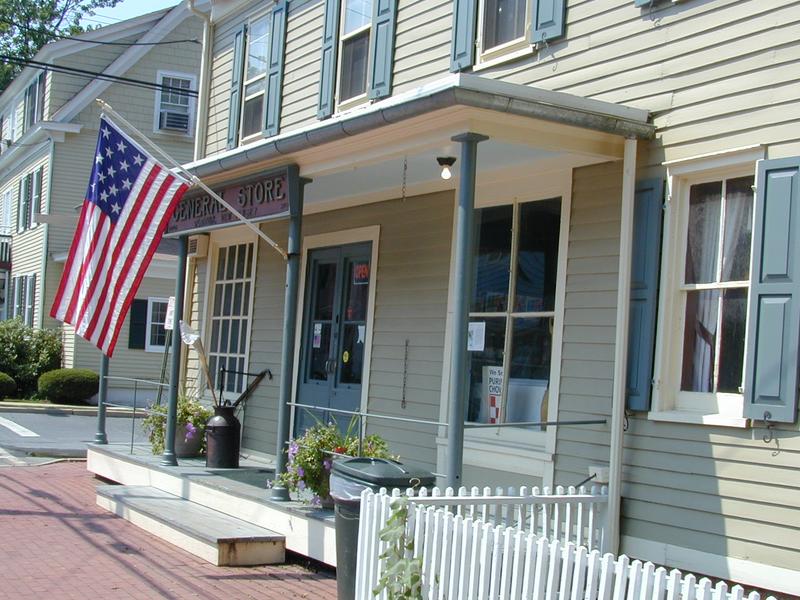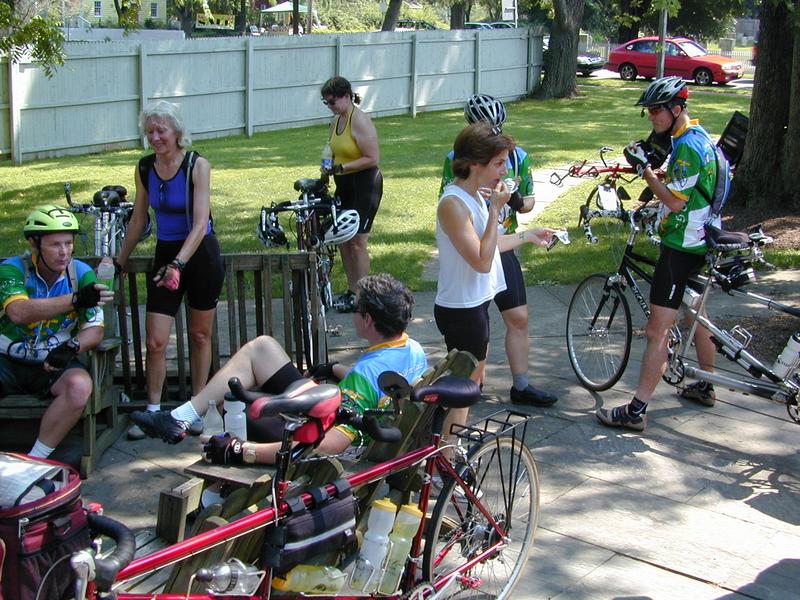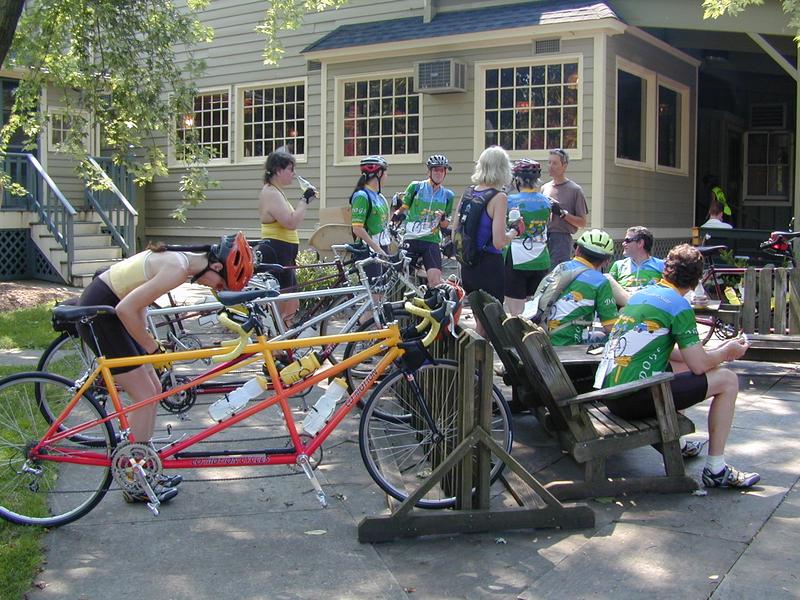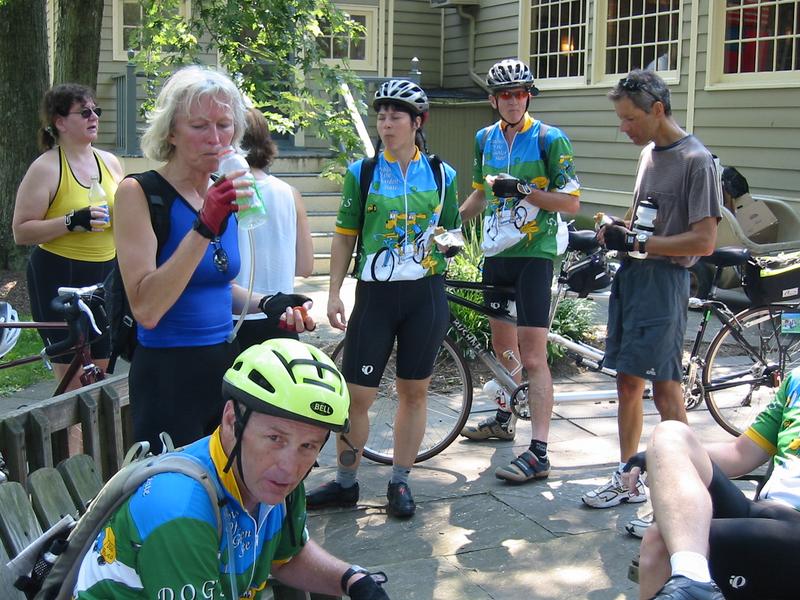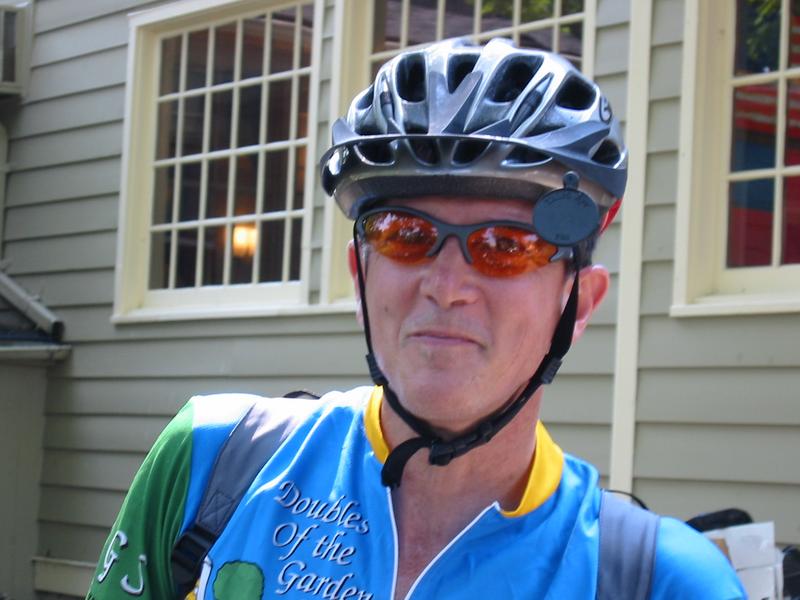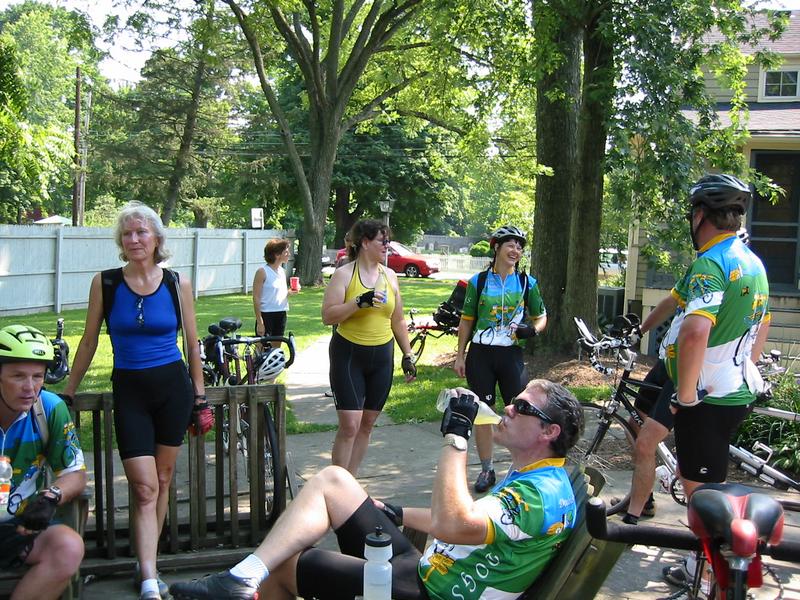 North Branch General Store, for the record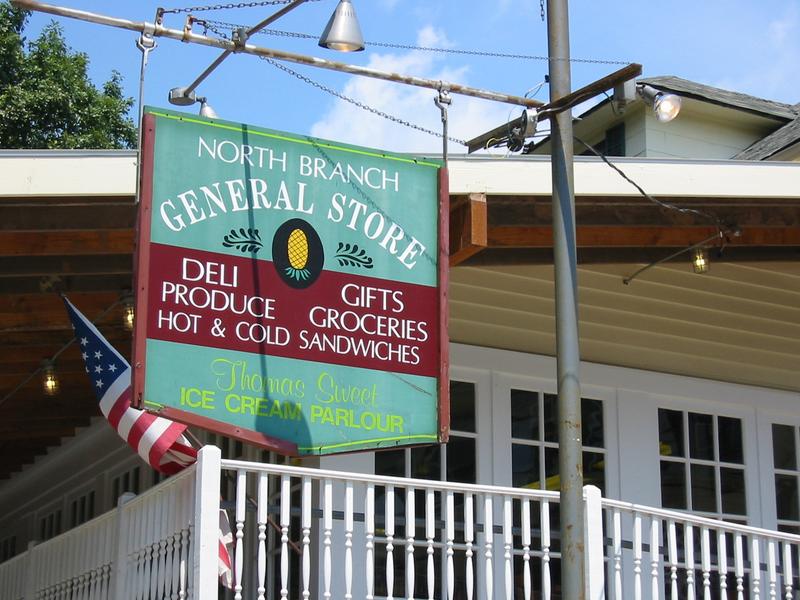 ---
---
Generated automagically on Mon Jul 28 13:52:08 US/Eastern 2003 from 030726.pho dated Mon Jul 28 13:51:59 US/Eastern 2003 by /home/dmk/perl/pho.pl, @(#)pho.pl 1.22.
Copyright © 2003, David M. Kristol, Marjorie Brandriss