Bucolic Diversity with a Victorian Twist
| | |
| --- | --- |
| Date | June 14, 2003 |
| Hosts | Claire Hamanaka and Walt Willard |
| Where | White Township, Warren County |
| Who (else) | Marji Brandriss and Dave Kristol, Debbie and Alan Cudworth, Bonnie and Rob Geisler, Brenda and Larry Isherwood, Sue Nicolich and Dave Snope, Cheryl Prudhomme and Mark Cook, Linda and George Wells |
Route Slip [PDF] and optional route extension [PDF] to make 50 mile ride.
Accounts of the day's ride by Team Wells and Team MaD DOGS.
Get ready...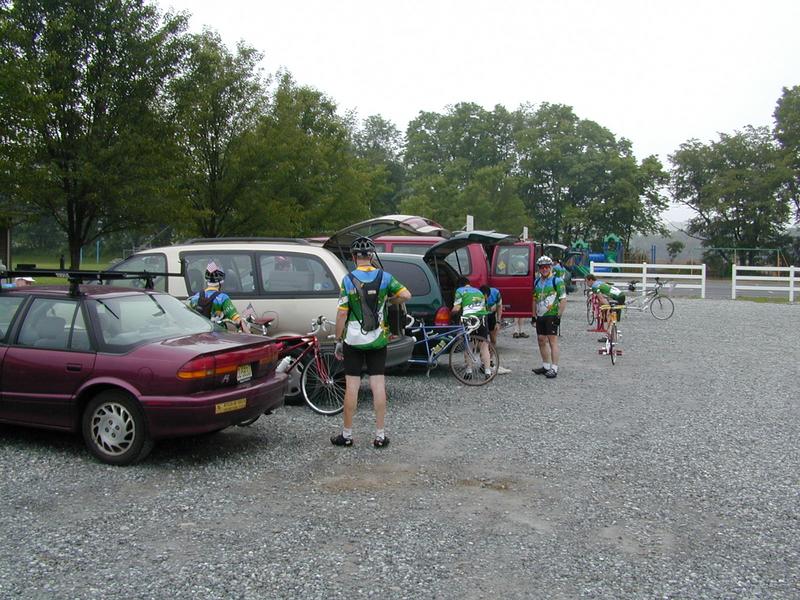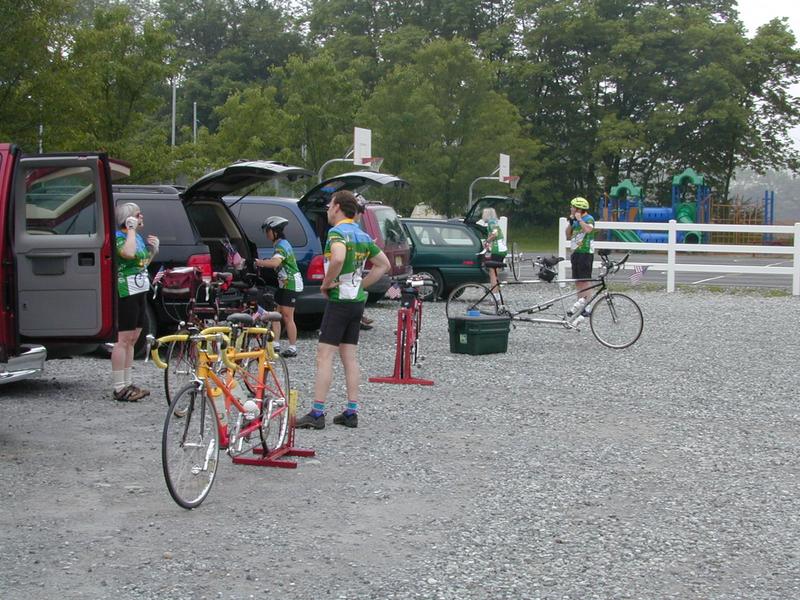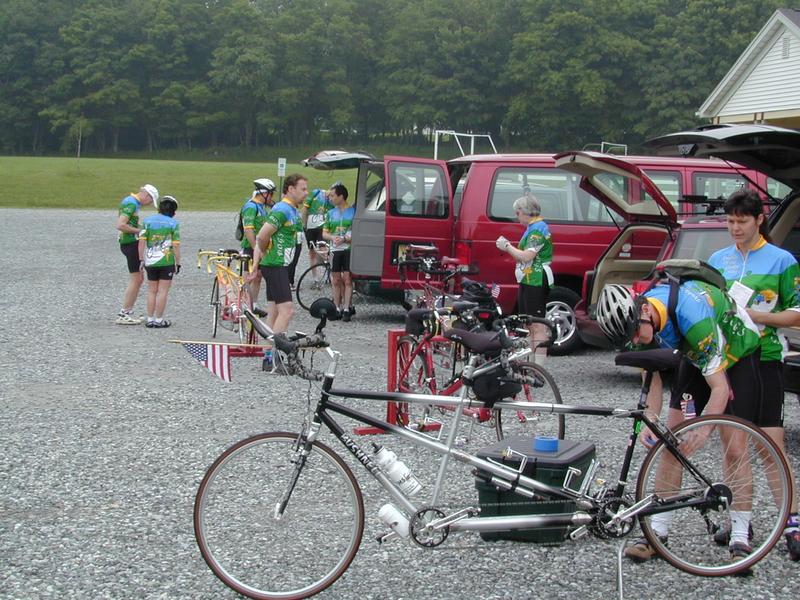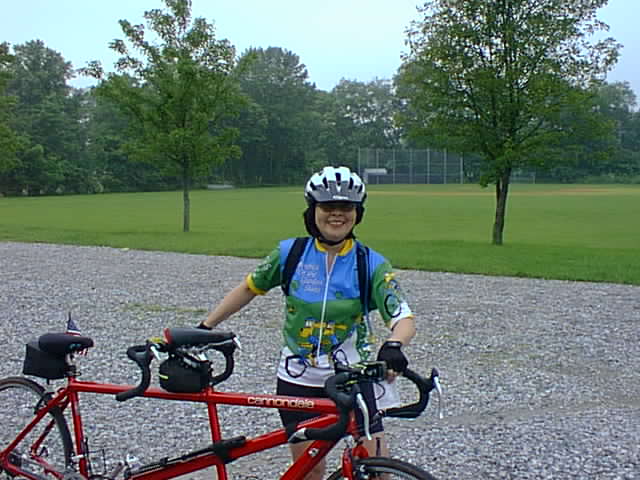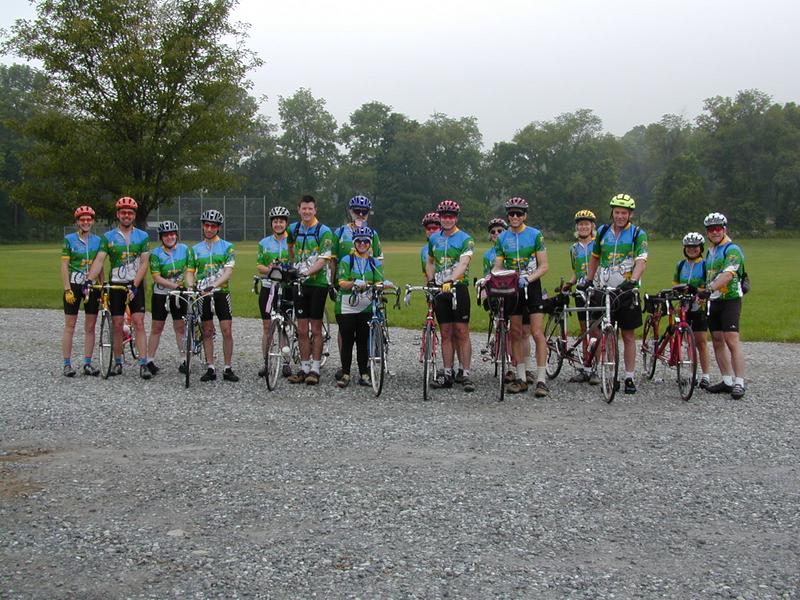 Flags all set...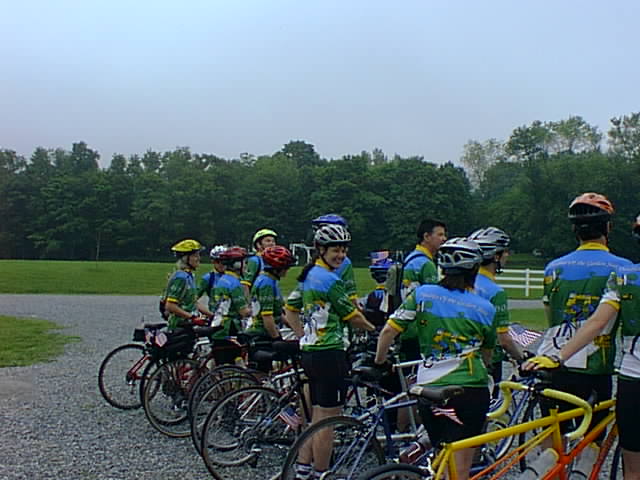 Oops, flat #2. Larry and Dave (S) assist George and Linda...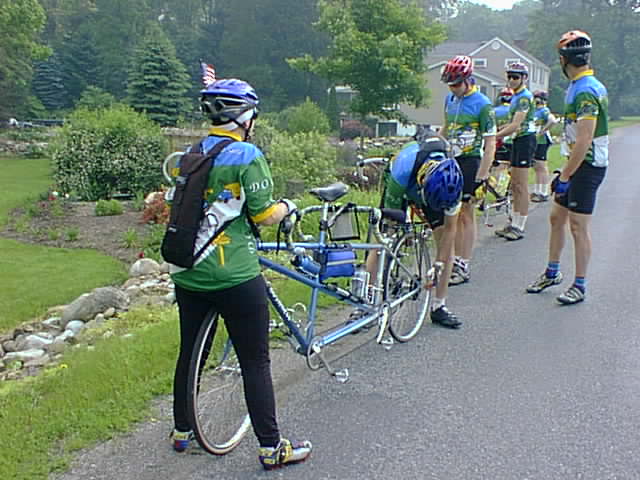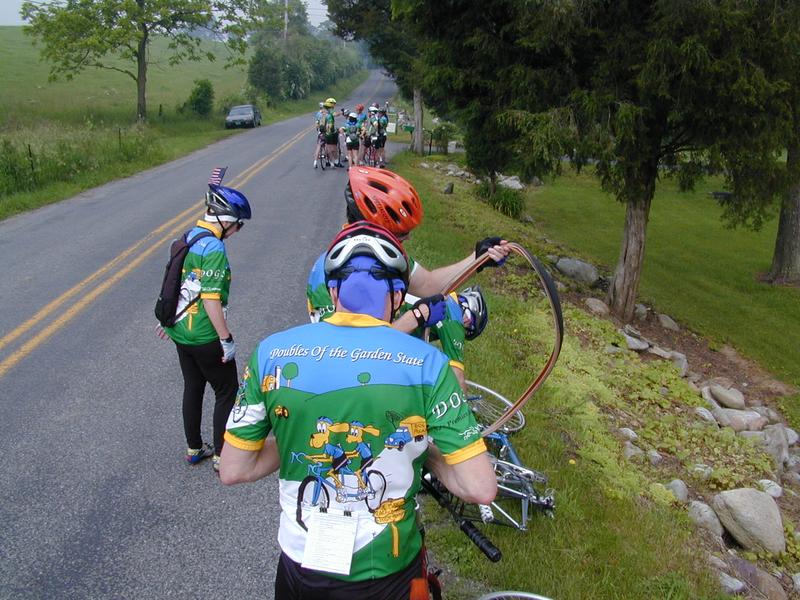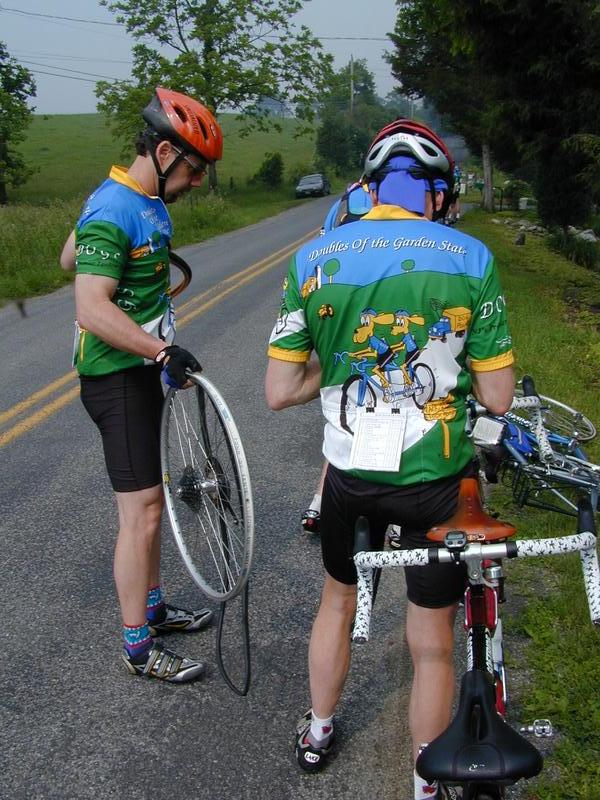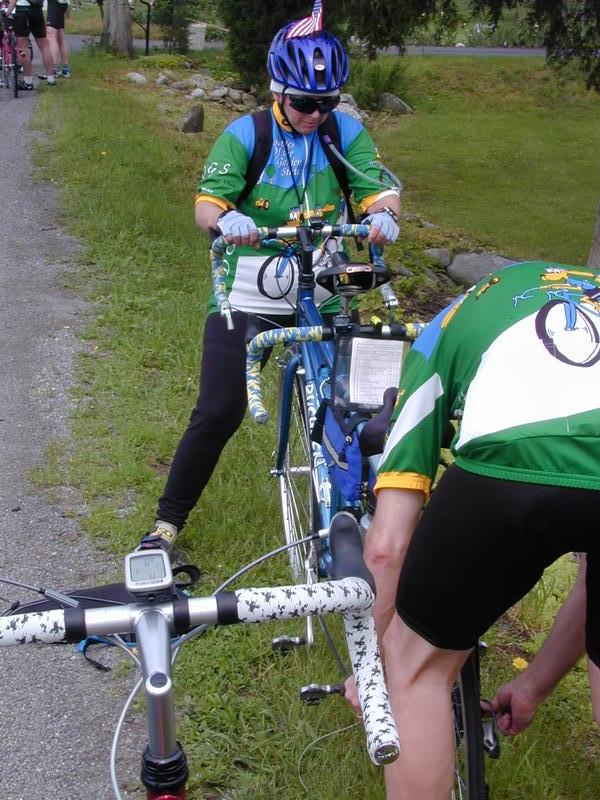 While the some of us inspect a great garden.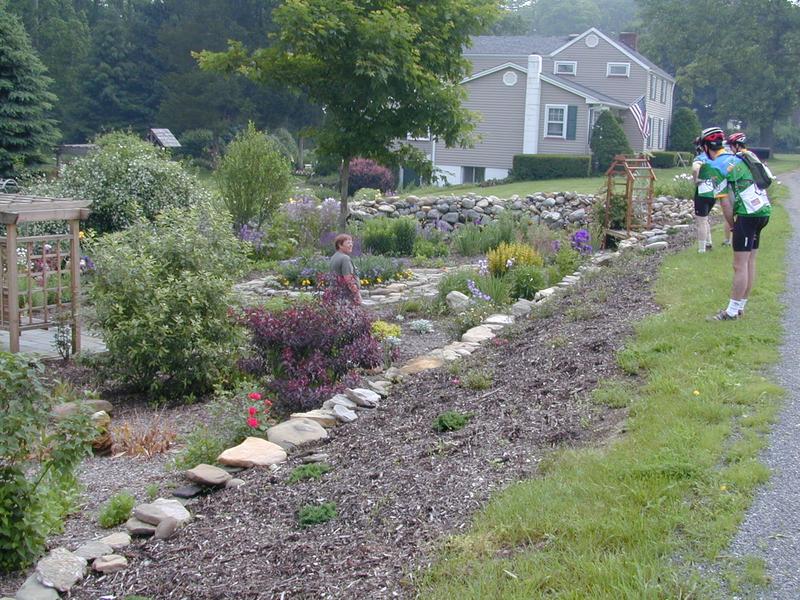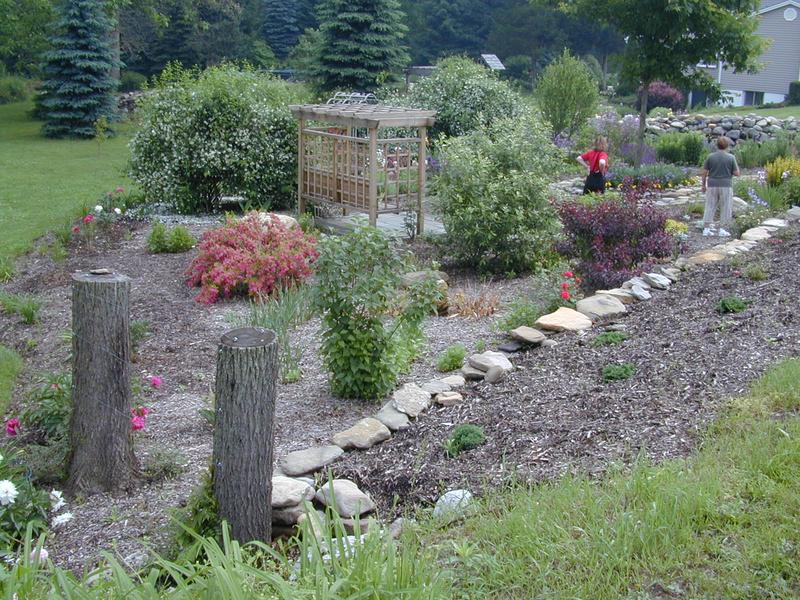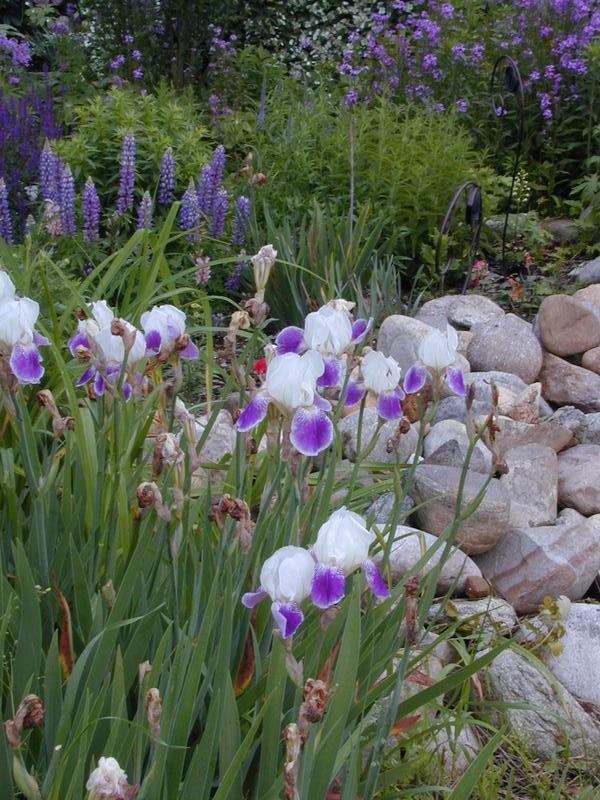 A break after some hill climbing.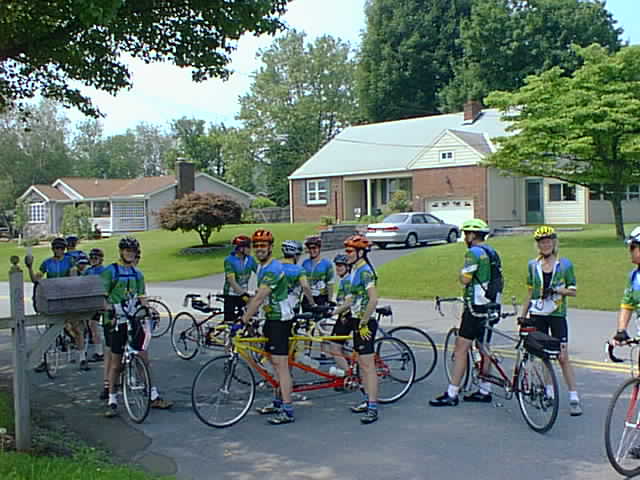 Break time at Sweet Treats and Eats.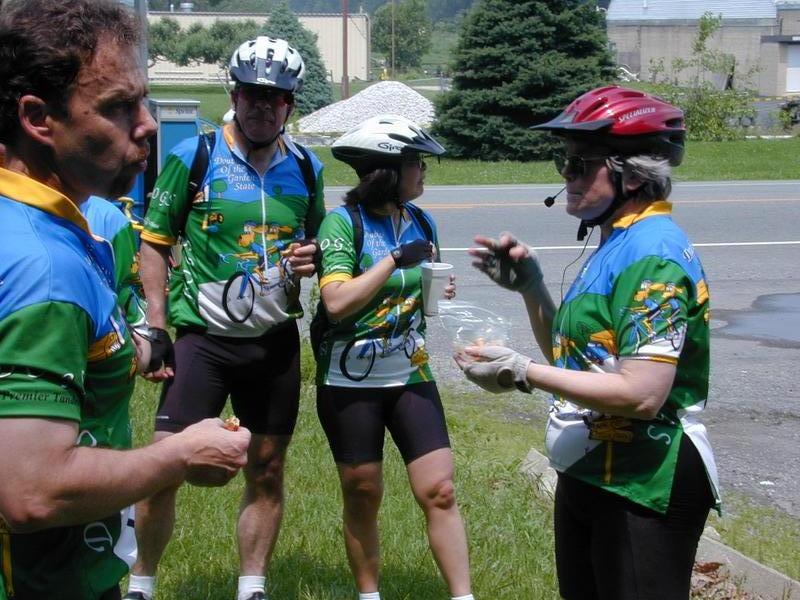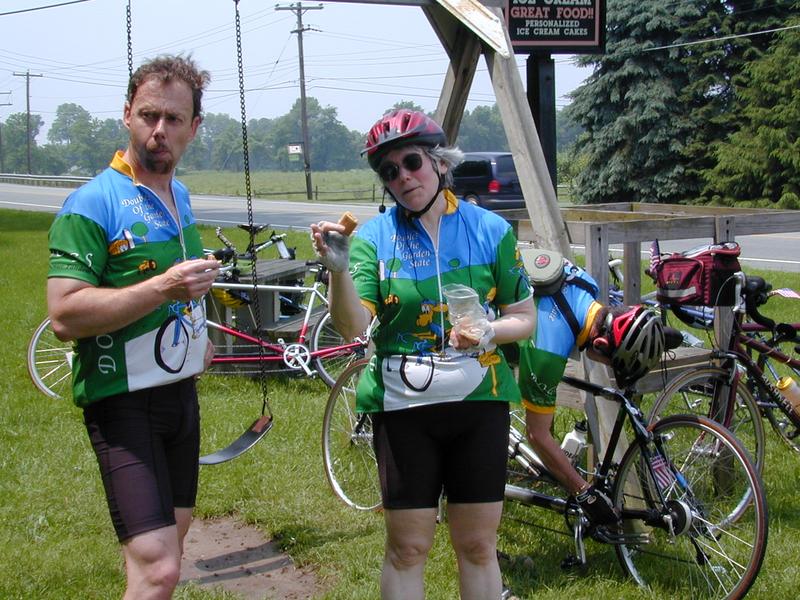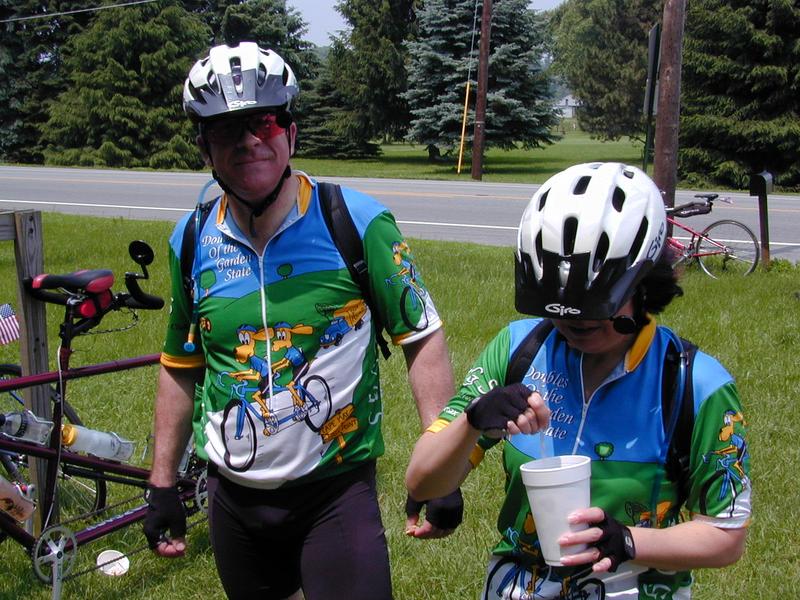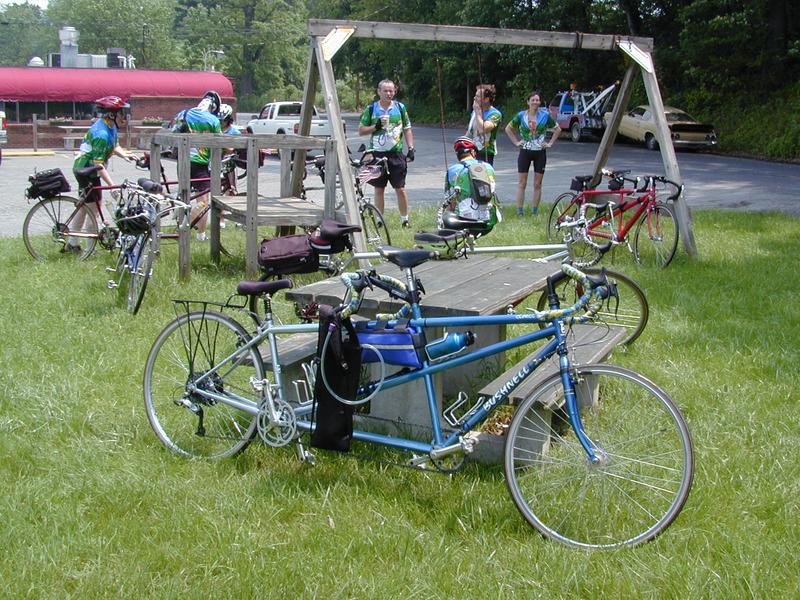 The ride's over, and it's time to party!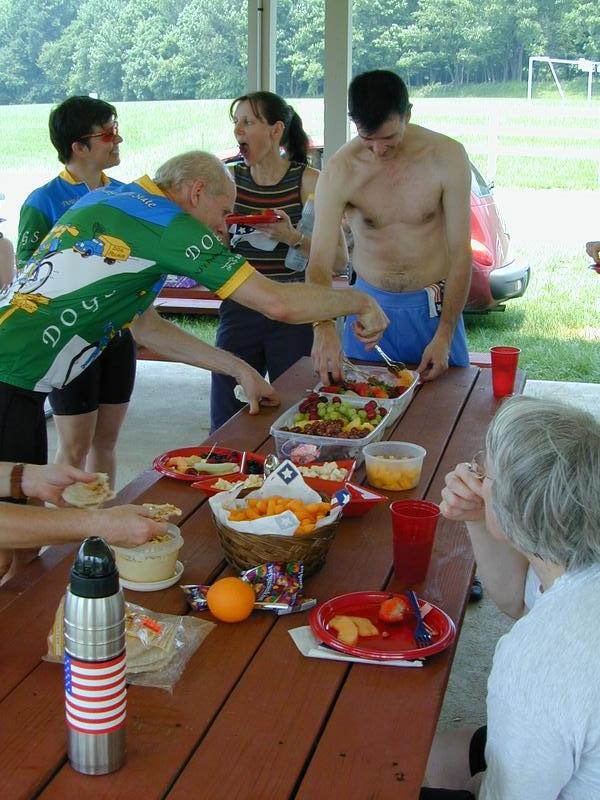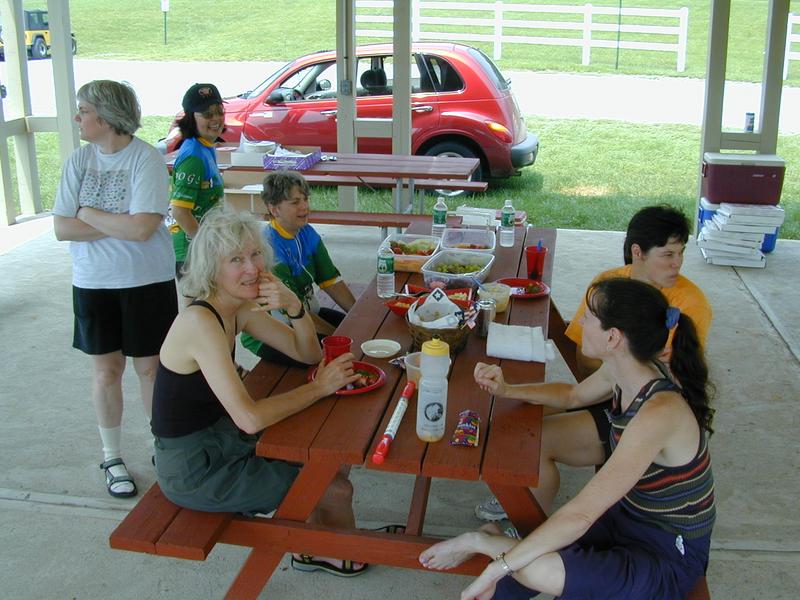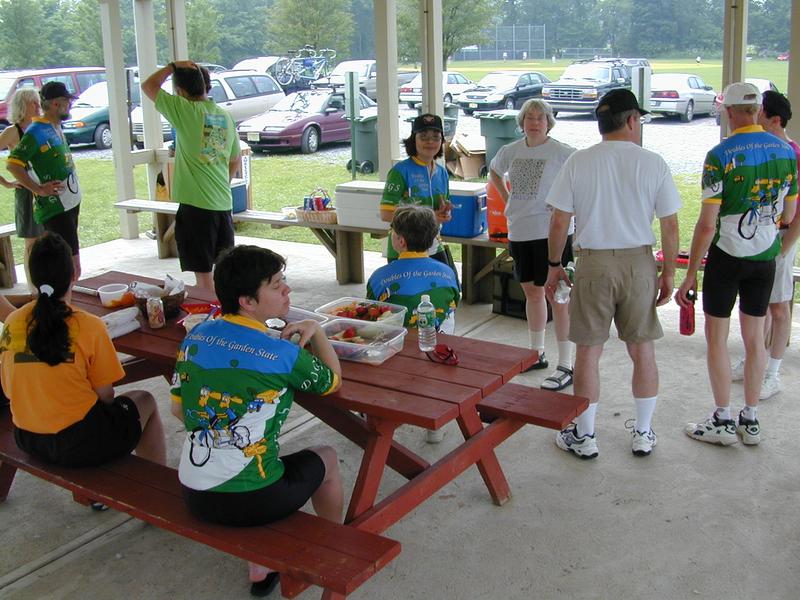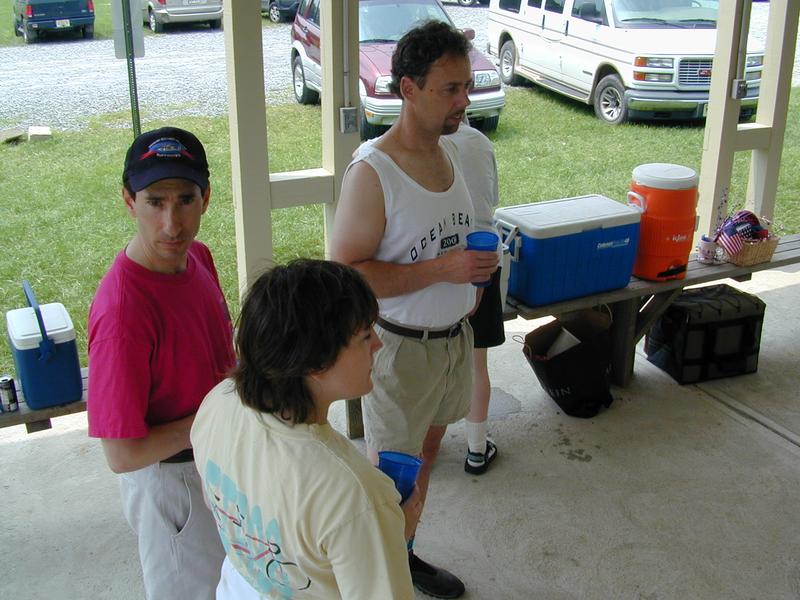 AAA to the rescue, to get that key!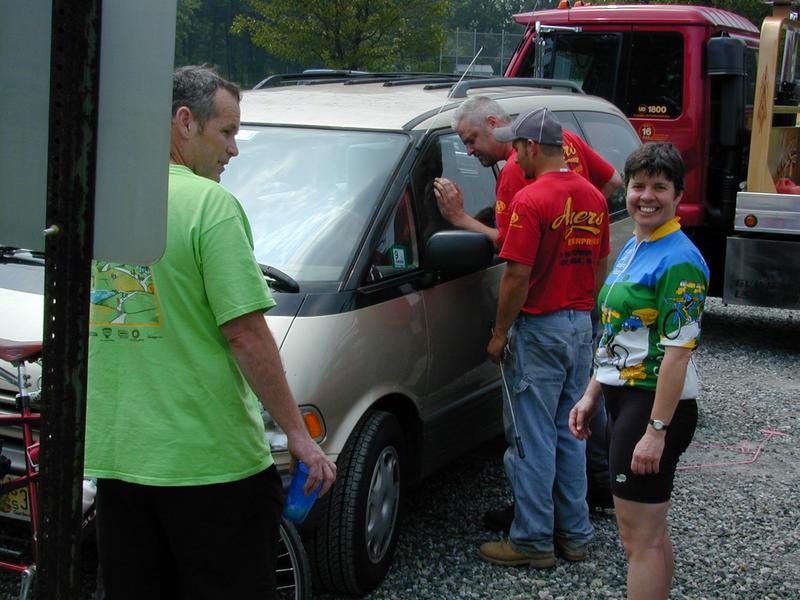 Happy Anniversary, George and Linda!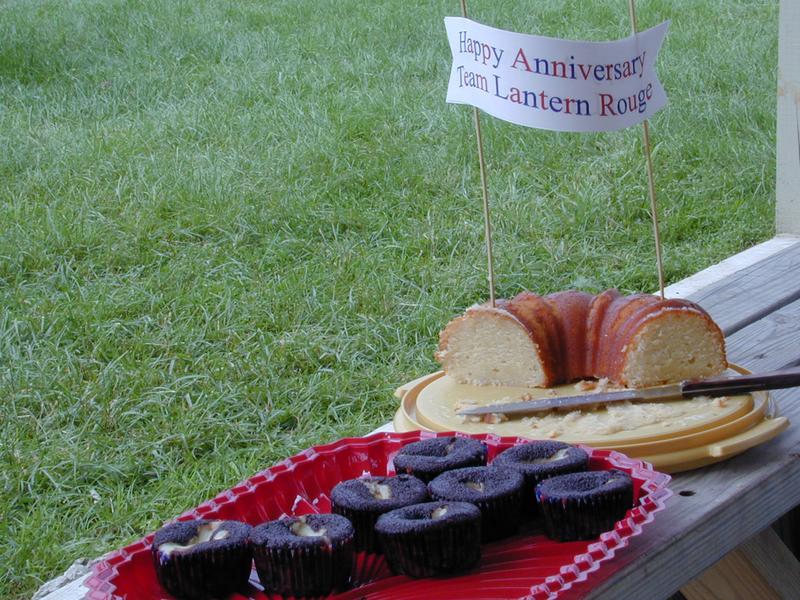 ---
---
Generated automagically on Wed Jun 18 10:10:03 US/Eastern 2003 from 030614.pho dated Wed Jun 18 10:09:59 US/Eastern 2003 by /home/dmk/perl/pho.pl, @(#)pho.pl 1.22.
Copyright © 2003, David M. Kristol and Walt Willard