Start of Season/Daylight Savings Time Ride
| | |
| --- | --- |
| Date | April 6, 2003 |
| Hosts | DBLS DOGS: Brenda and Larry Isherwood, Susan Nicolich, Dave Snope |
| Where | Califon, NJ; Morris and Hunterdon Counties |
| Who (else) | Helen and Bob Bird, Marji Brandriss and Dave Kristol, Debbie and Alan Cudworth, Jane and Paul Fialcowitz, Claire Hamanaka and Walt Willard |
Continuing a DOGS tradition, the 2003 riding season got off to a chilly start under brilliant blue skies. A brisk wind added to the "fun" of riding with temperatures in the 30's and 40's. As the photos prove, though, everyone was well prepared. And no one was complaining (well, not too much), given that this clear, dry day was sandwiched between a dreary, rainy Saturday and a forecast winter reprise with 6" and up of snow on Monday.
The route comprised traversing the NAFAA... Pancake route in reverse, the same 23-mile route originally planned for the foul-forecast-foiled Flip Flop Flapjack Frolic. Everyone survived the season opener unscathed, though there were a few mechanical mishaps: Marji and Dave slipped their chain twice, and Brenda and Larry got a flat tire (a first in our DOGS riding experience).
When we returned to the Califon Island State Park parking lot, we found our park had been taken over by an Easter egg event, complete with a visit from the Easter bunny. We assembled at picnic tables under the shed and partook of the traditional post-ride goodies, supplied by the hosts and others.
And thus began another DOGS season....
Preparations...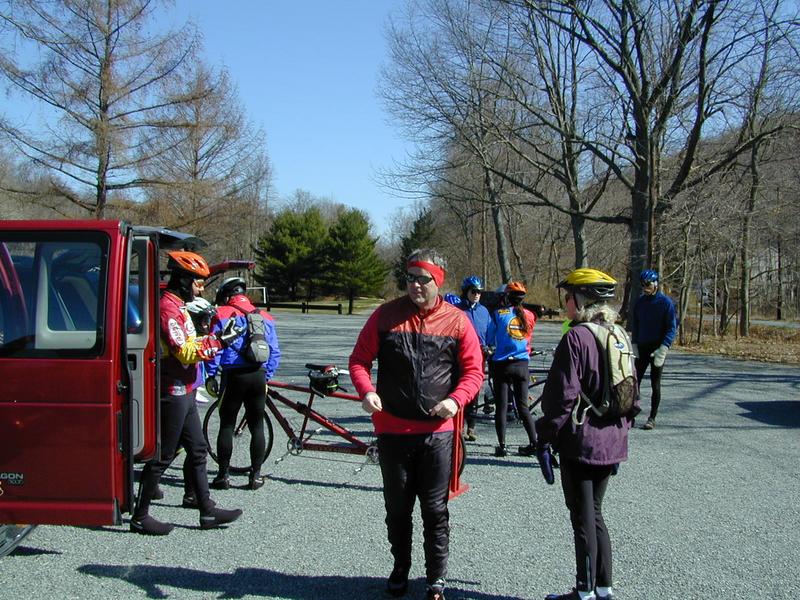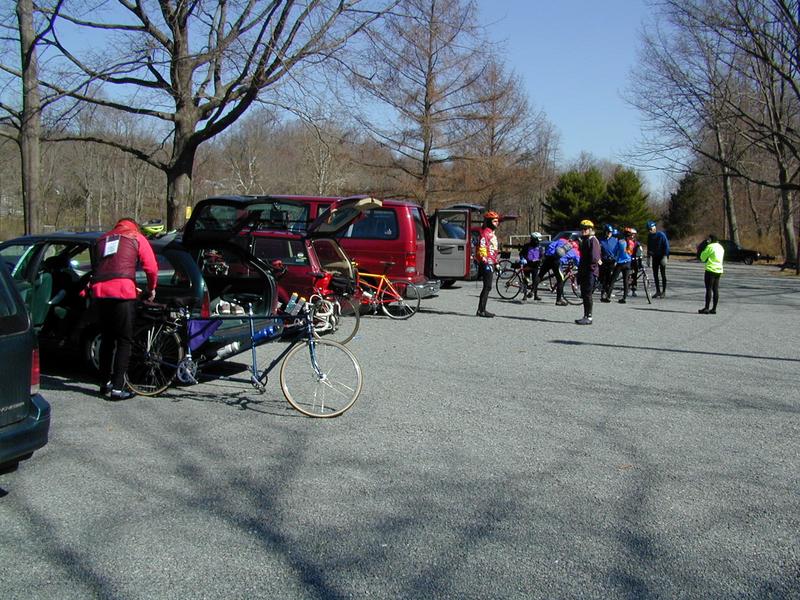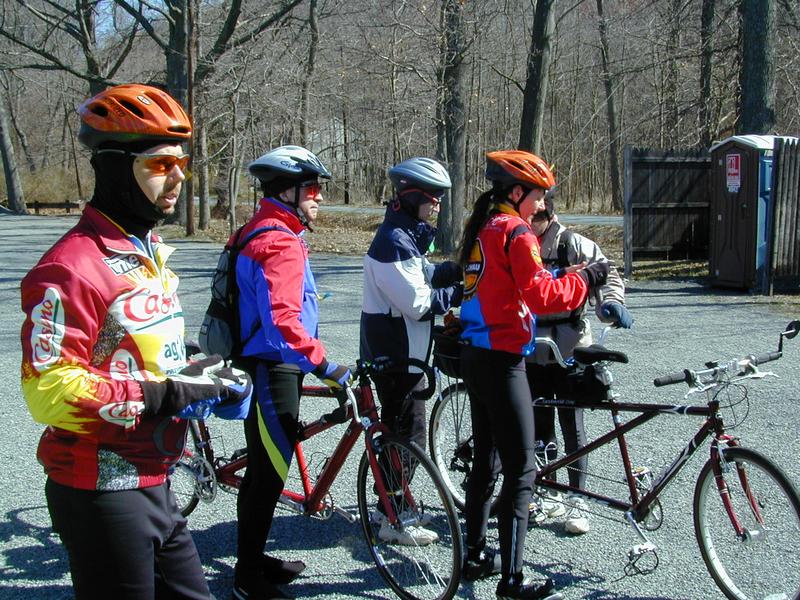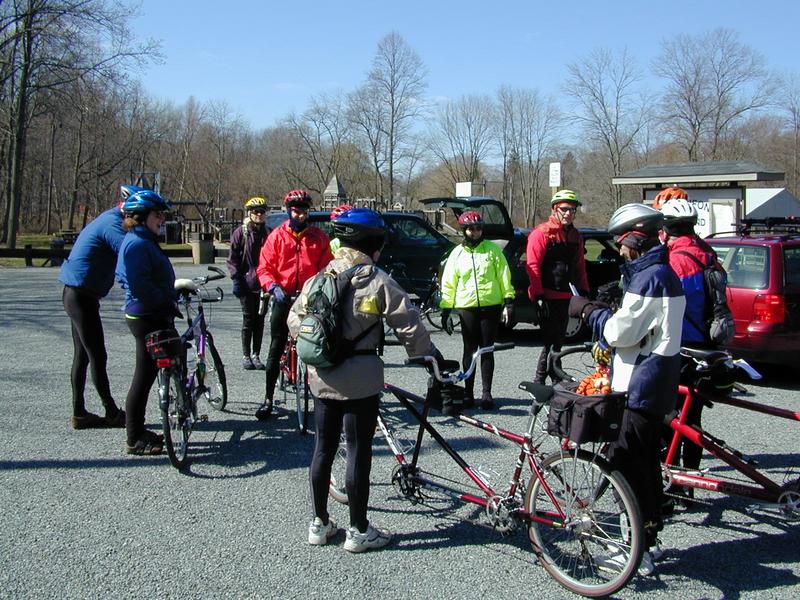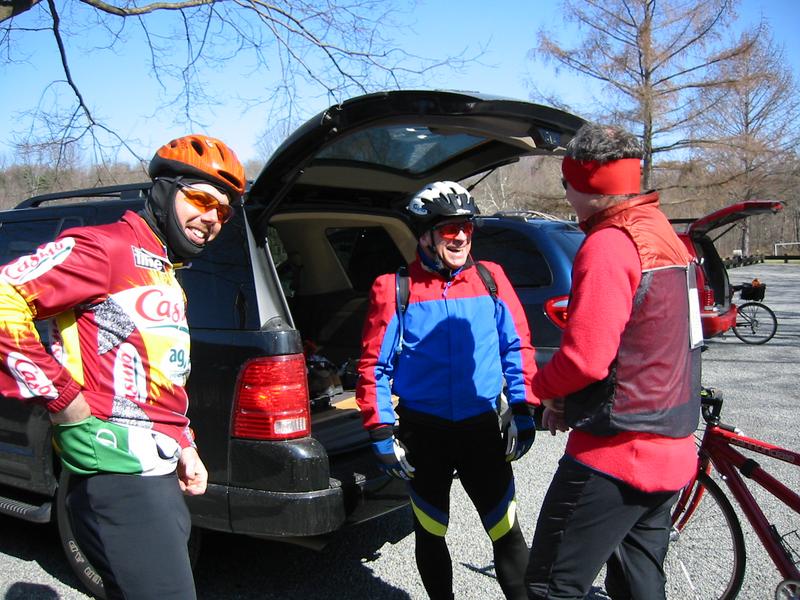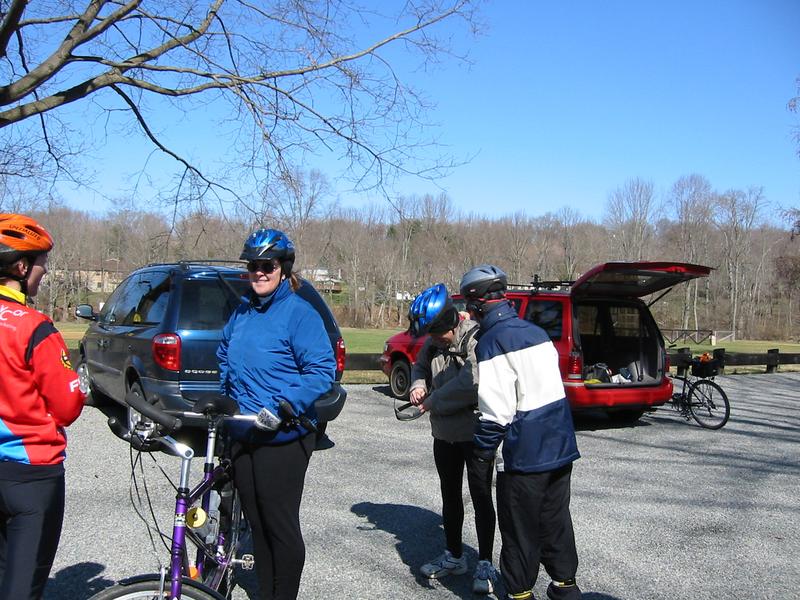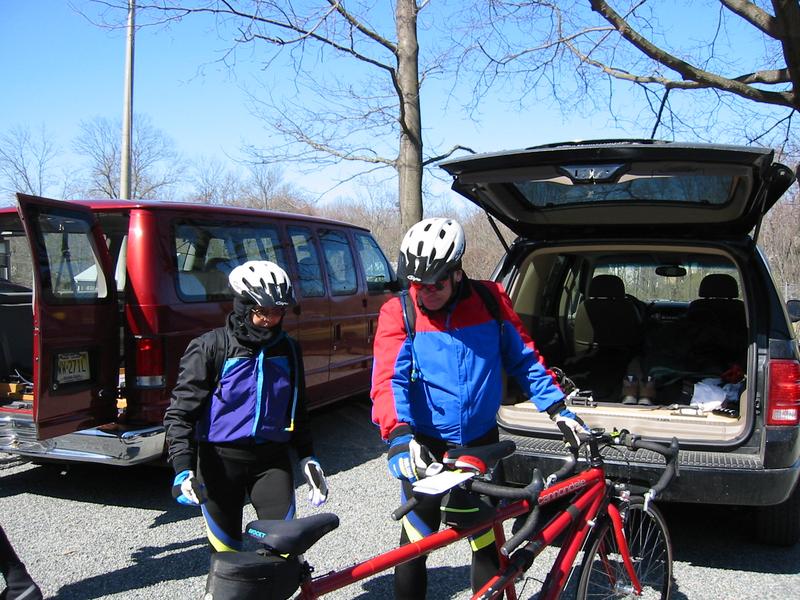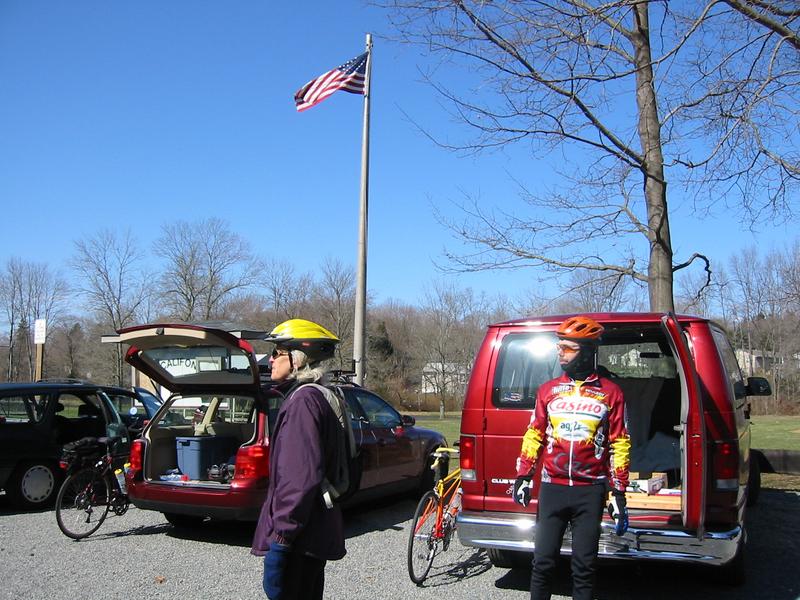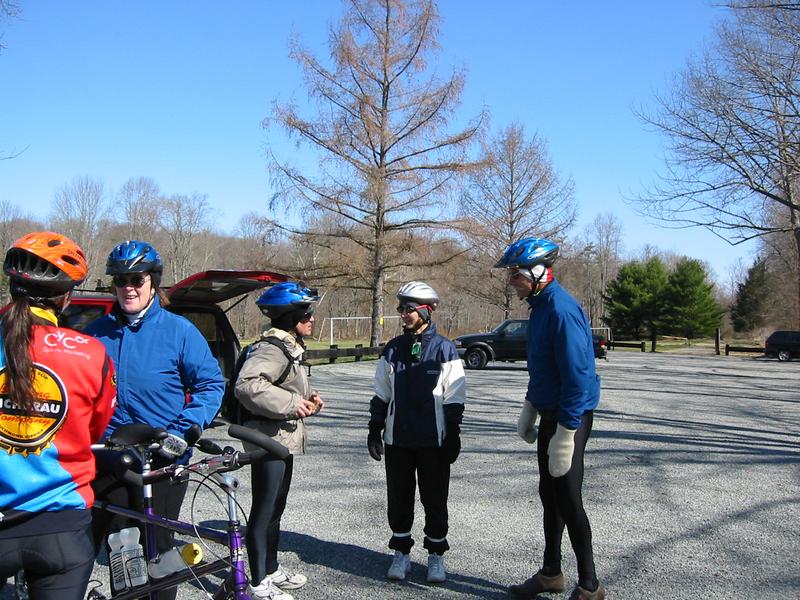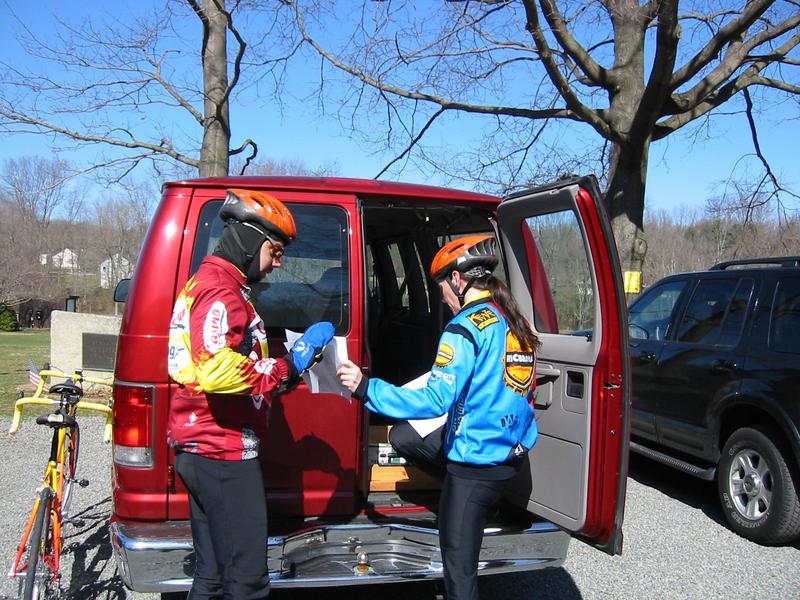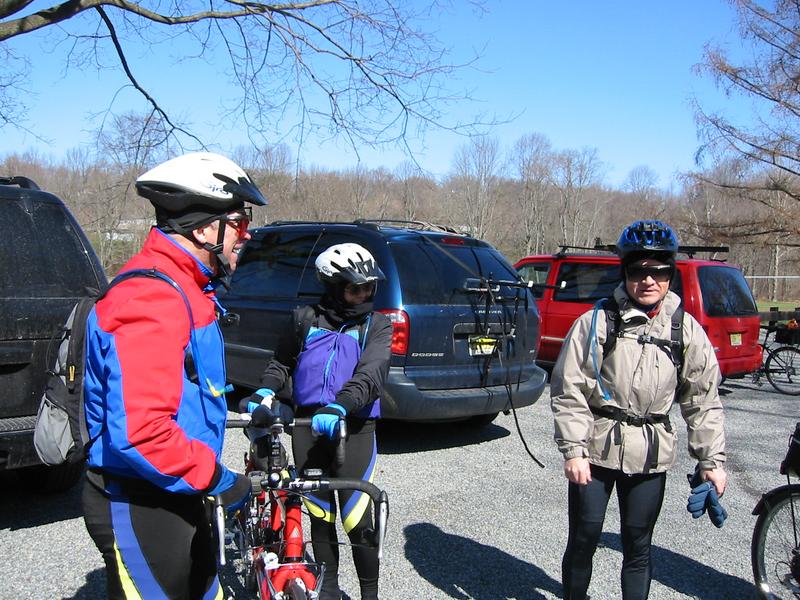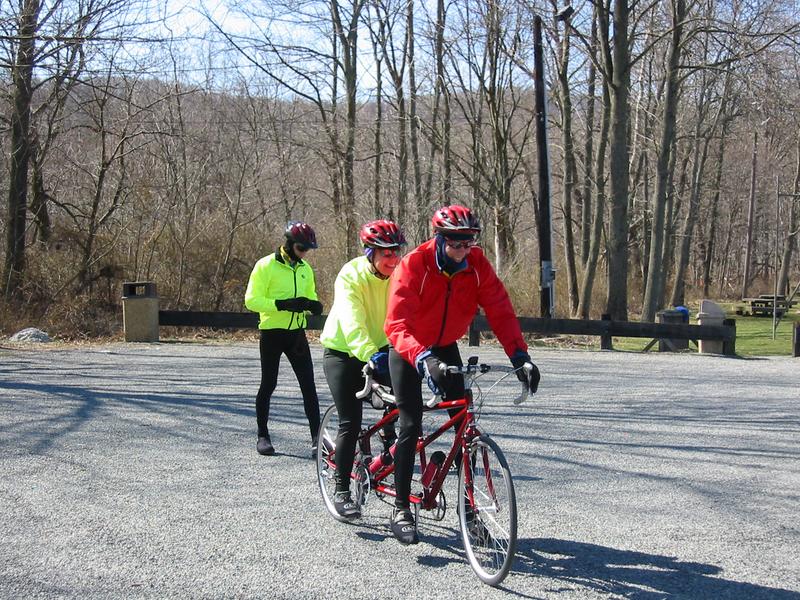 The traditional group photo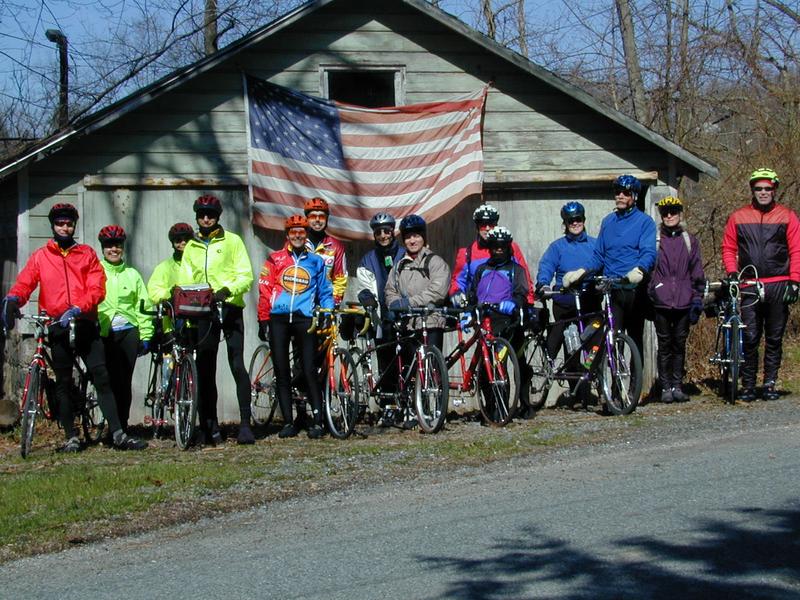 On the road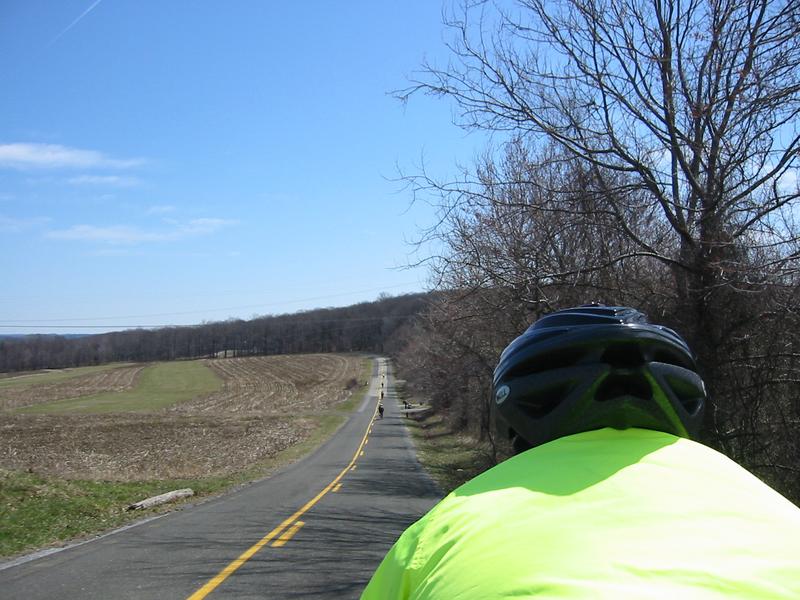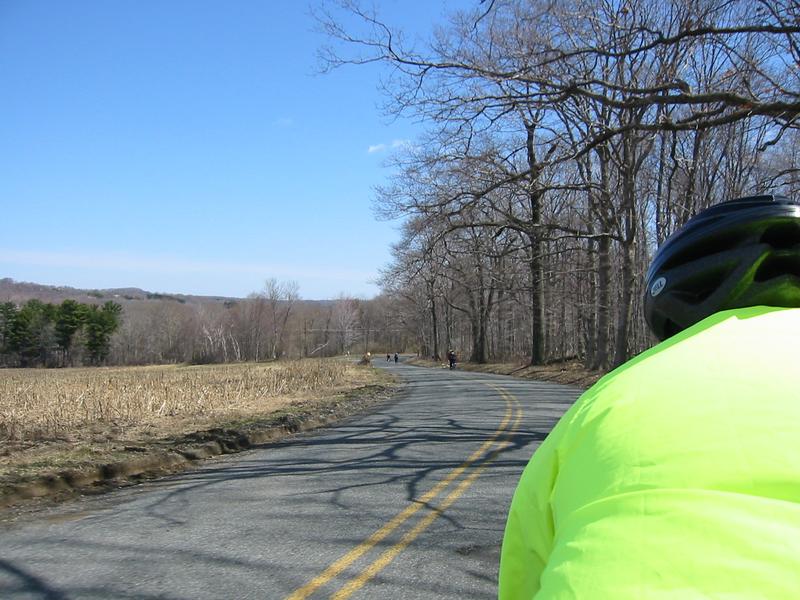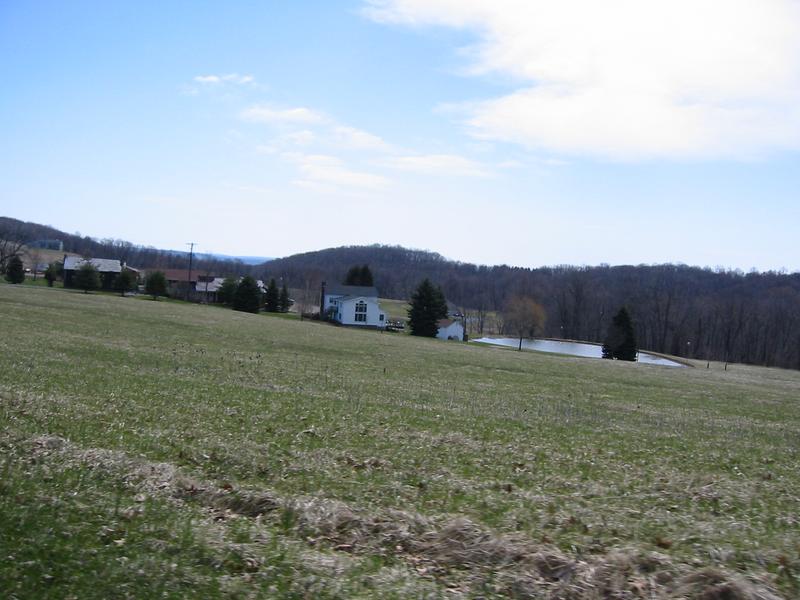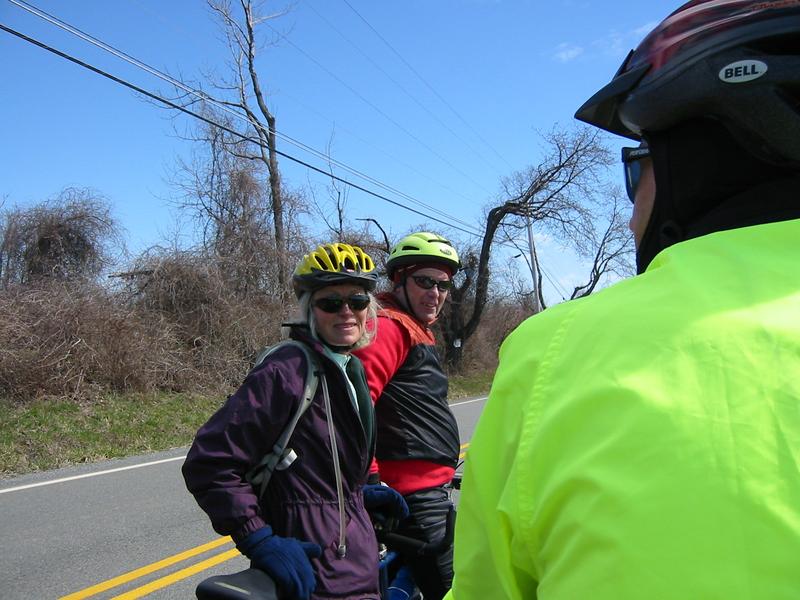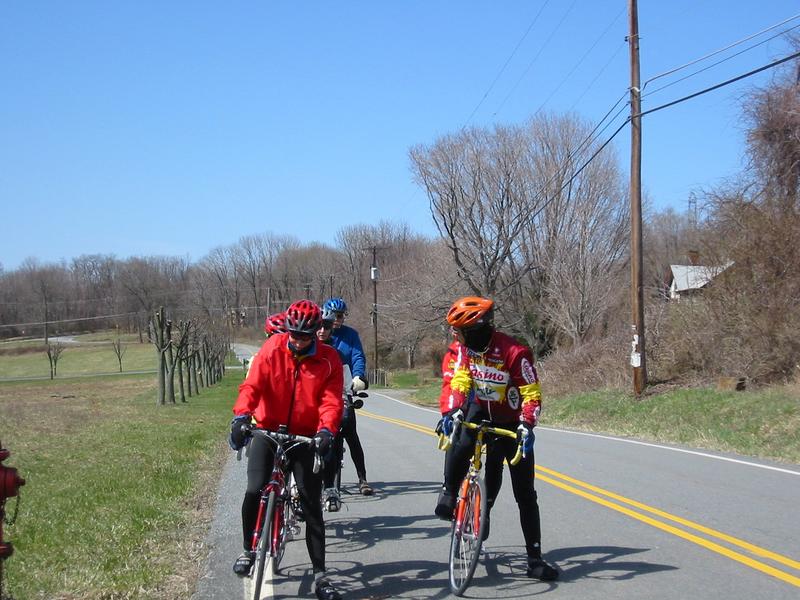 And on-the-road repairs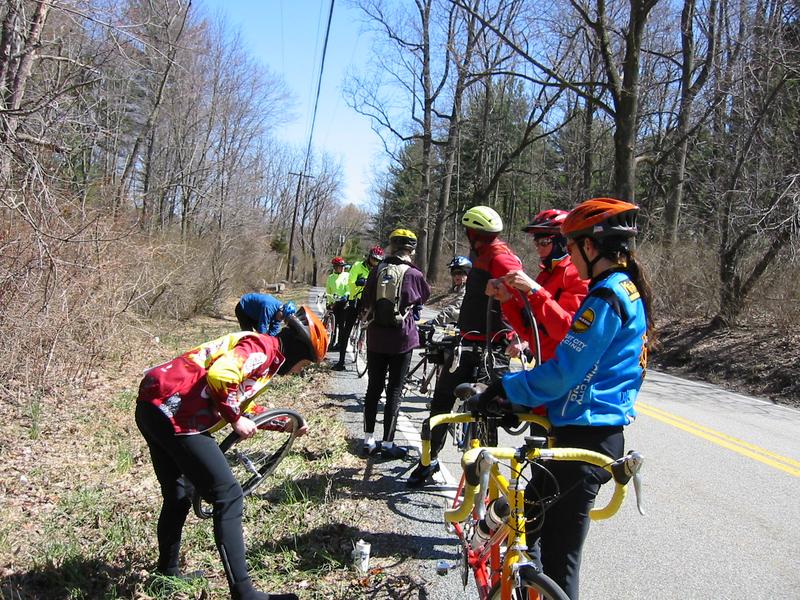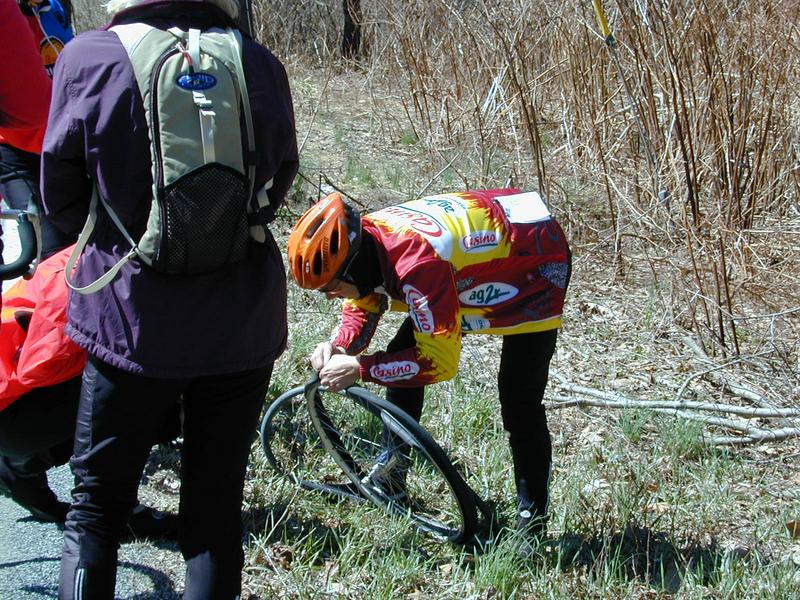 "Can you hear me now?"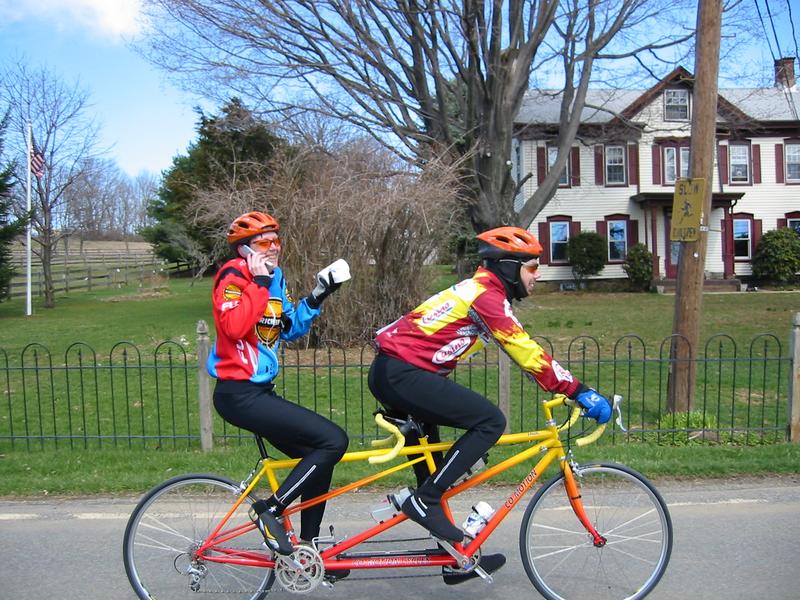 DOGS and hydrants -- Perfect Together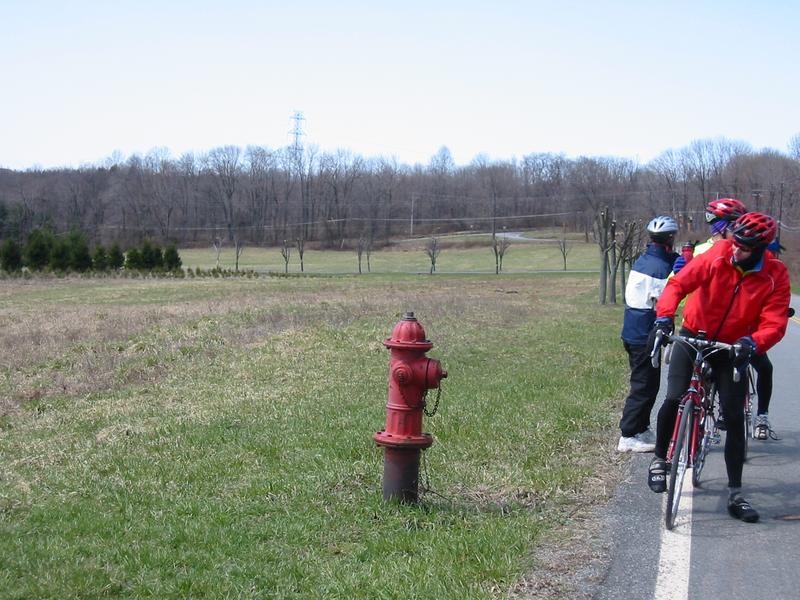 Chow time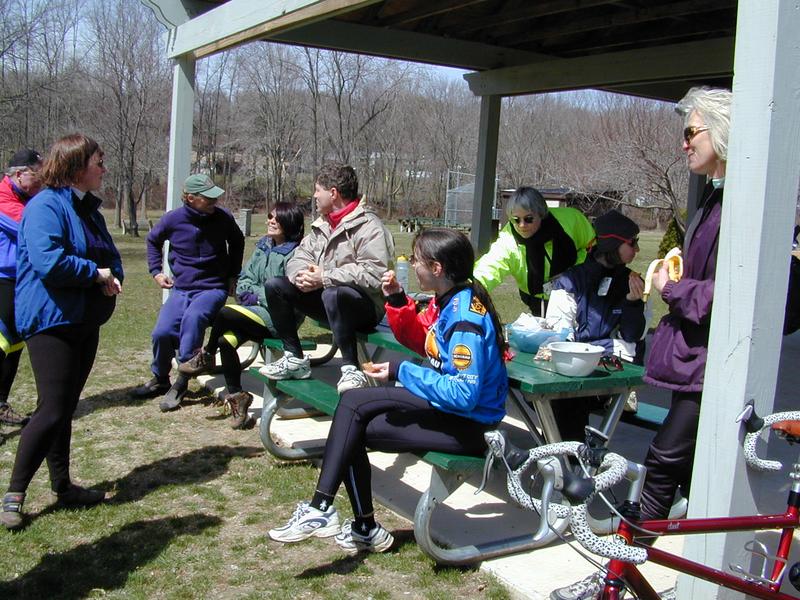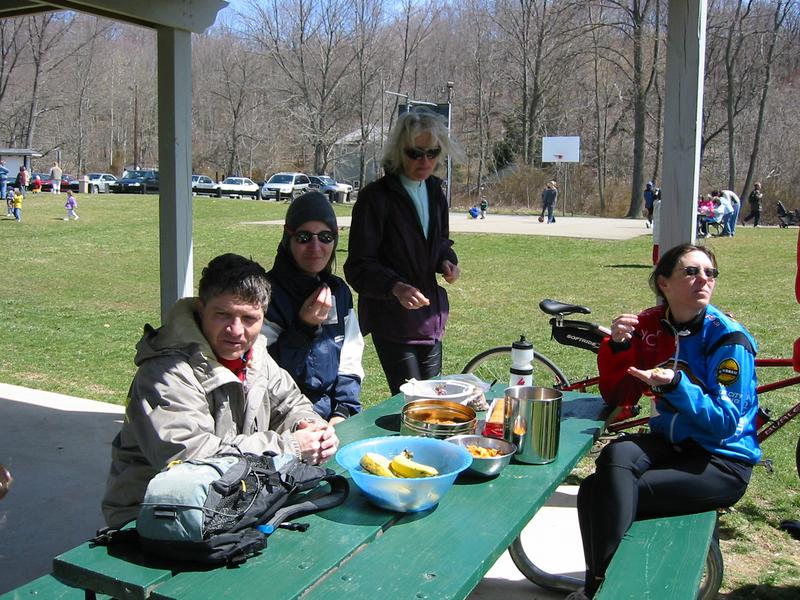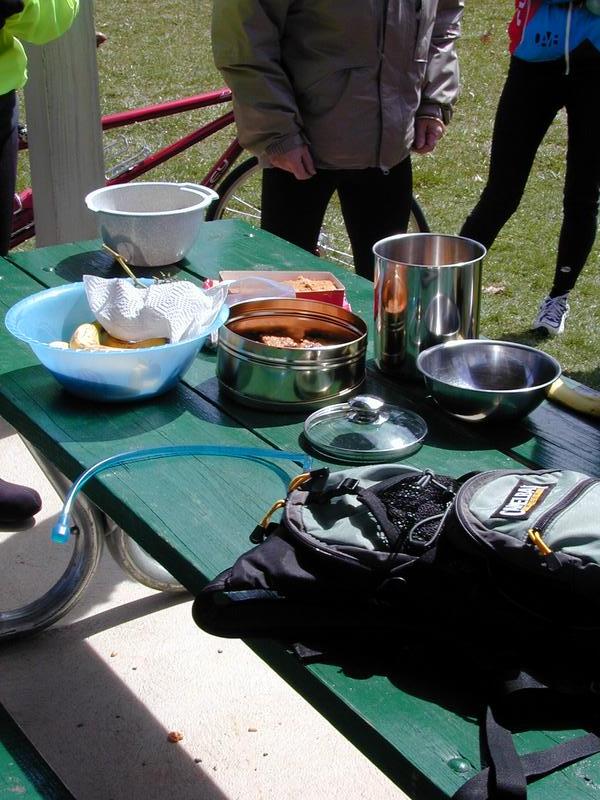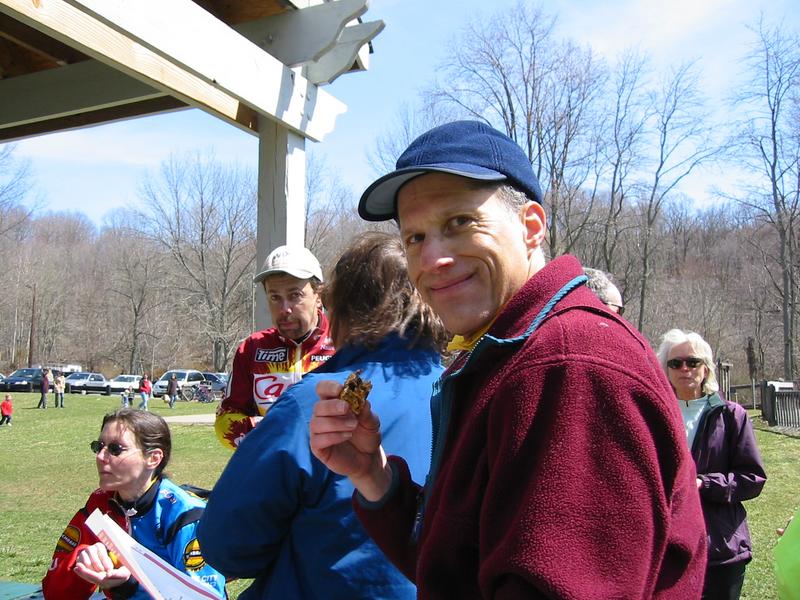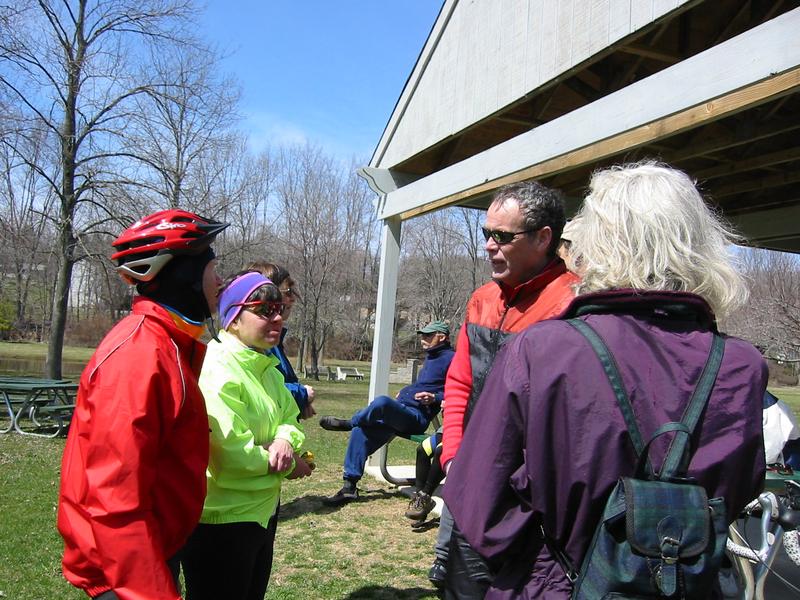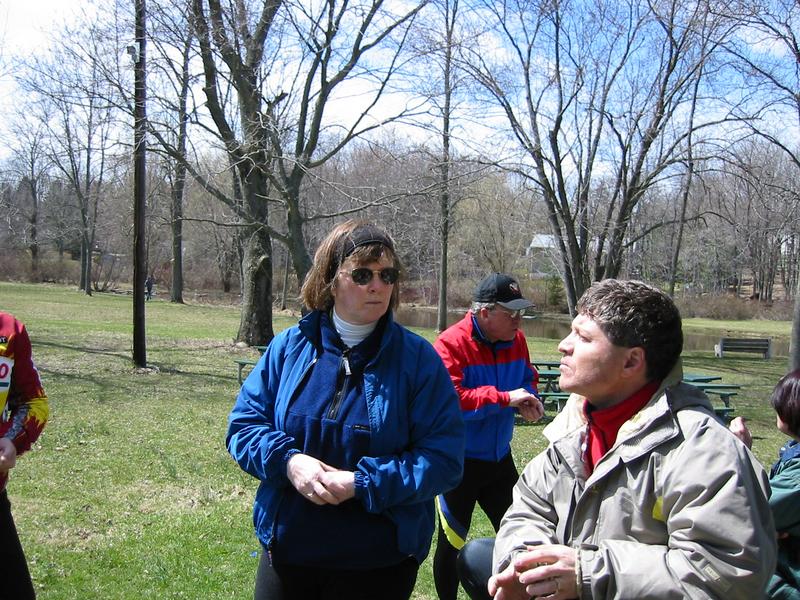 Easter at Califon Island State Park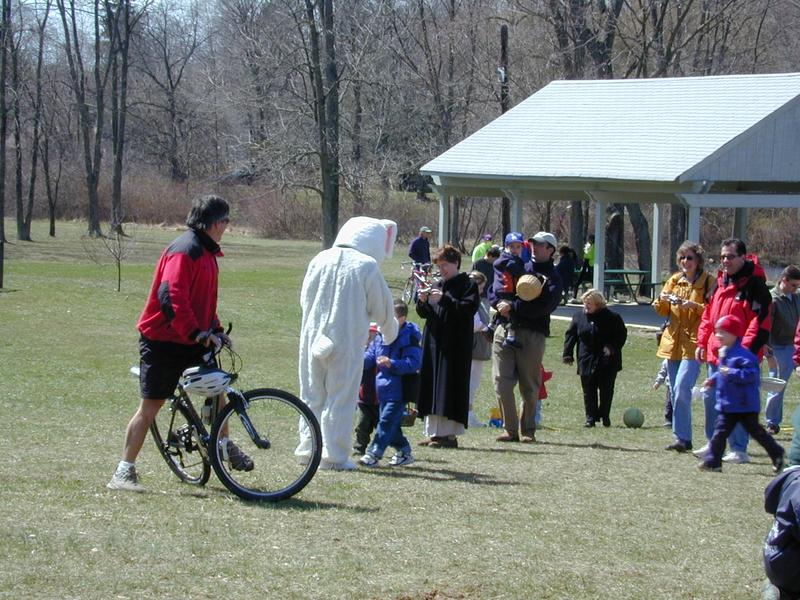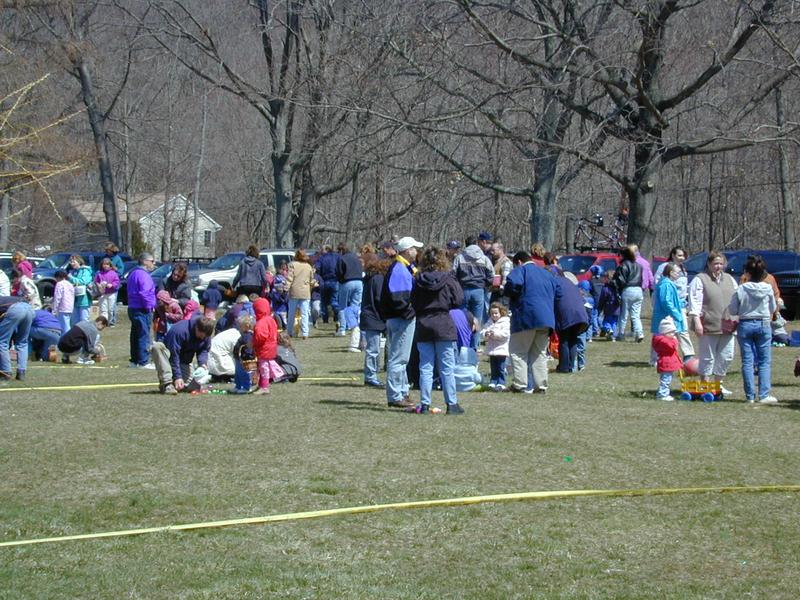 ---
---
Generated automagically on Mon Apr 14 17:07:54 US/Eastern 2003 from 030406.pho dated Mon Apr 14 17:05:59 US/Eastern 2003 by /home/dmk/perl/pho.pl, @(#)pho.pl 1.22.
Copyright © 2003, David Kristol, Marjorie Brandriss