Winter Solstice Party
| | |
| --- | --- |
| Date | December 21, 2002 |
| Hosts | Linda and George Wells |
| Where | Team Wells Home -- DOGS Headquarters |
| Who (else) | Marji Brandriss and Dave Kristol, Van and George Connolly, Cheryl Prudhomme and Mark Cook, Debbie and Alan Cudworth, Connie Mertens and Don Engleke, Sandy and Gary Gerulat, Claire Hamanaka and Walt Willard, Brenda and Larry Isherwood, Barbara and Mel Kornbluh, Susan Nicolich and Dave Snope, Gisela Witz and Ann Smith, Elaine and Dale Smith, Tricia and Ed Troike. |
This annual gathering features great food, hearty laughs, and pleasant reminiscences of the season past. (Be sure to check our recipes page for some of the recipes.) Marji and Dave brought a laptop that ran a slideshow of photos from the season, bringing laughs and lots of happy memories.
George Wells presented DOGS Awards:
To Tricia and Ed Troike, Connie Mertens and Don Engleke, and Ann and Mike Kruimer (in absentia), thank-you plaques for organizing the DOGS Fifth Anniversary Event.
To Claire Hamanaka and Walt Willard, the Working DOGS award, for hosting the most events.
To Brenda and Larry Isherwood, the Traveling DOGS award, for racking up the most miles to attend events.
The "Loctite Award" was presented to Walt Willard for the "most interesting" mechanical problem in 2002 (a loose cleat -- that he kept tightening for the rest of the season).
A business meeting prior to the main event discussed practical matters: finances (dues, cost of web site), rides (traffic rules, refreshments after), other events (should DOGS participate or plan a charity ride?).
Sadly, we bid farewell to Sandy and Gary Gerulat, who will be moving to Colorado in coming months.
The food.... (Is that really dog food and dog biscuits?)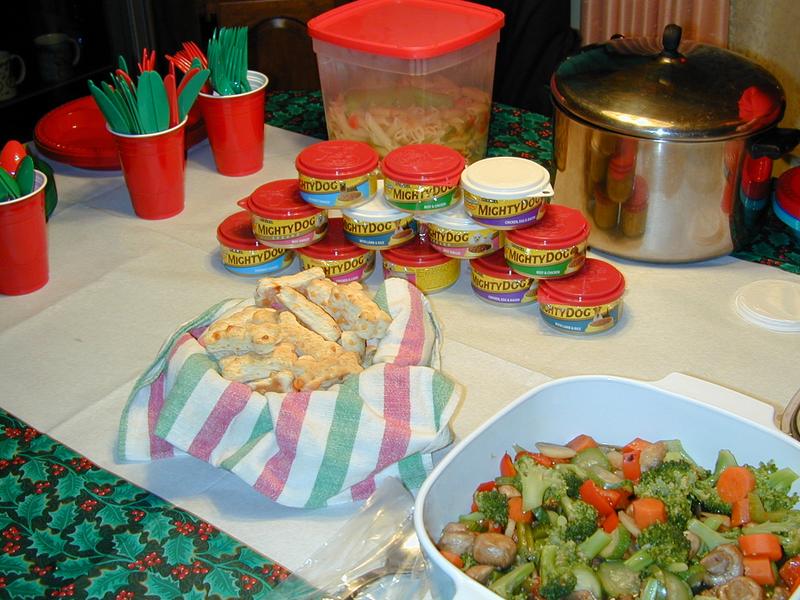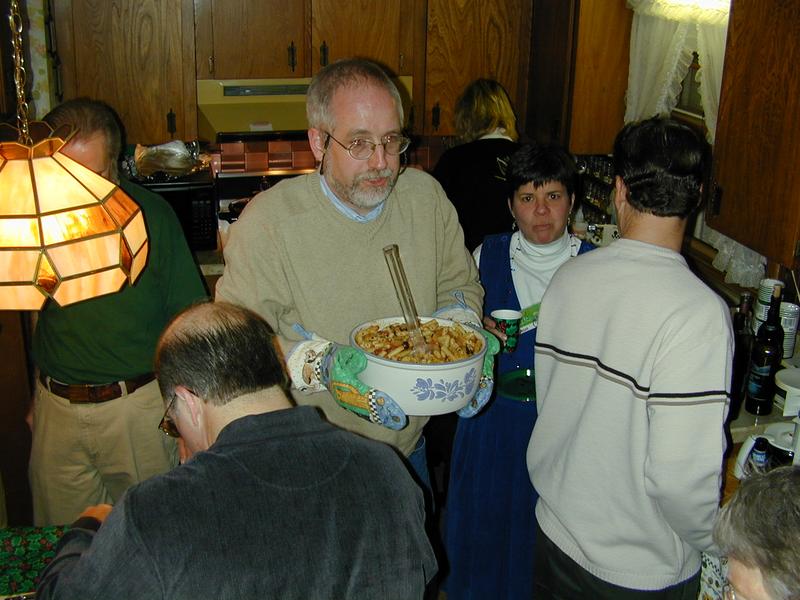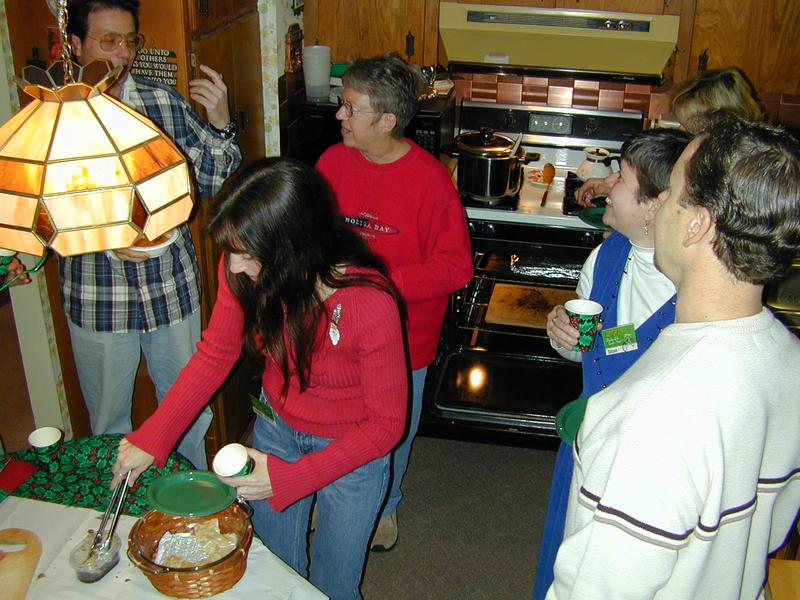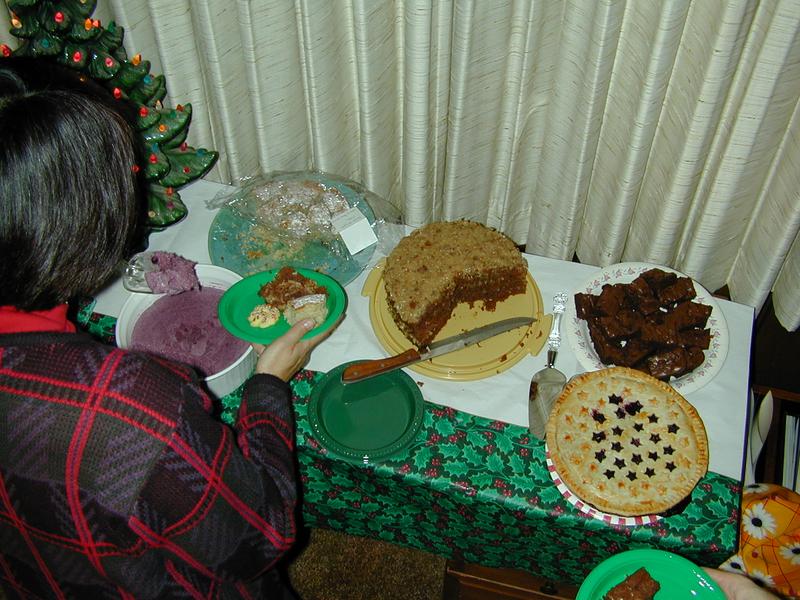 The slideshow...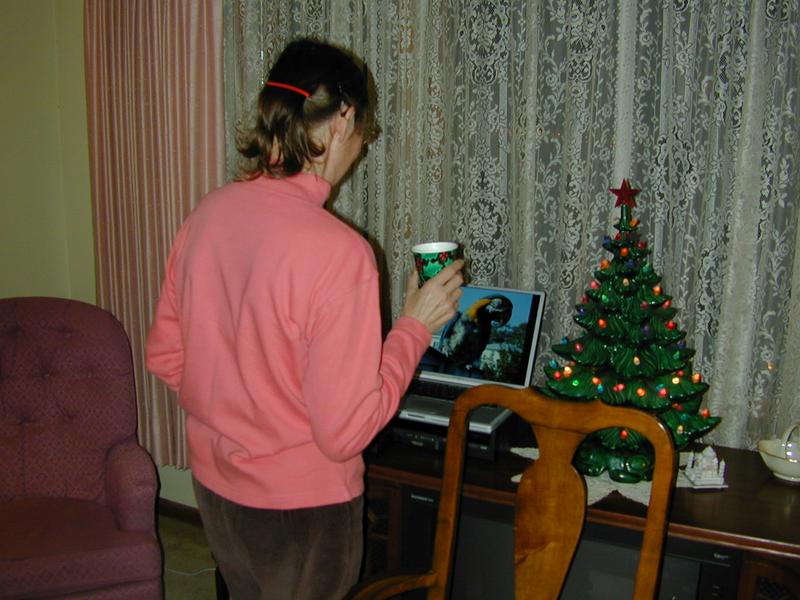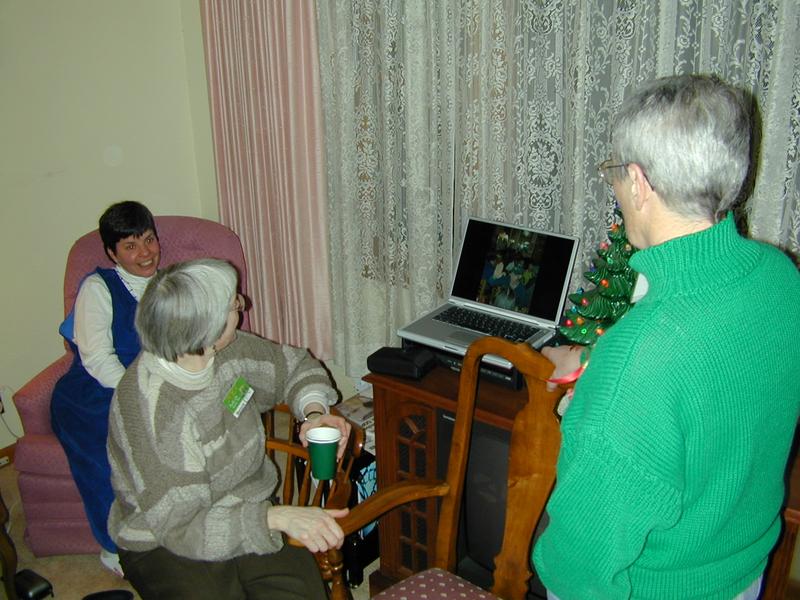 Hearty eating and gabbing.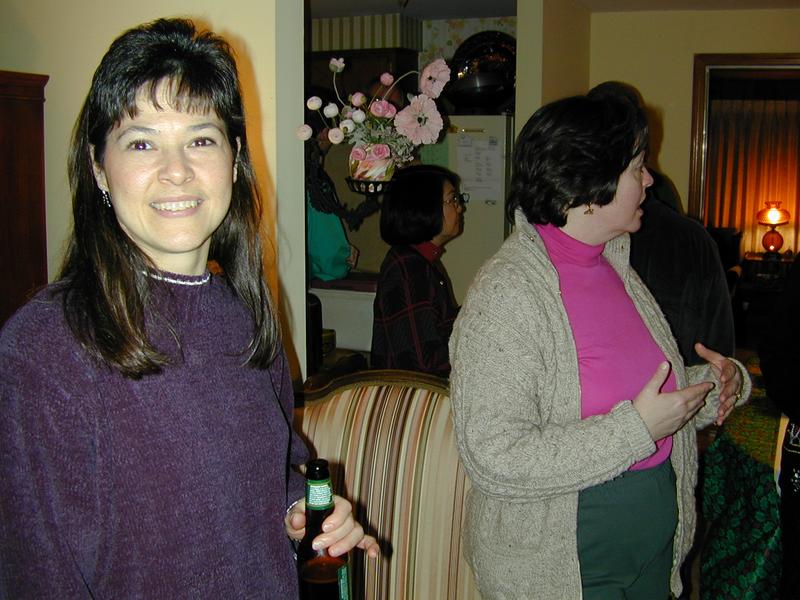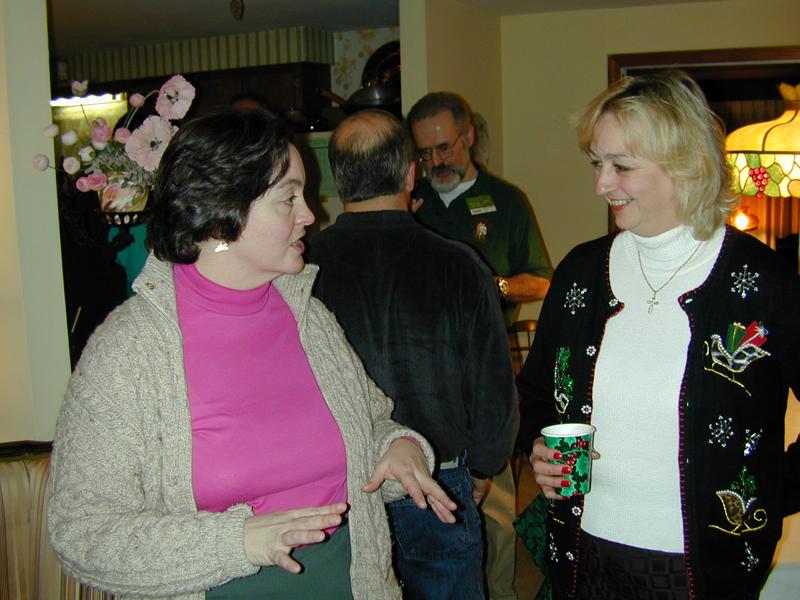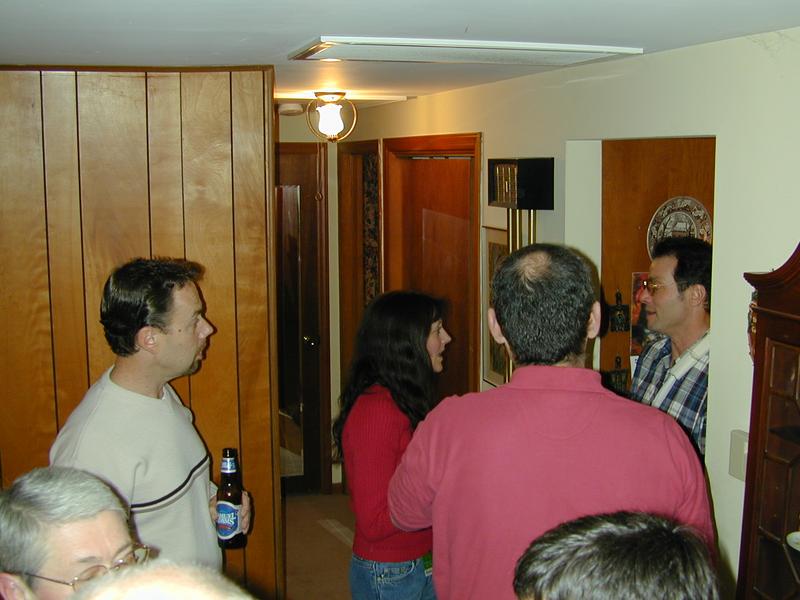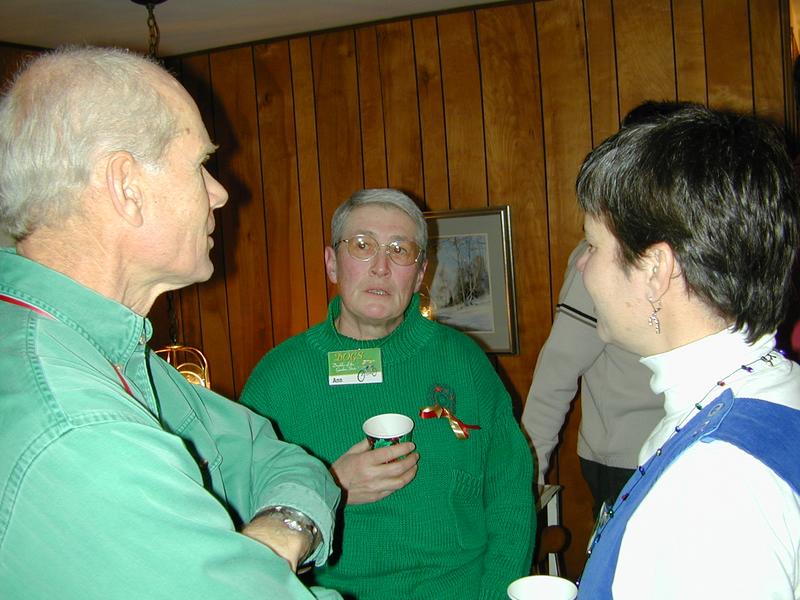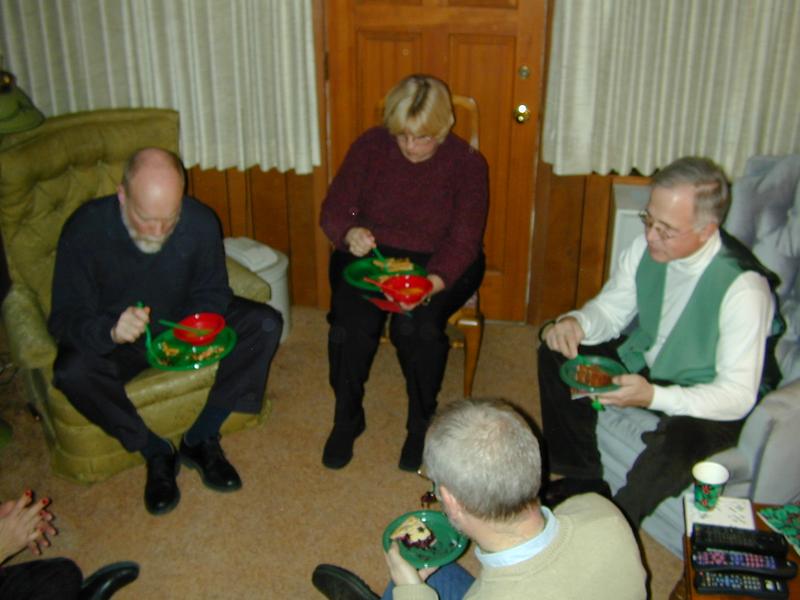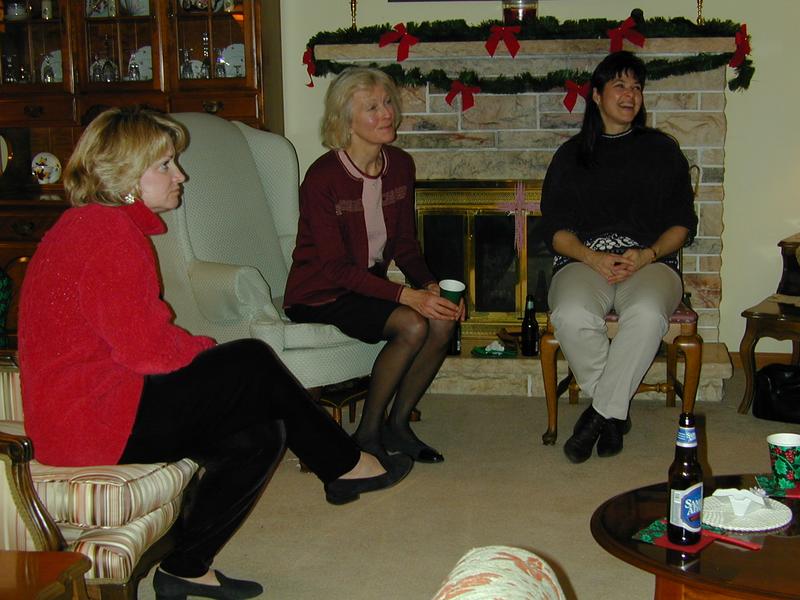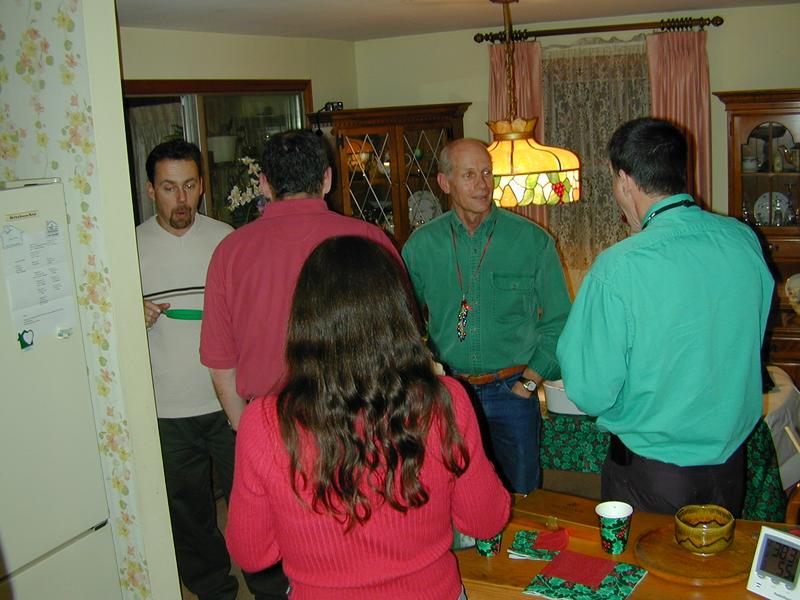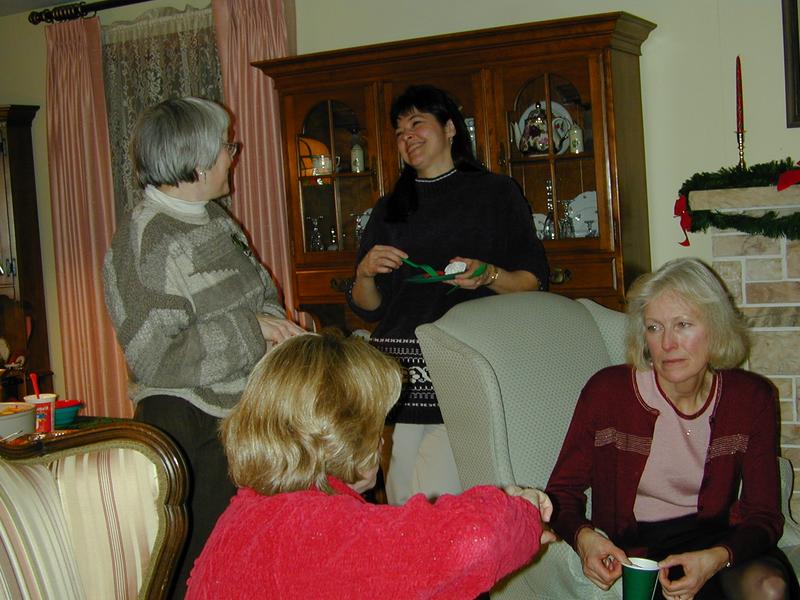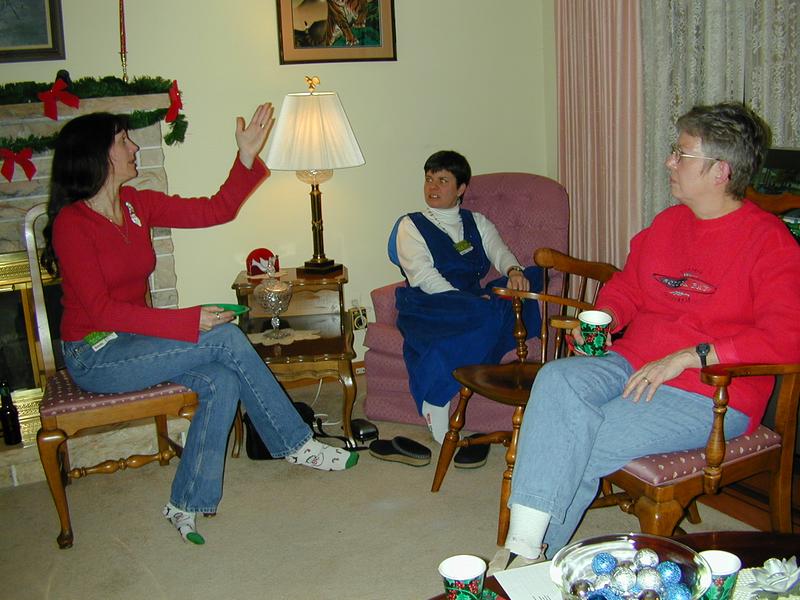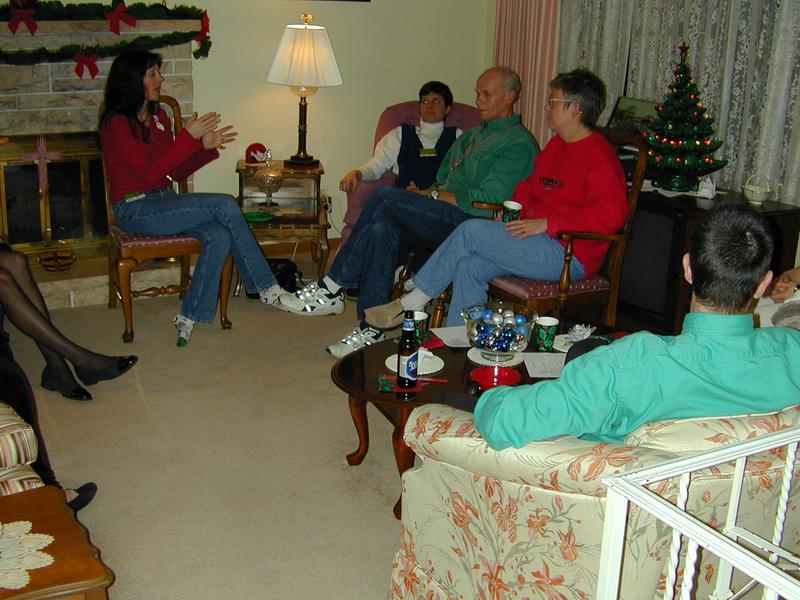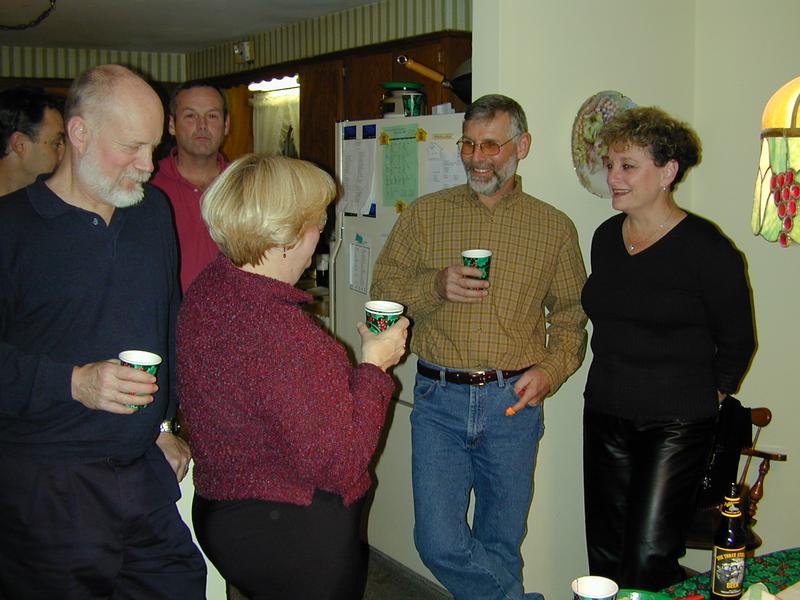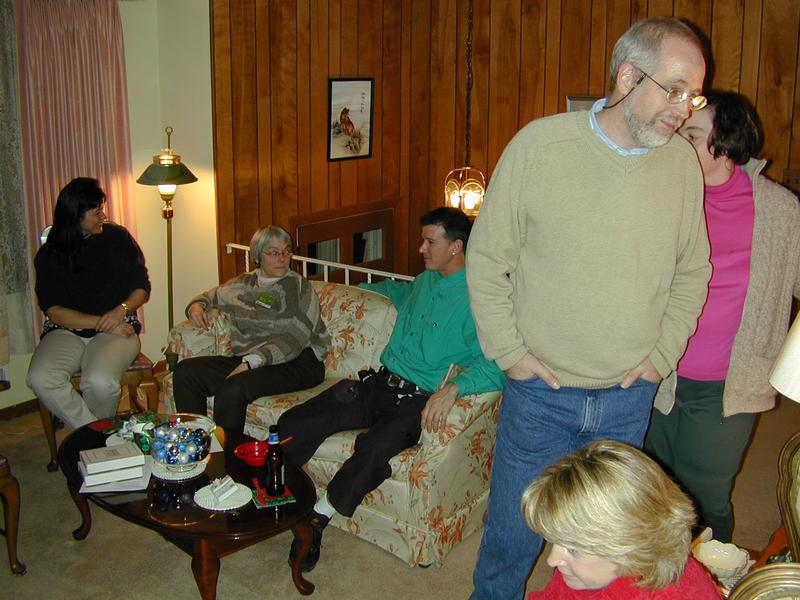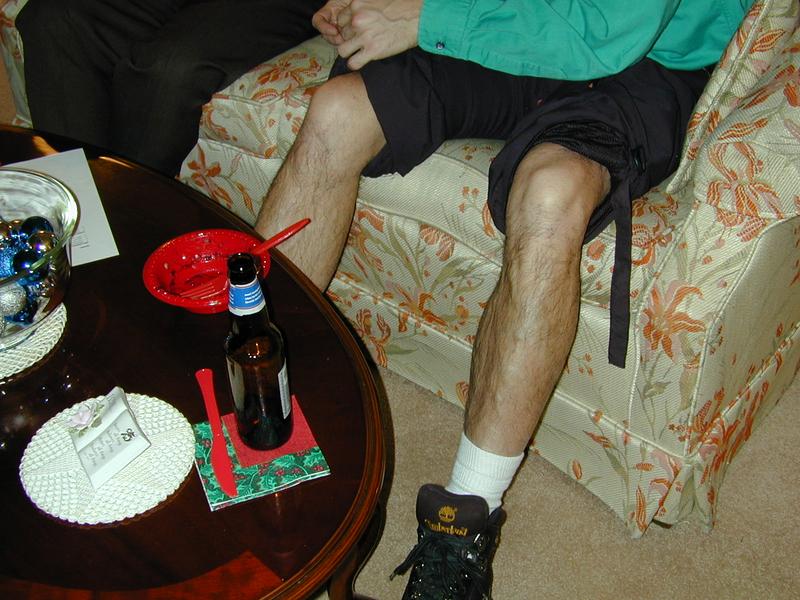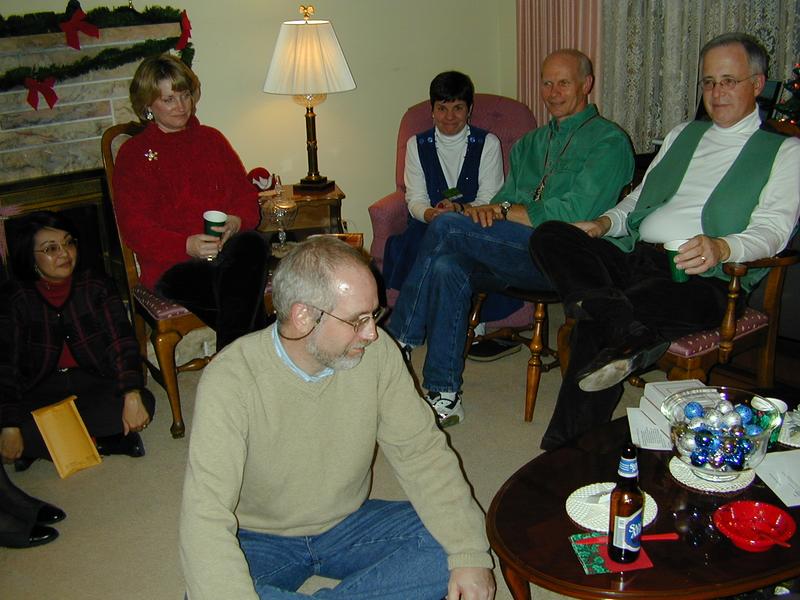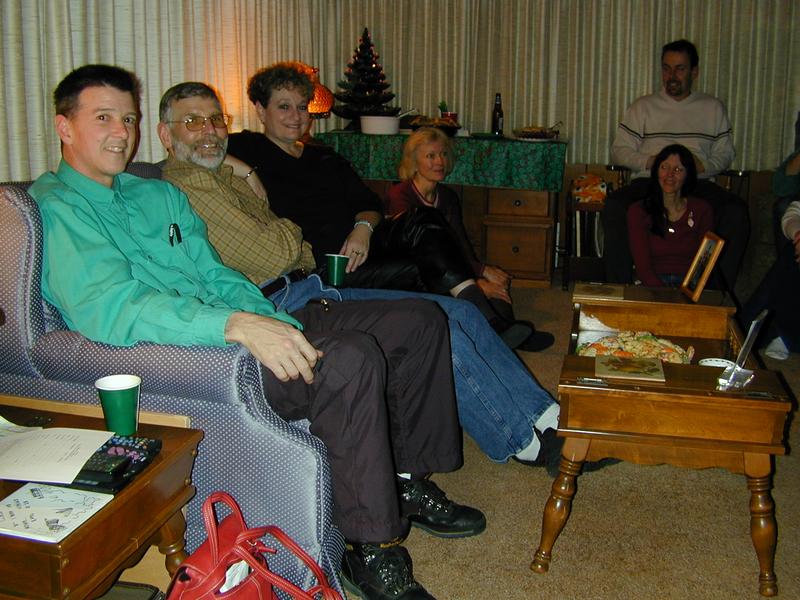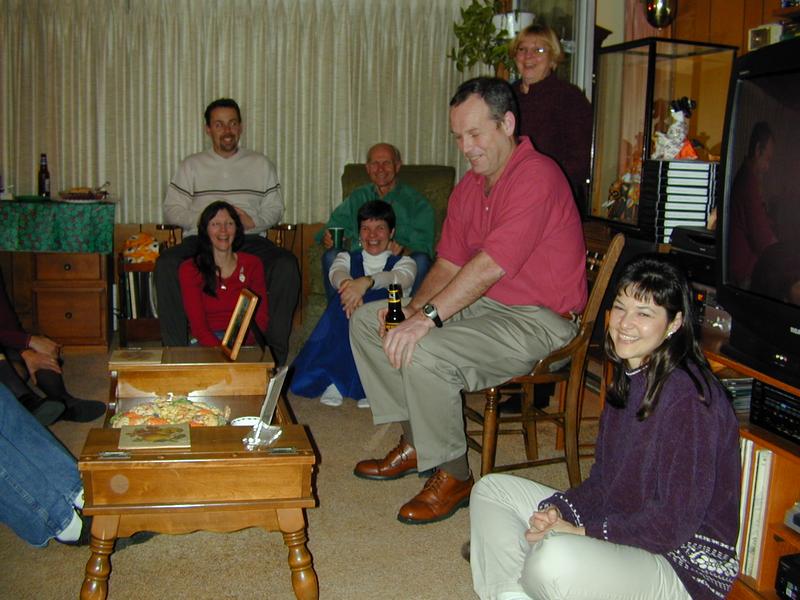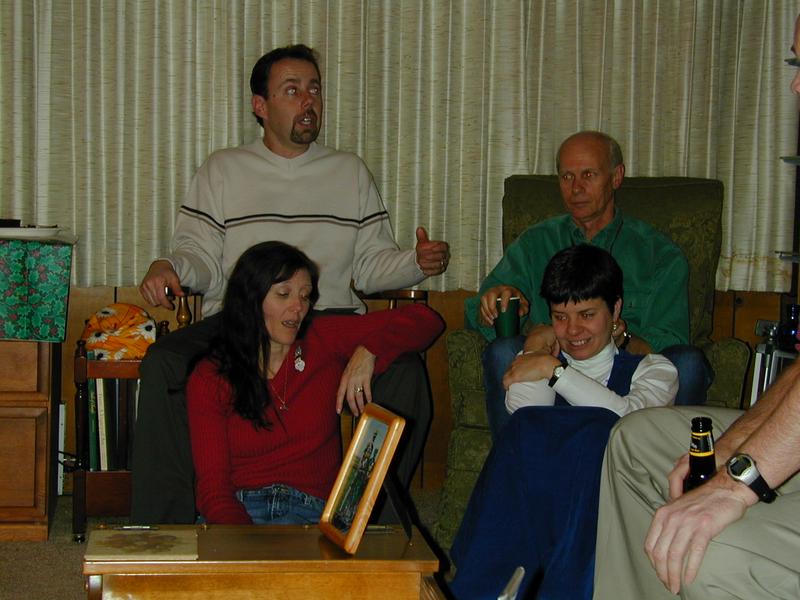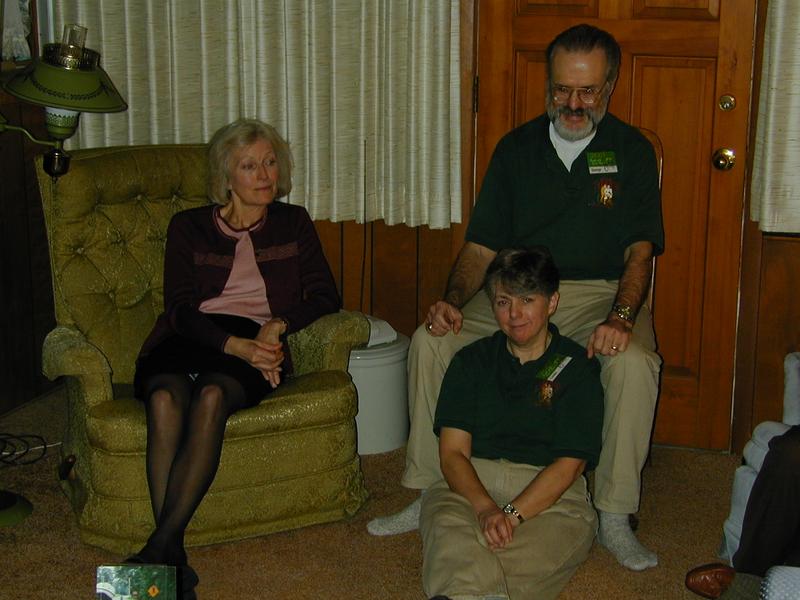 | | |
| --- | --- |
| Nice pants, Mark! Nice legs! | |
| Frequently photographing, seldom photographed... | |
| Molly and Muggles make a rare (sadly, out of focus) appearance. | |
The awards (and winners)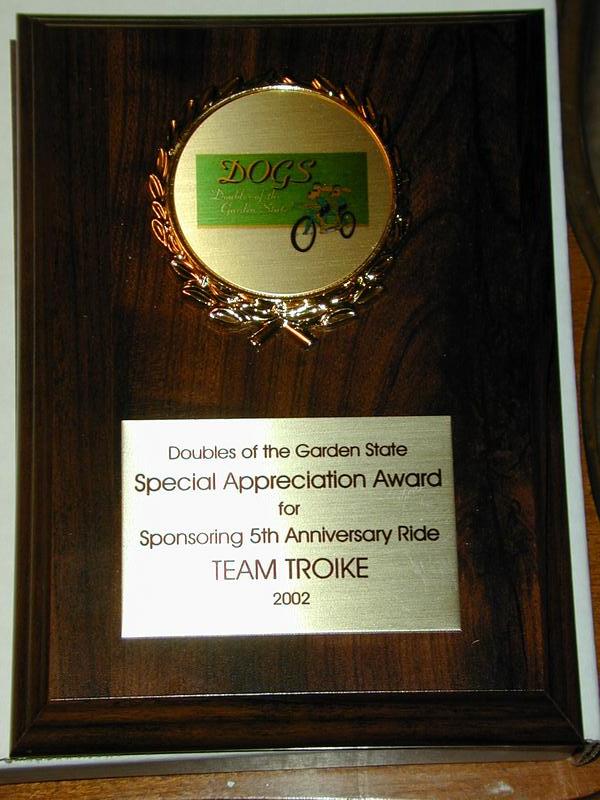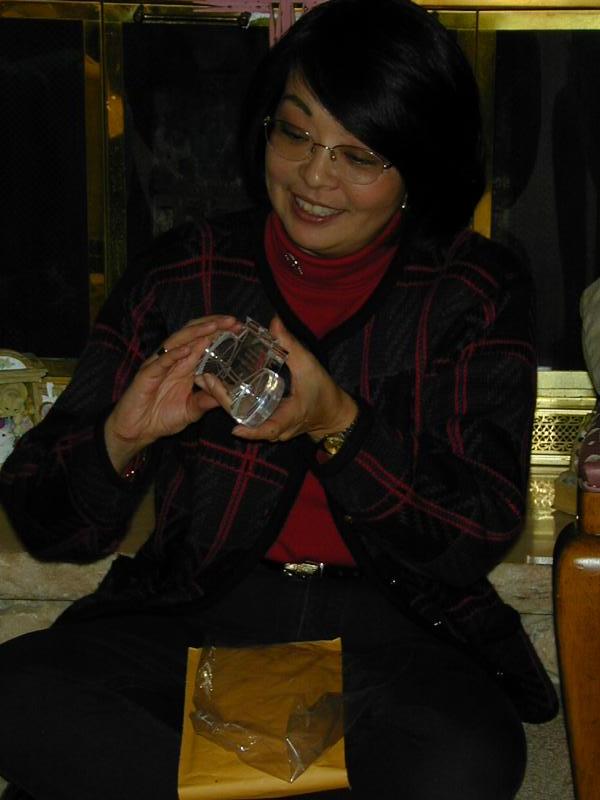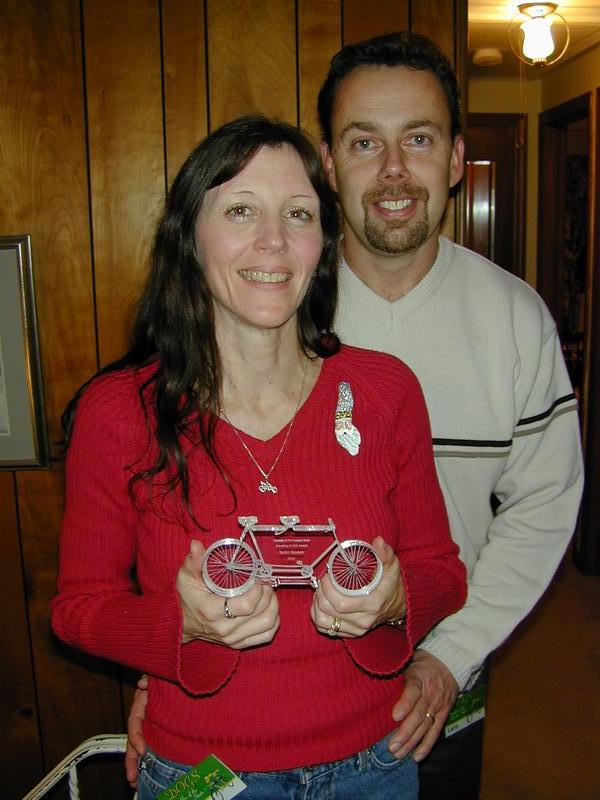 ---
---
Generated automagically on Mon Apr 14 17:07:53 US/Eastern 2003 from 021221.pho dated Mon Apr 14 17:04:52 US/Eastern 2003 by /home/dmk/perl/pho.pl, @(#)pho.pl 1.22.
Copyright © 2002, David M. Kristol