Ride the Pines
| | |
| --- | --- |
| Date | October 20, 2002 |
| Hosts | Mel and Barbara Kornbluh, Tandems East |
| Where | Pine Barrens vicinity |
| Who (else) | Twenty-eight teams total(!), including non-DOGS from Pennsylvania, Delaware, and New York. |
Route Slip [PDF], transcribed by Dave Kristol.
We swarmed together at the Acme on Rt. 9 in Tuckerton under gray skies and with chilly temperatures. It was like a reunion of some of Mel's two-wheeled progeny, come home to see daddy. As we left the parking lot, the dog pack formed a long line down Rt. 9, but eventually we spread out into groups. The terrain was flat, as advertised, and the lightly trafficked roads were in good condition, making for pleasant tandem cruising.
At the half-way point at Batsto Village, we were treated to lots of goodies, courtesy of Tandems East. Although there was a country fair going on at the park, we segregated ourselves away from the respectable folk and had an end of the parking lot to ourselves.
At the end of the ride, we assembled at Naples Pizza, in the same shopping center. Once again Tandems East treated us, and the Naples Pizza staff did an outstanding job of keeping food in front of the hungry dogs' faces.
A side-effect of the great turn-out was that DOGS gained several new member teams. (Welcome!) And Team Wells was able to sell quite a few of their inventory of DOGS jerseys.
The pack assembles to begin the ride.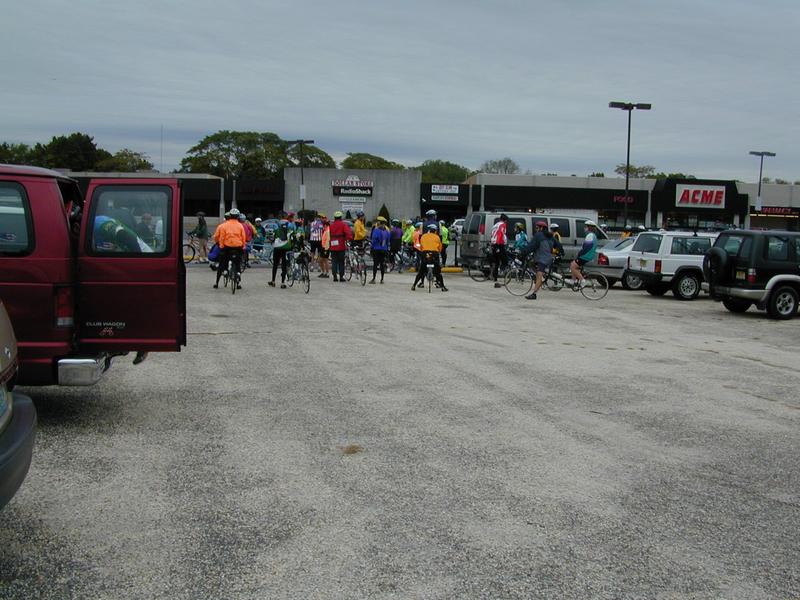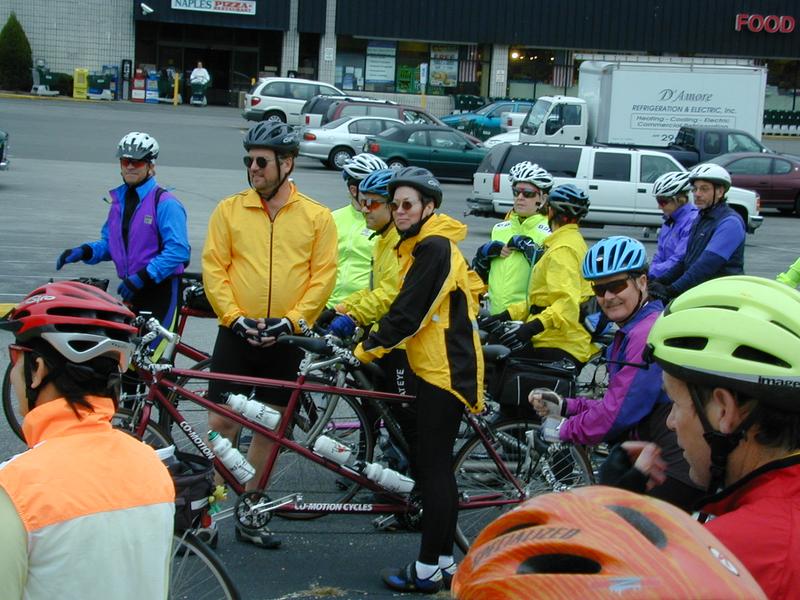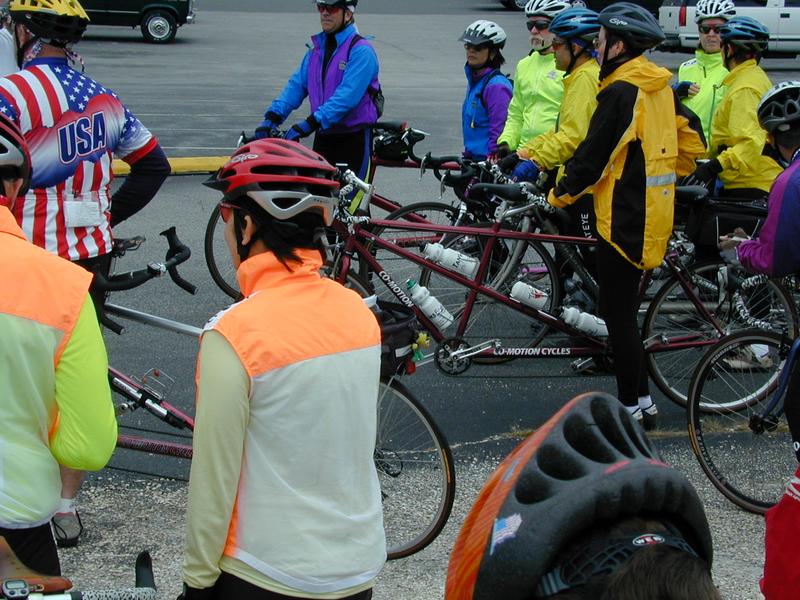 Snacks at Batsto Village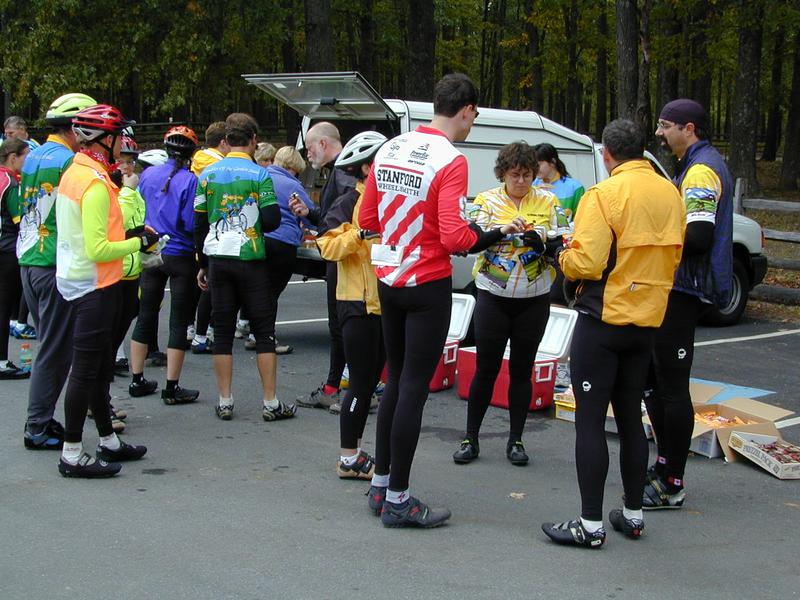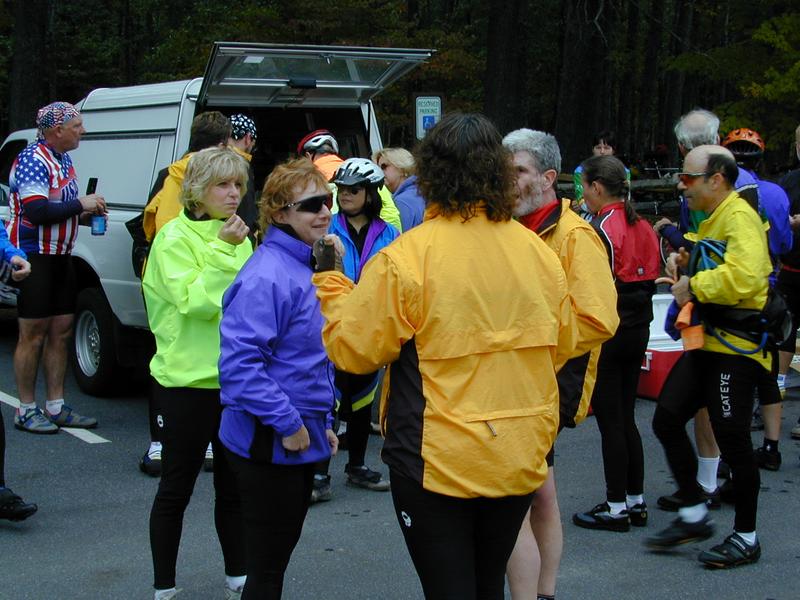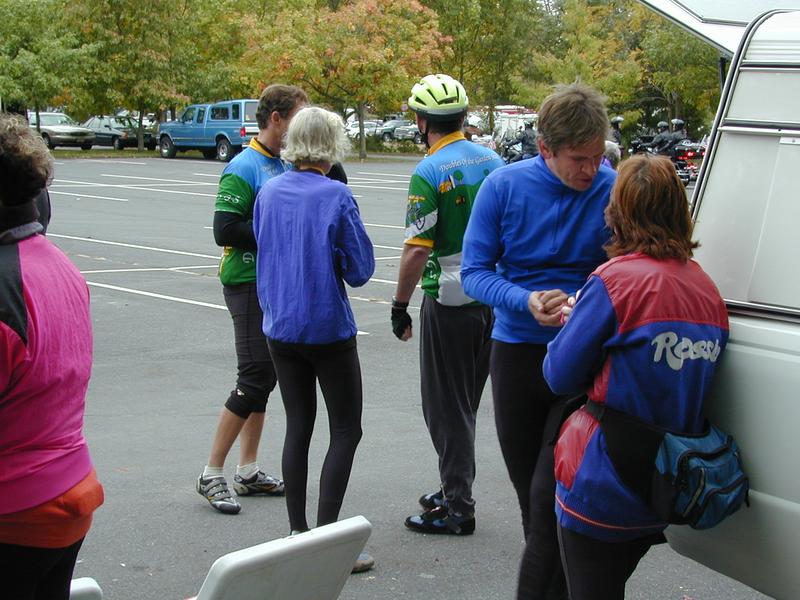 Seeing Double (of the Garden State?)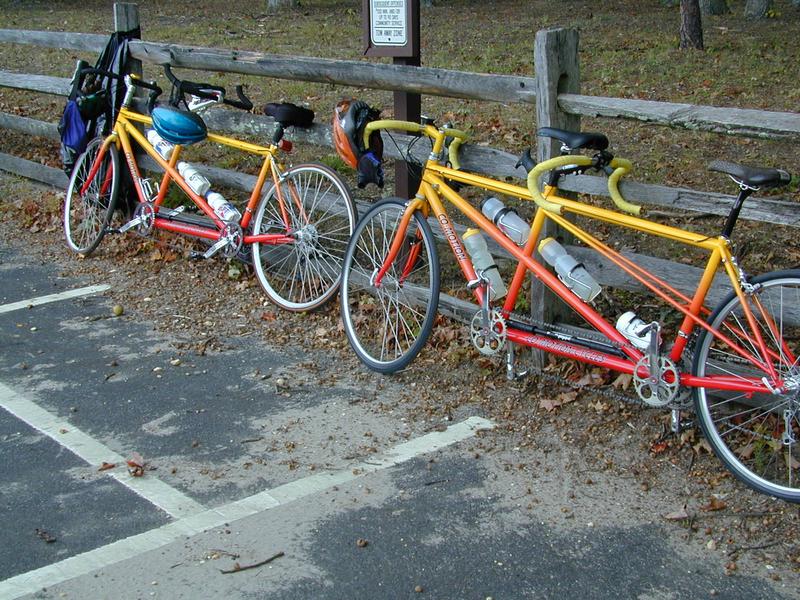 On the road...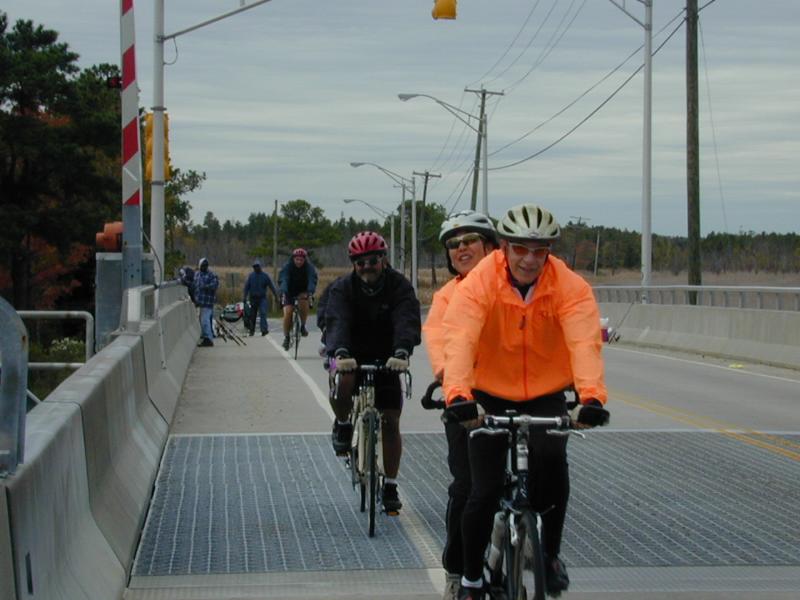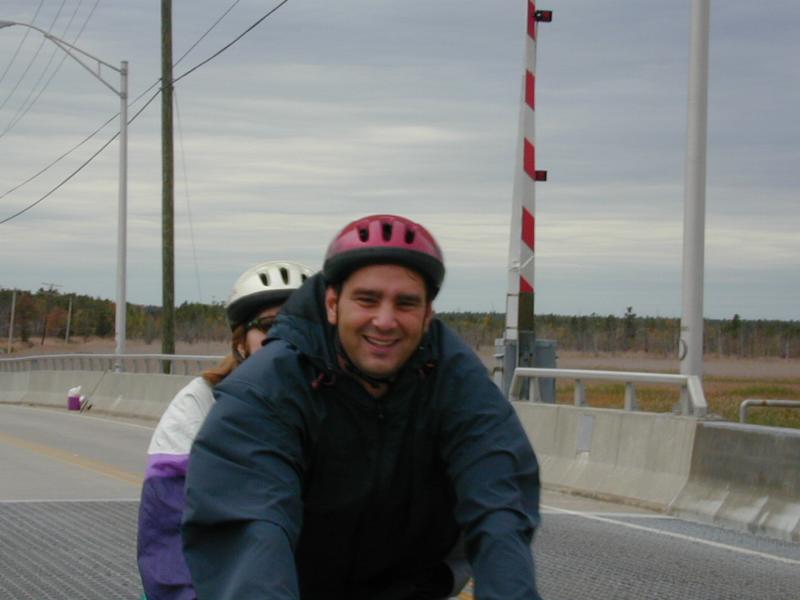 At the trough...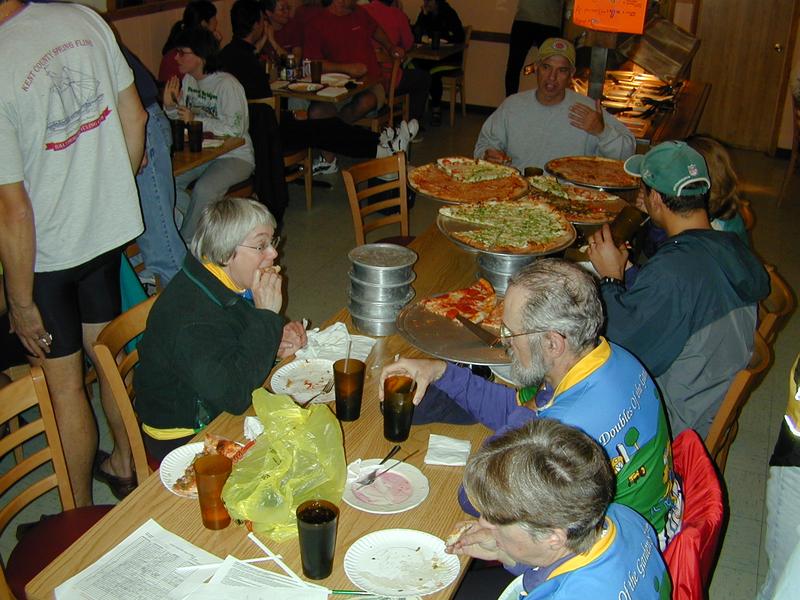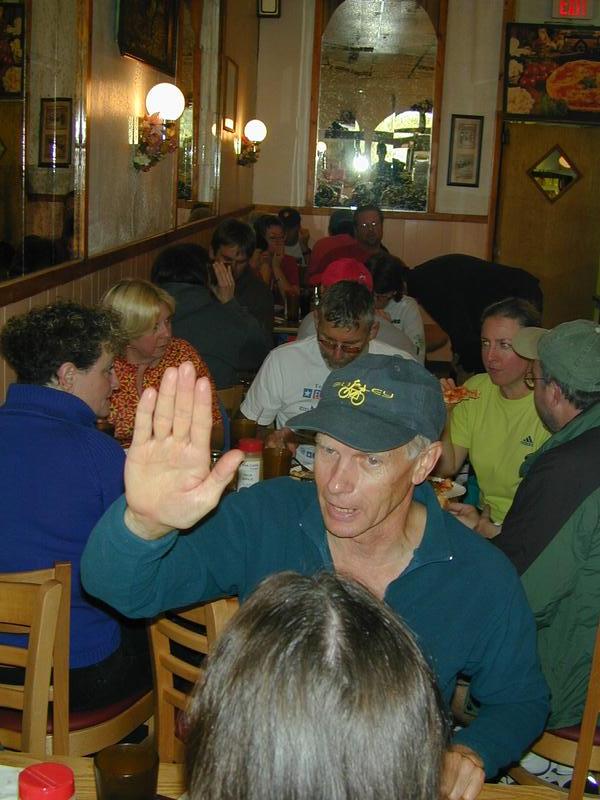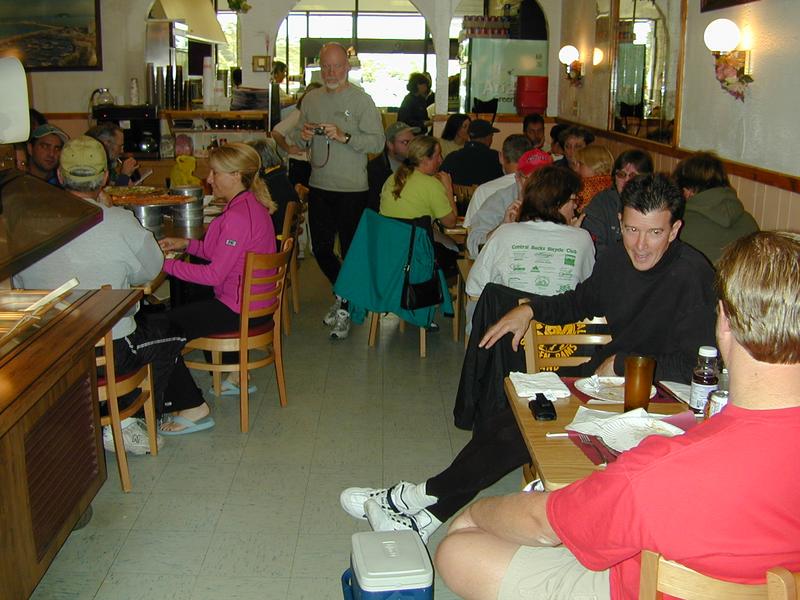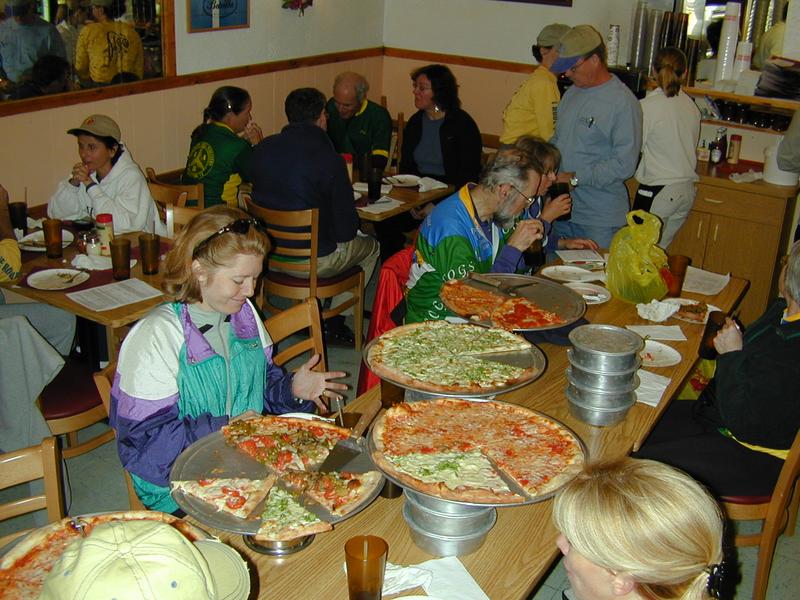 Name these DOGS!
Please send email to webmaster@d-o-g-s.org and identify yourself, or a friend. I'm lousy at remembering names (and apologize for same). Once I have the names that go with the picture, I will move the picture to the DOGS Pound page.
---
---
Generated automagically on Mon Apr 14 17:07:52 US/Eastern 2003 from 021020.pho dated Mon Apr 14 17:05:21 US/Eastern 2003 by /home/dmk/perl/pho.pl, @(#)pho.pl 1.22.
Copyright © 2002, David M. Kristol