DouBLeS DOGS Hill and Dale Scale and Sail
September 14, 2002
Hosts: Brenda and Larry Isherwood, Susan Nicolich, Dave Snope
Where: South from Succasunna through eastern Somerset and Morris Counties
Who (else): Marji Brandriss and Dave Kristol, Deb and Alan Cudworth, Bonnie and Rob Geisler, Claire Hamanaka and Walt Willard, Linda and George Wells

We assembled at Brenda's and Larry's house for a day of riding under blue skies through the local hills. Linda and George got a headstart, having tried the route a week earlier and fearing they would be serious stragglers. They thought the rest of us would catch up. Ha!

Brenda and Larry are to be commended for truth in advertising. They said the ride was "hilly." Indeed! But we all made it. And Linda and George had to cool their heels at the Isherwoods for 45 minutes until everyone else finished the ride. (Download the route slip.)

Afterwards we had lots of great food, as always, hosted, in part, by Teddy.

Oh, and nice green shorts, Dave (S)!
Gee, there are some big leaves in the Isherwoods' yard!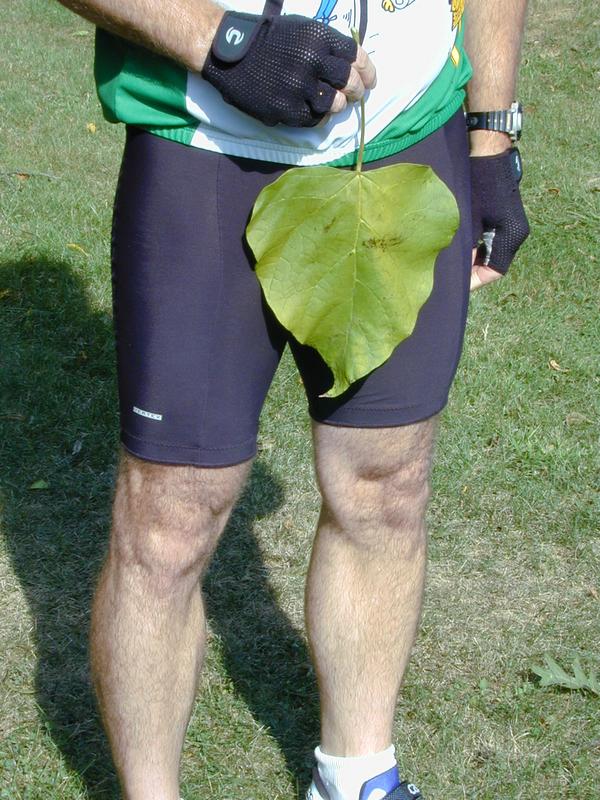 A stop at the top of Jacob's Ladder to admire a northern Tara under construction (and to use the PortaPotty)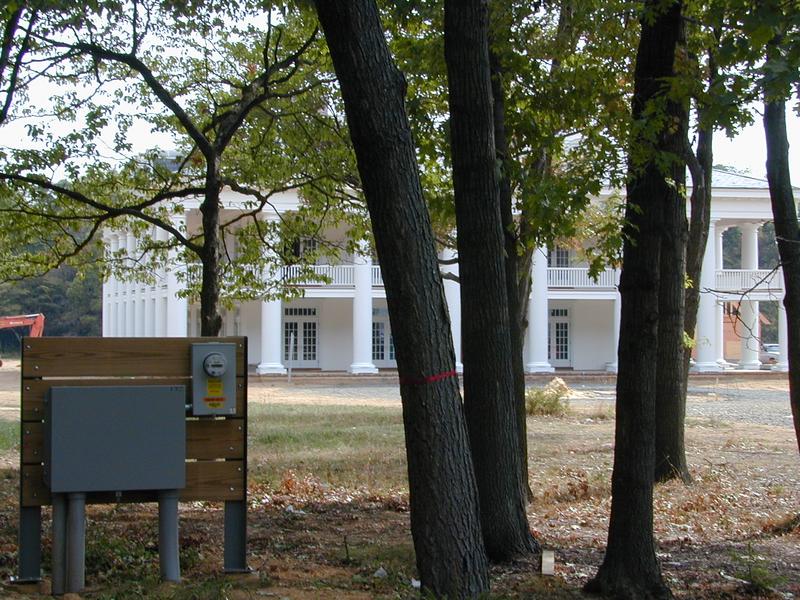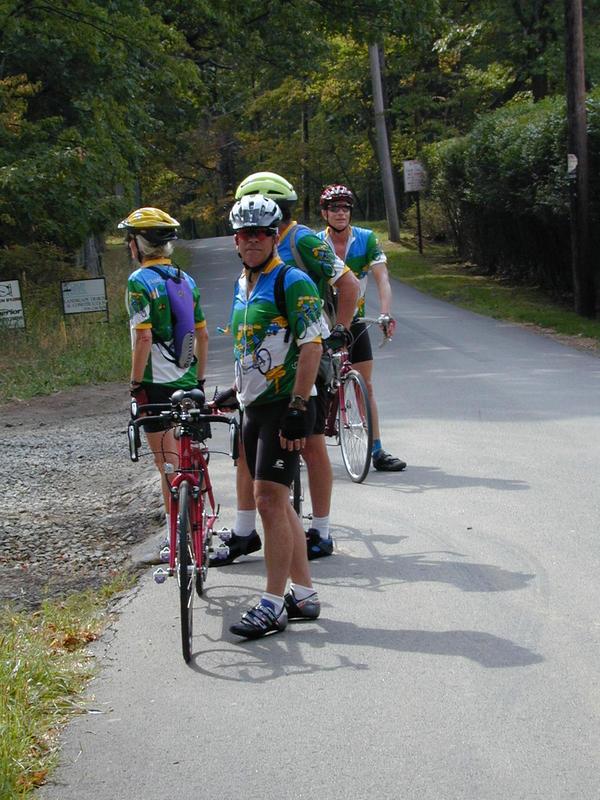 Another stop to catch our breath just outside Mendham, after ascending on Horizon -- at a graveyard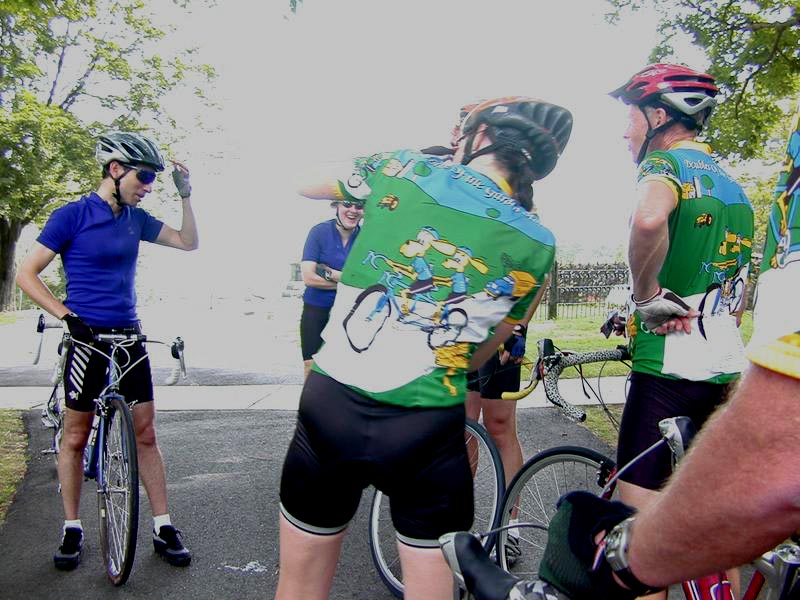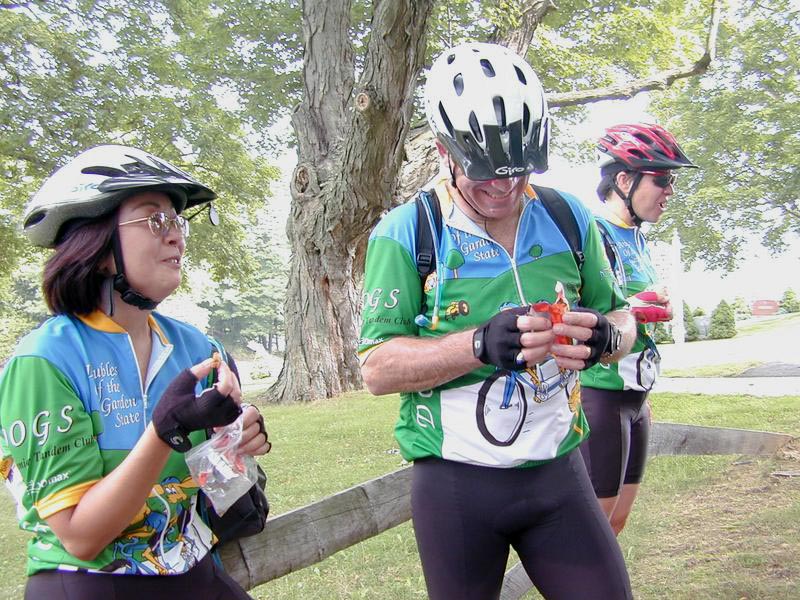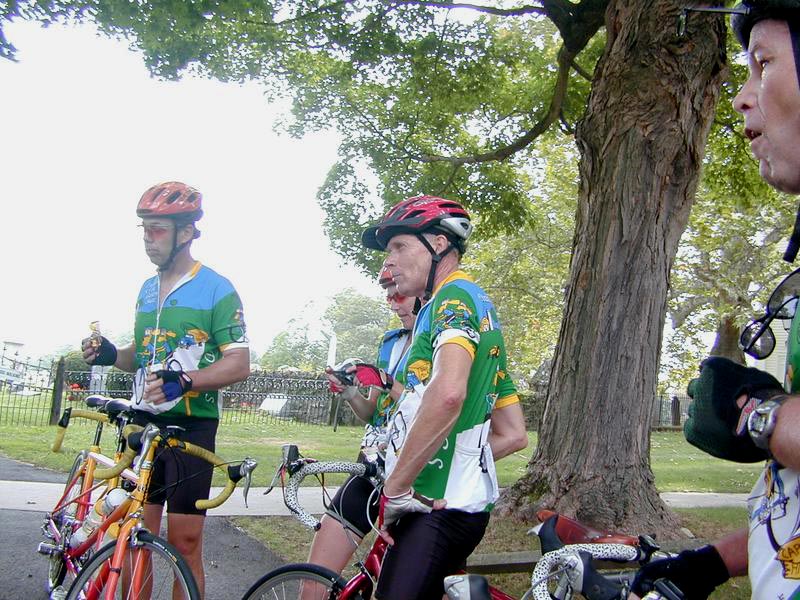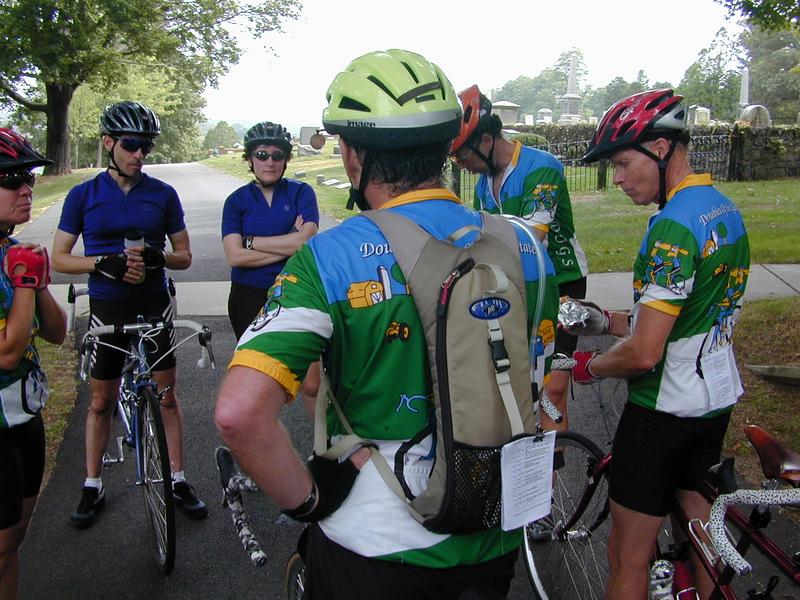 Ah, time for food. Gotta move the food near where people will sit.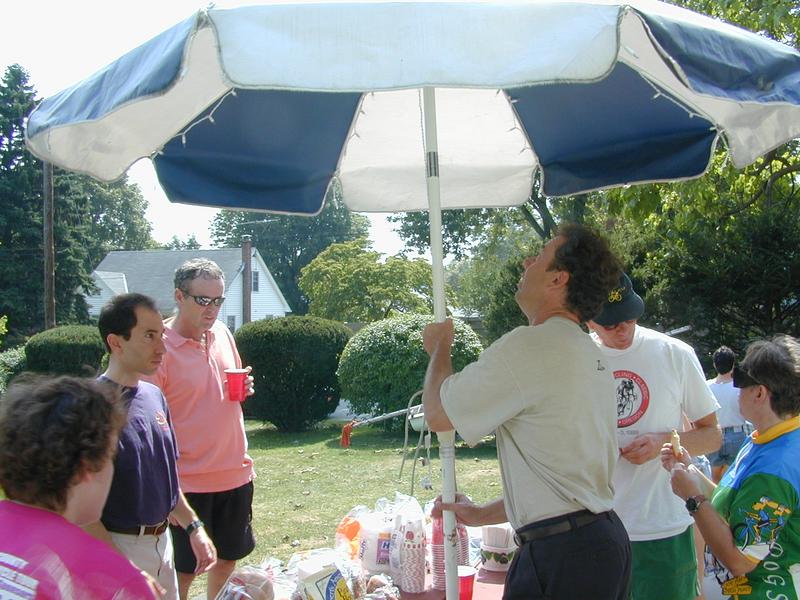 Prime DOGs activity: if not biking, then sitting and eating.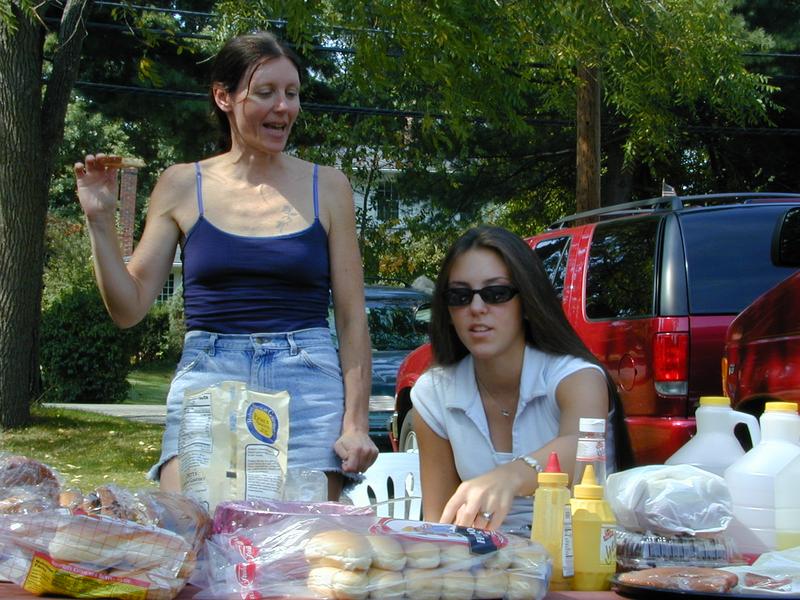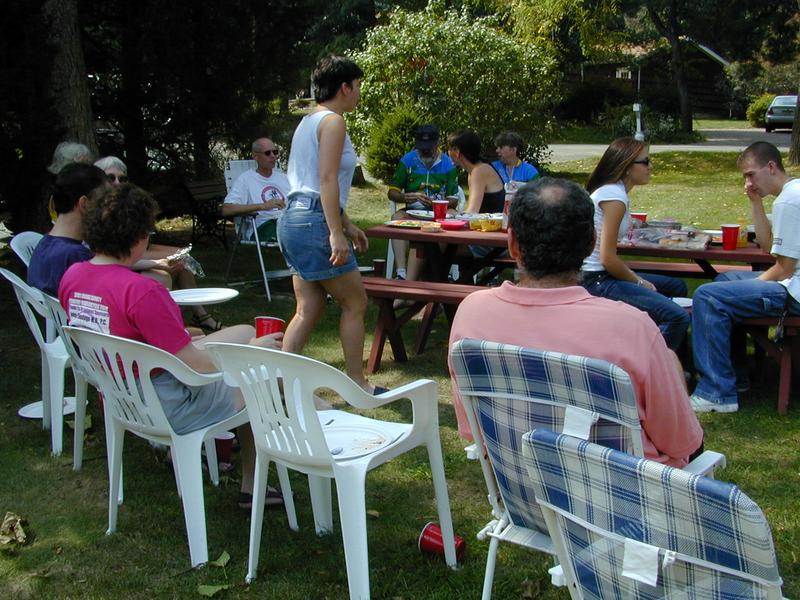 Aptly named wine for the occasion.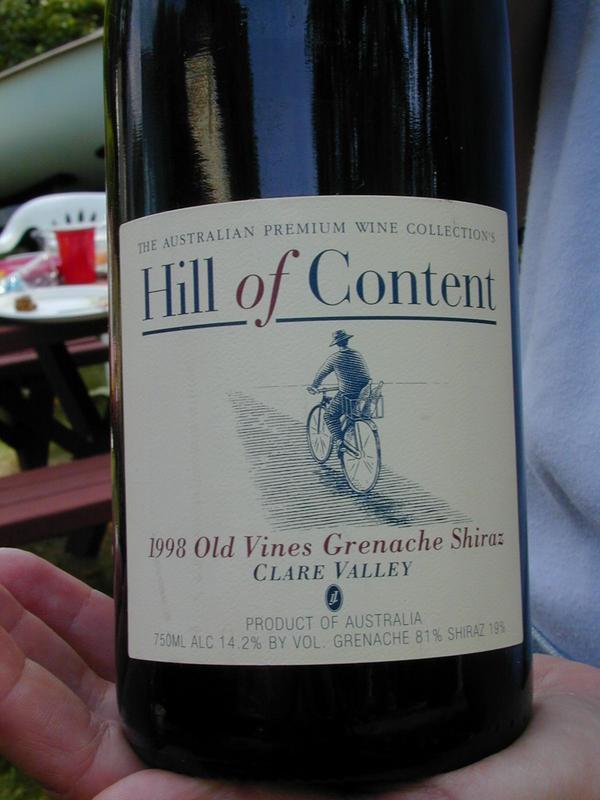 Our other host, Teddy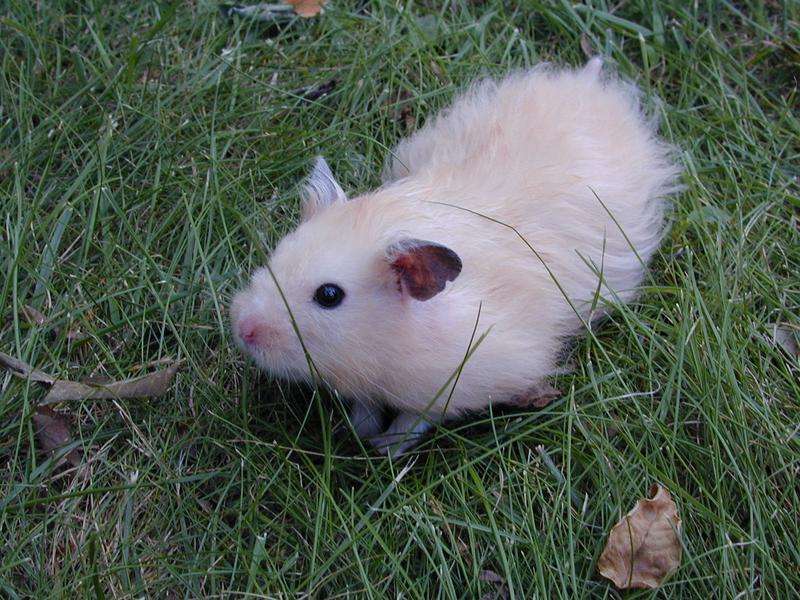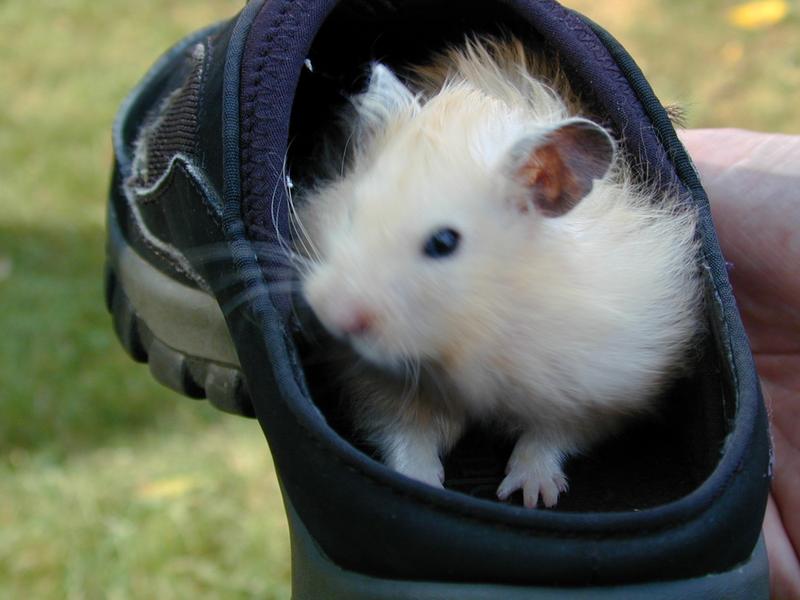 ---
Brenda's photos:
Some goodies to get us going.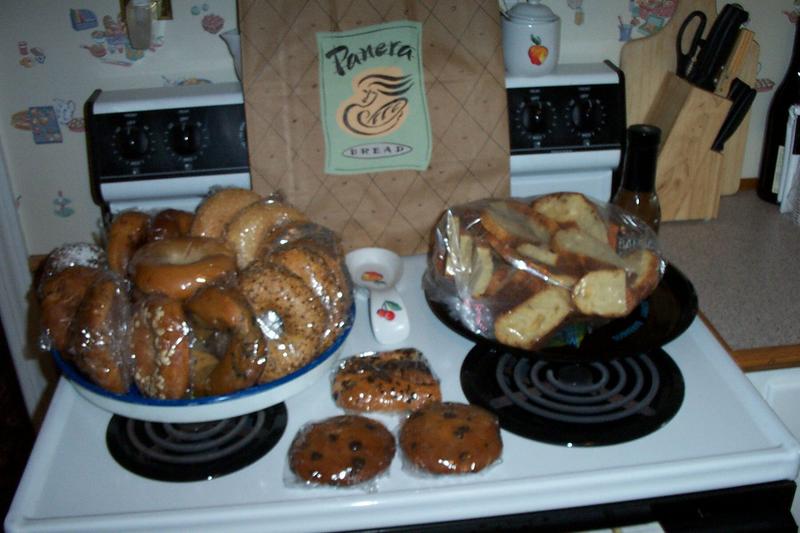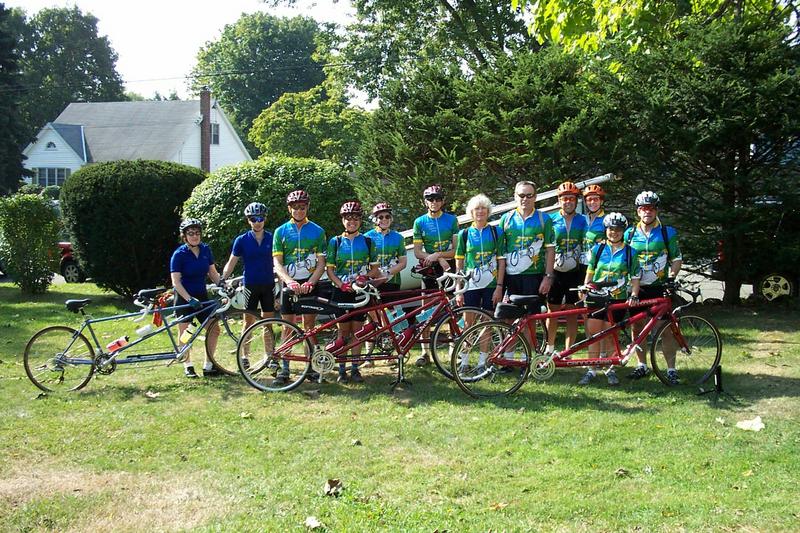 A lucky ladybug (can you spot it?)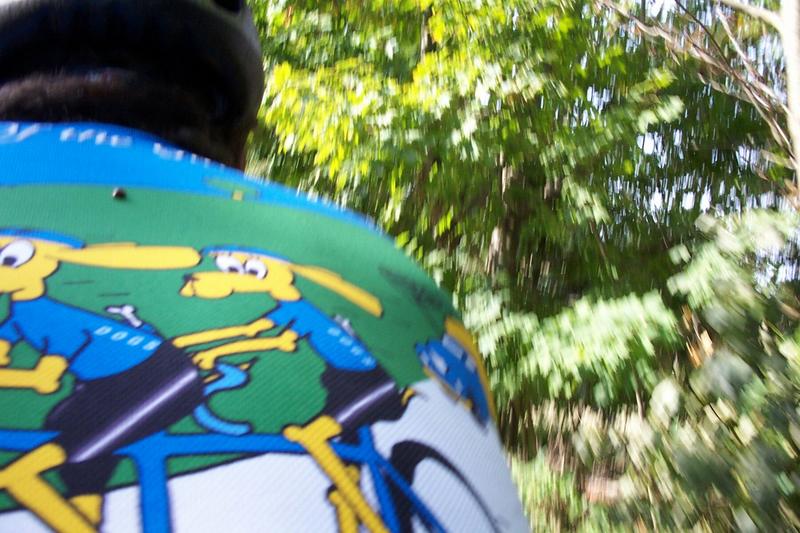 Hey, we're cruisin'!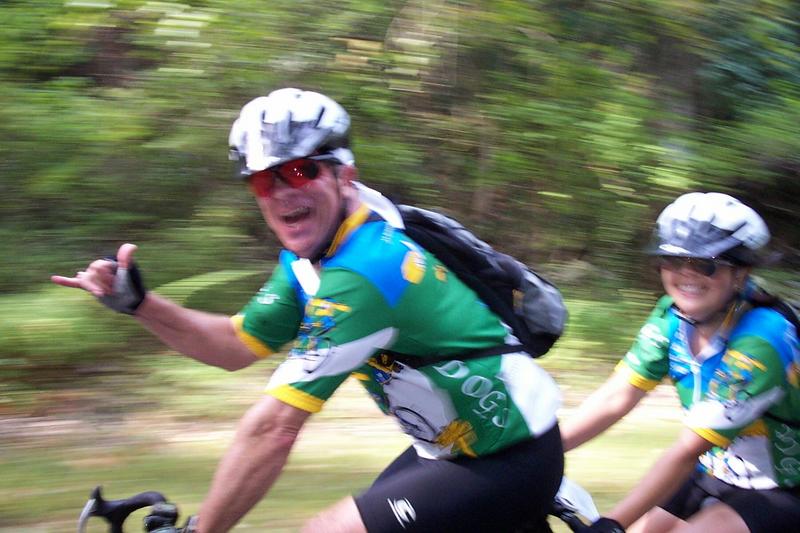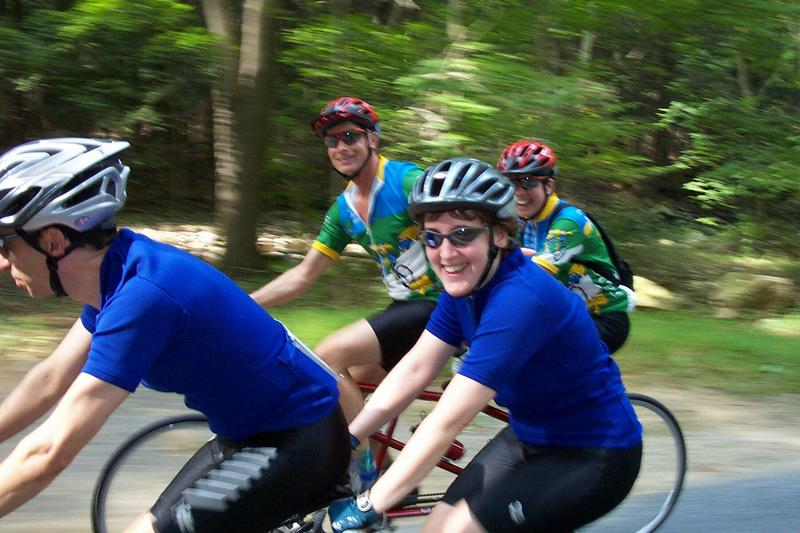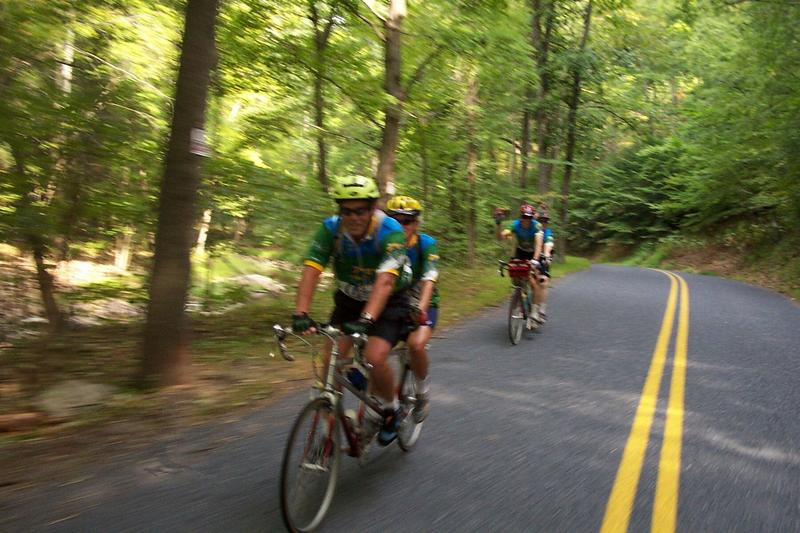 Oops, not so fast.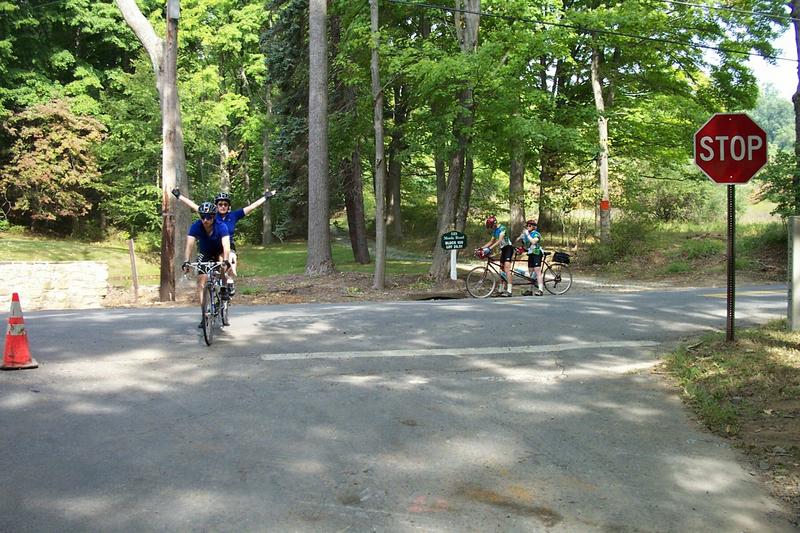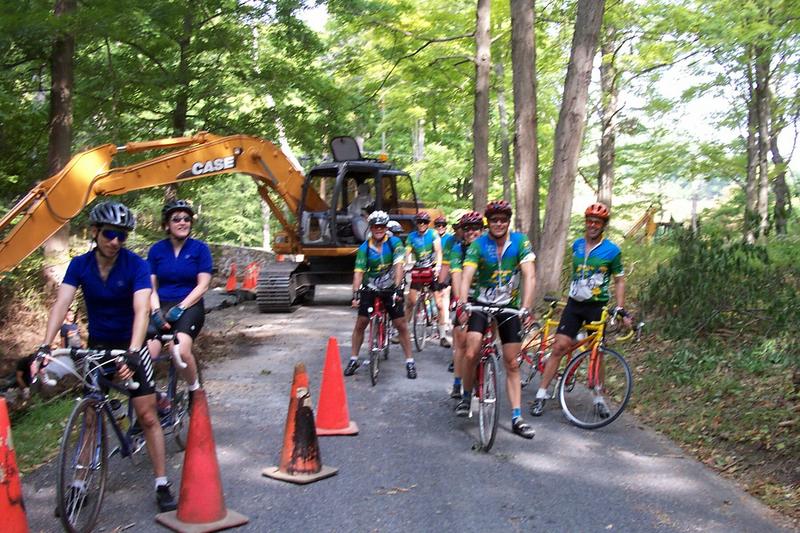 More country cruising.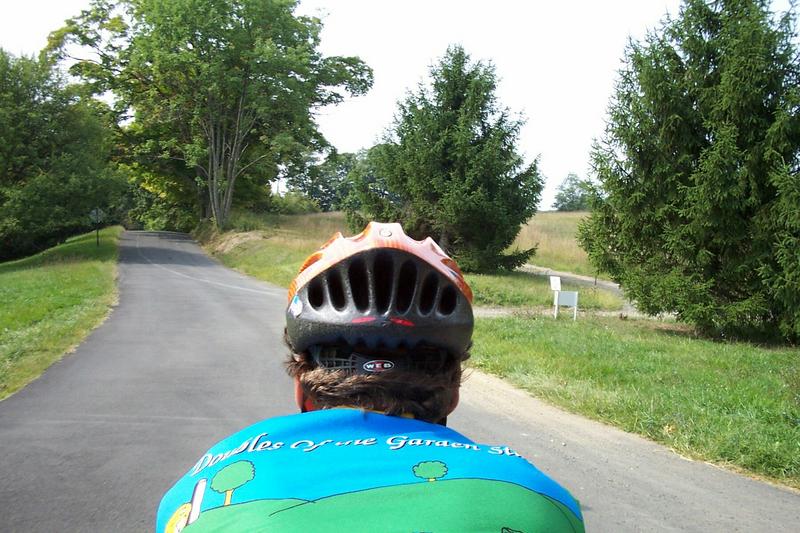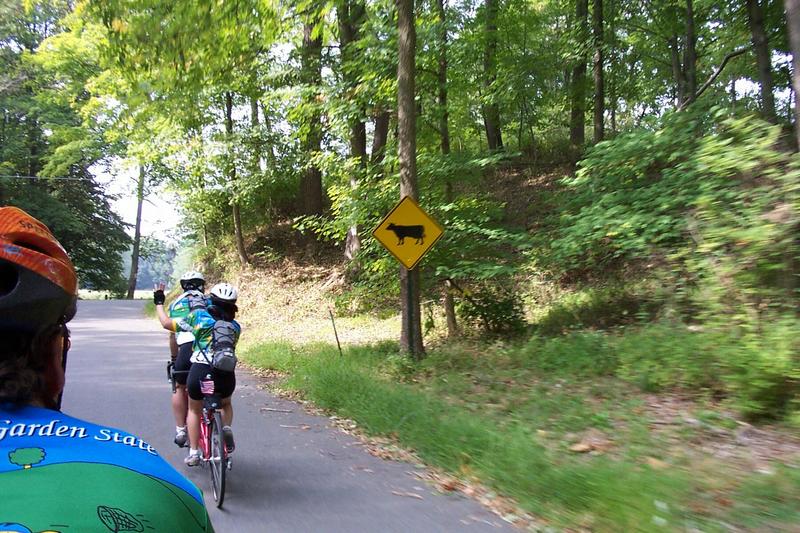 Lake Rd., Ravine Lake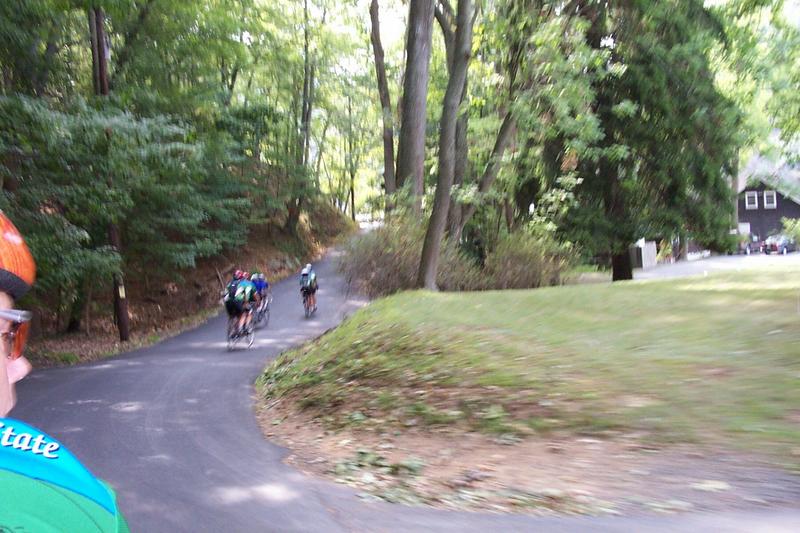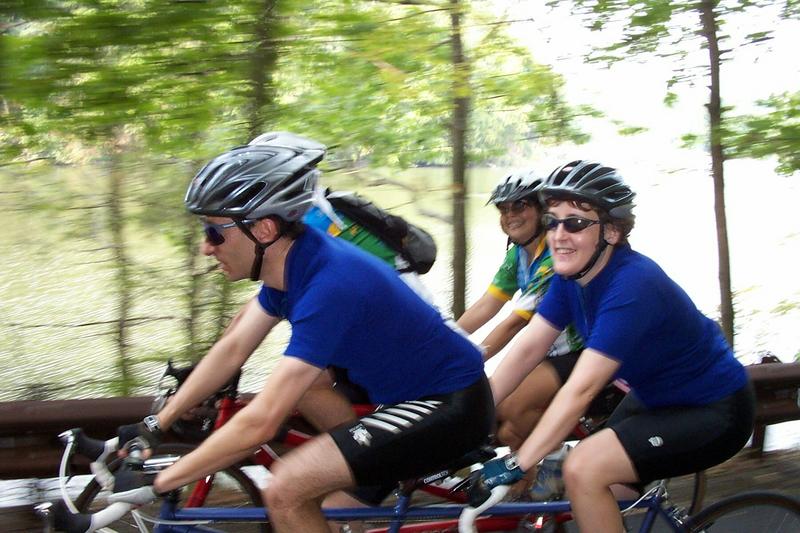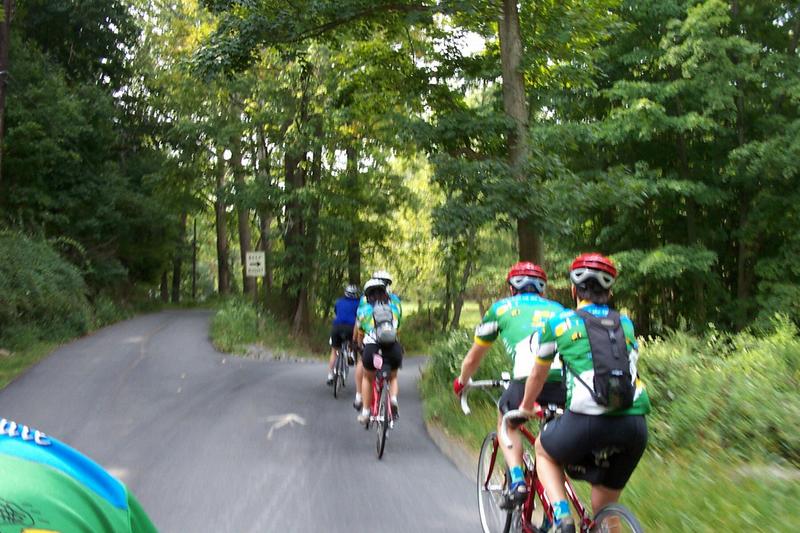 We are climbing Jacob's Ladder, we are climbing...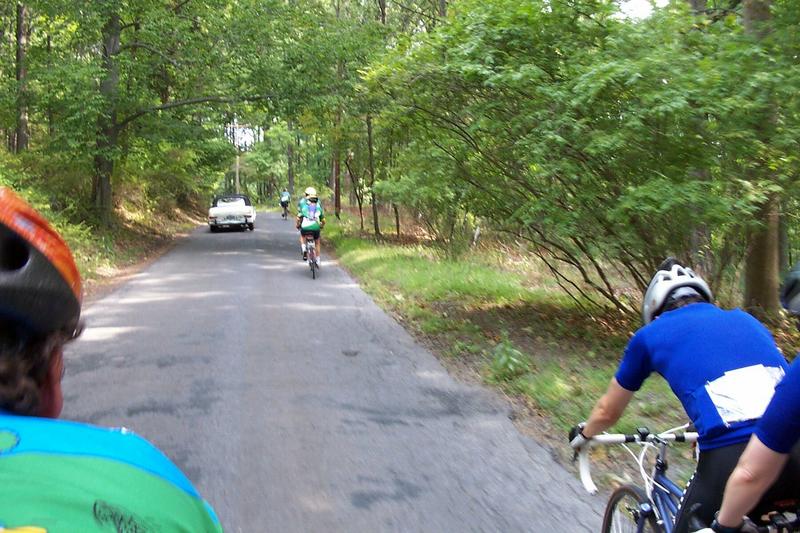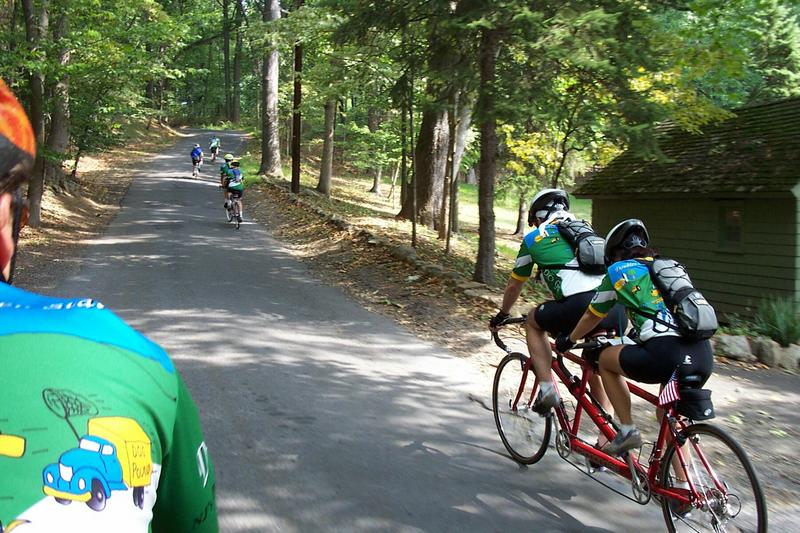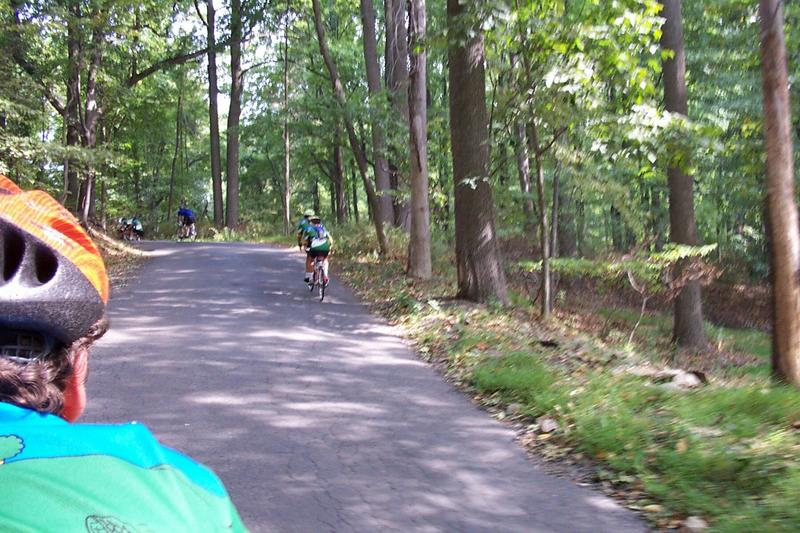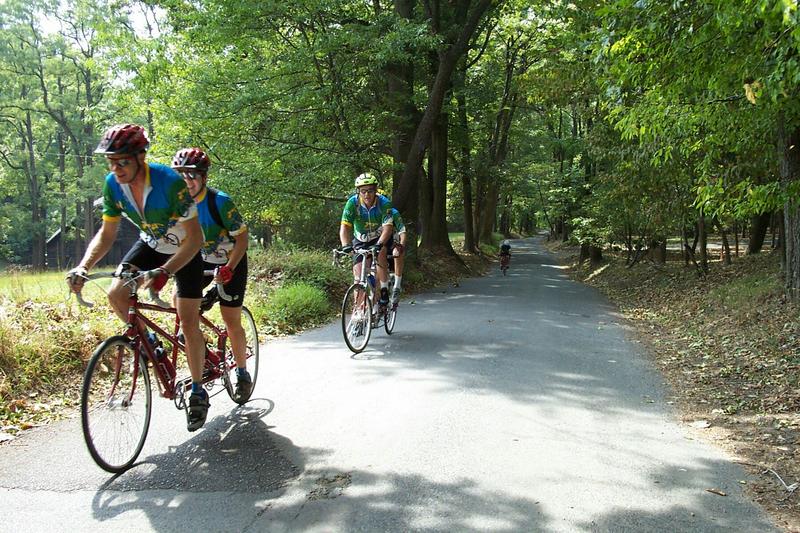 | | |
| --- | --- |
| A potty break -- at the DOGS clubhouse. (One can dream...) | |
| Thanks for the picture, Claire. | |
| No sweat, you say, Rob? | |
| Claire and Walt maxed out at 52mph | |
Now the "eat" part of "ride to eat".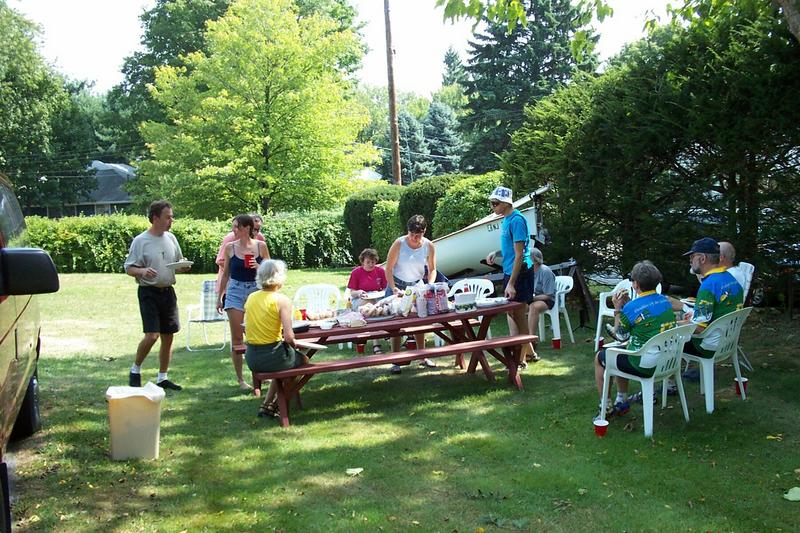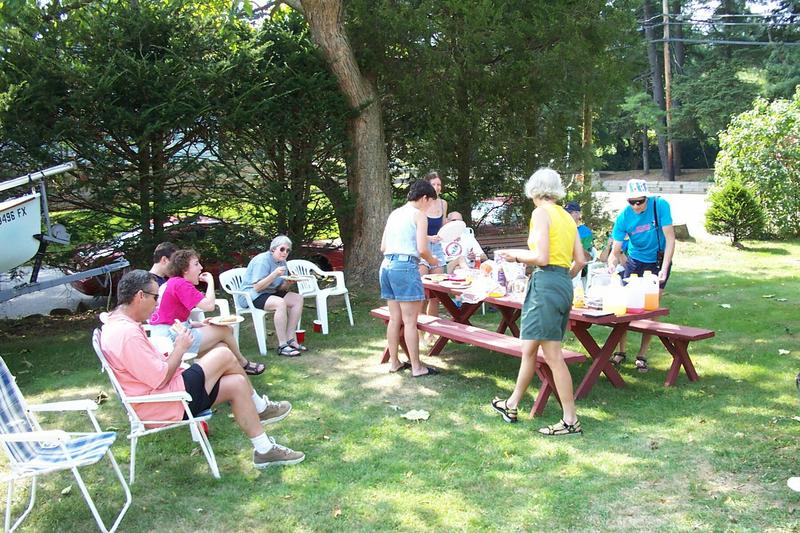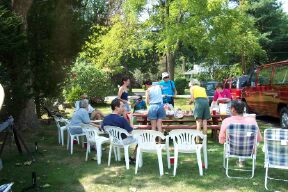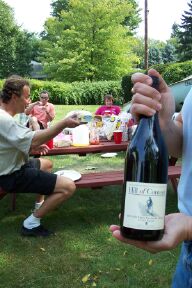 ---
---
Generated automagically on Mon Apr 14 17:07:52 US/Eastern 2003 from 020914.pho dated Mon Apr 14 17:05:32 US/Eastern 2003 by /home/dmk/perl/pho.pl, @(#)pho.pl 1.22.
Copyright © 2002, Dave Kristol