Sussex County from Kittatinny Valley State Park
September 7, 2002
Hosts: Jane and Paul Fialcowitz
Where: Kittatinny Valley State Park, Andover
Who (else): Pam and Alan Berstrom, Helen and Bob Bird, Marji Brandriss and Dave Kristol, Deb and Alan Cudworth, Claire Hamanaka and Walt Willard, Brenda and Larry Isherwood, Linda and George Wells

A spectacularly beautiful riding day began with a distinct chill in the air, but by the time the riders were ready to get started, temperatures had warmed up pleasantly. Jane and Paul's route led us through beautiful farm country on well-paved, though frequently hilly, roads.

Afterwards, we all gathered around picnic tables in the Park for Jane's yummy cakes and Pam's delicious brownies.
Before the ride...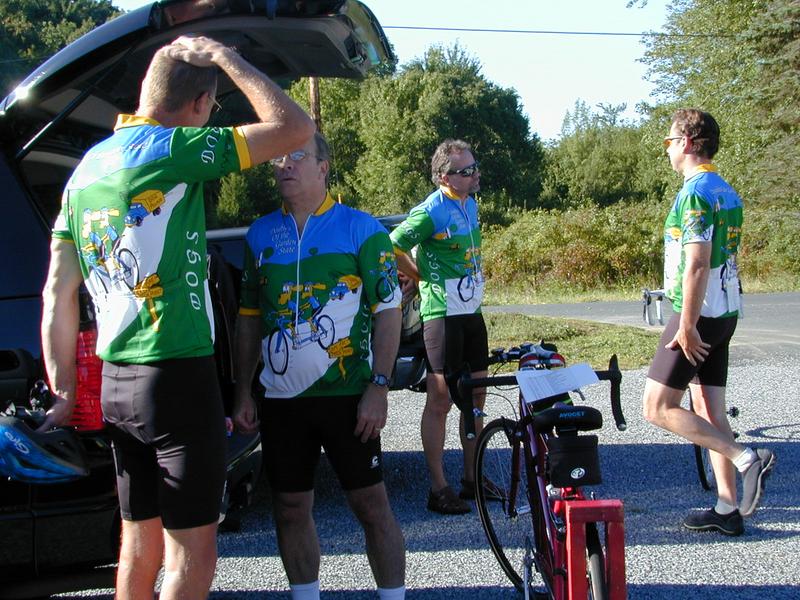 A pause along the way...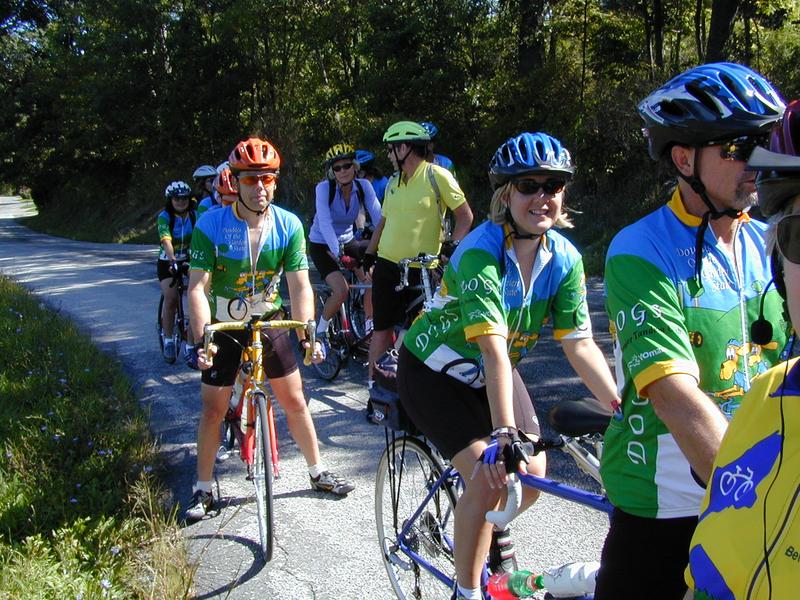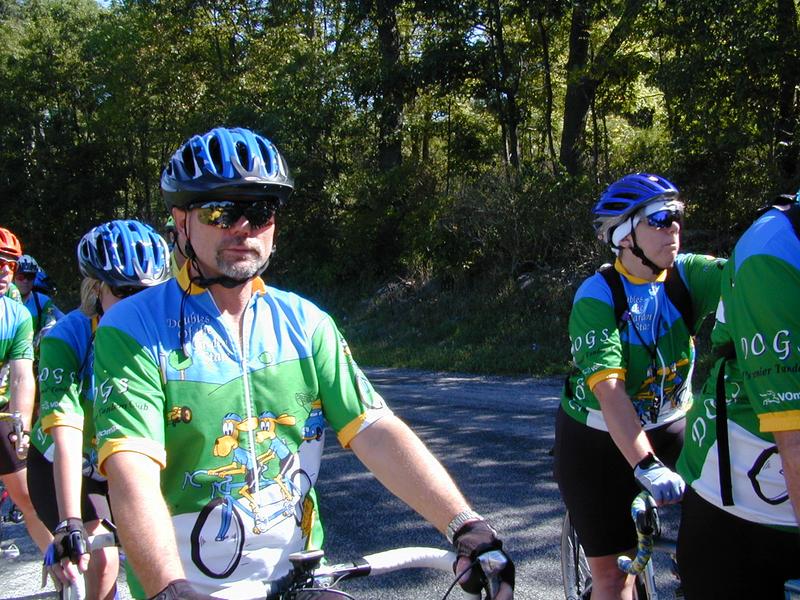 Doing the other thing that DOGS do...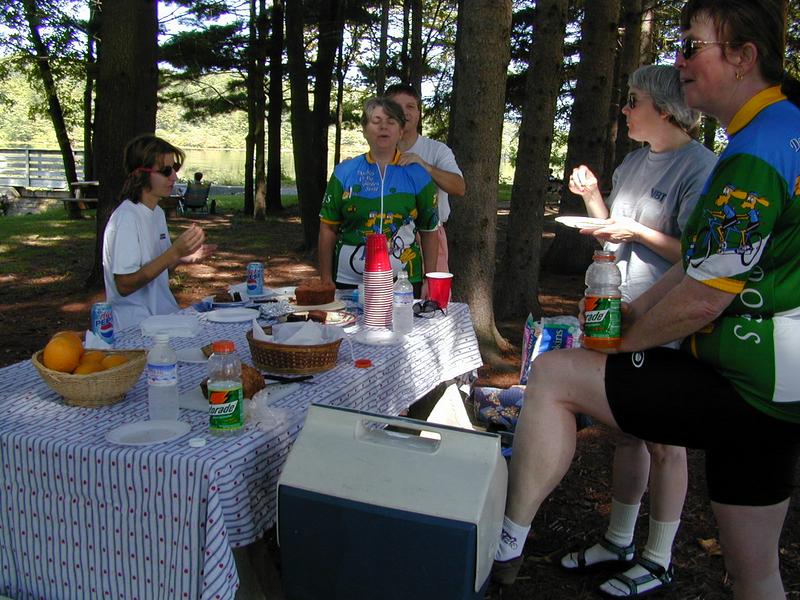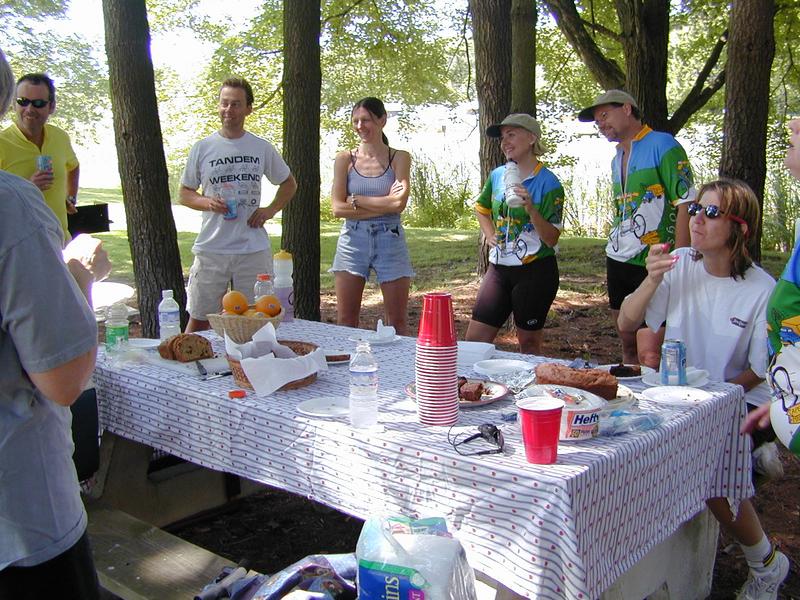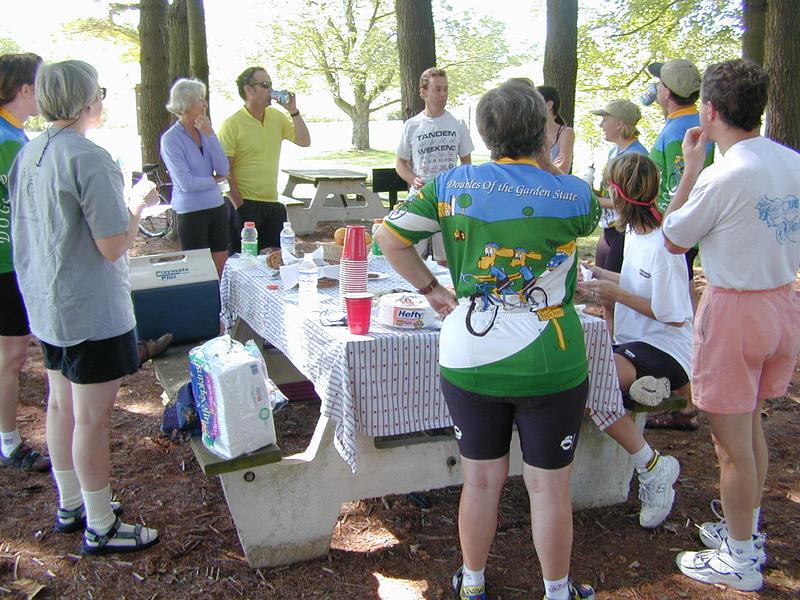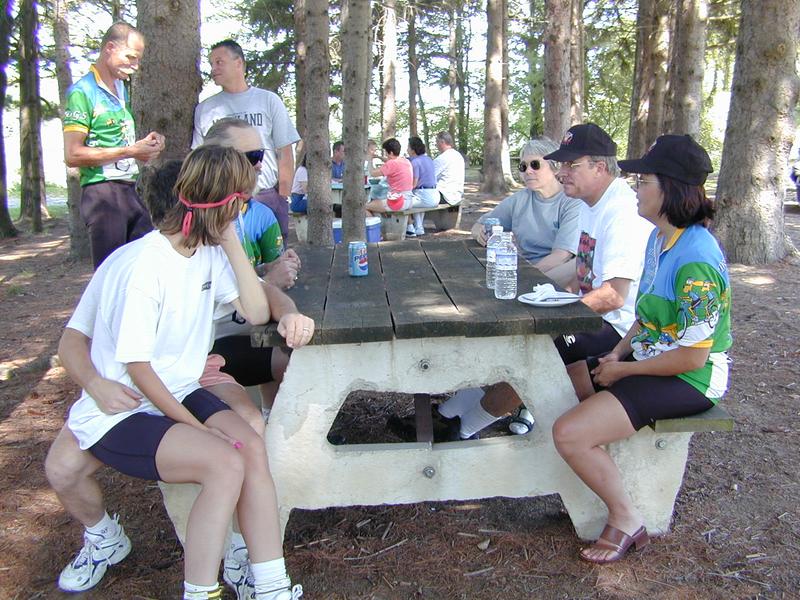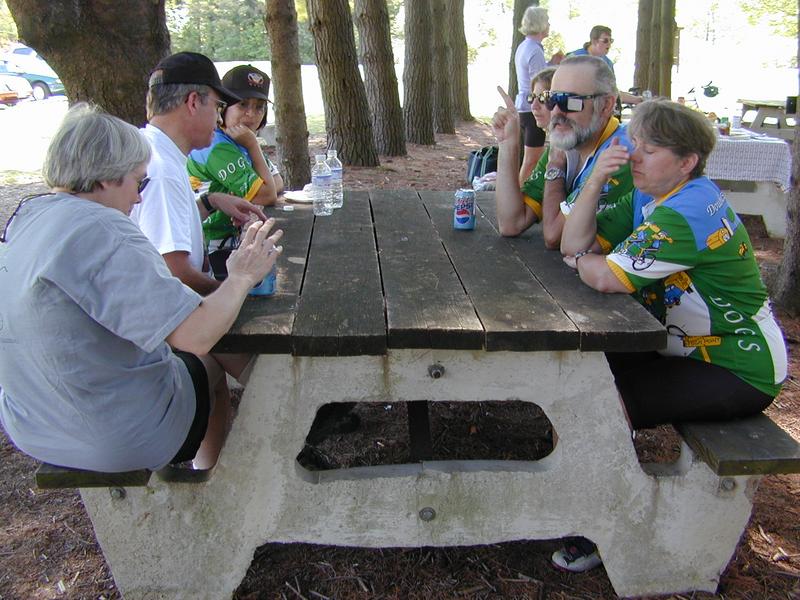 ---
---
Generated automagically on Mon Apr 14 17:07:51 US/Eastern 2003 from 020907.pho dated Mon Apr 14 17:05:36 US/Eastern 2003 by /home/dmk/perl/pho.pl, @(#)pho.pl 1.22.
Copyright © 2002, Dave Kristol